Chrissy Teigen: Her fun-loving personality, her tweet wars and more: Know all that here!
Where was Chrissy Teigen?
American singer, songwriter John Legend was in Las Vegas for his performance during the Billboard Music Awards. His dear wife, Chrissy Teigen was also in Las Vegas at that time.
But instead of been at the awards function, she found it more enjoyable to hang out with her friends. She ditched the awards ceremony to attend 'Magic Mike Live' in Las Vegas.
Chrissy uploaded a bunch of videos on her Snapchat at night time which showed her heading towards a strip show with a group of her girlfriends. She was heard saying laughingly:
 "Hello, ladies! What are we doing? Magic Mike, baby!"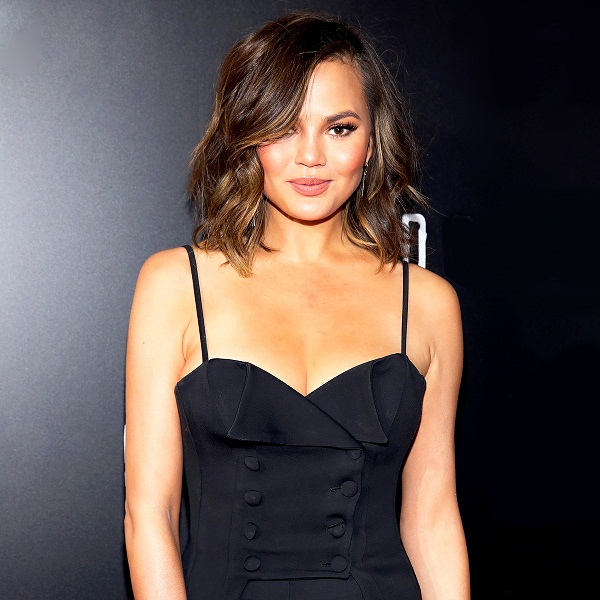 There was also a video shot on their way back to Hard Rock Hotel and Casino. The girls' group came across a male blow-up doll in the hallway of the hotel. Teigen picked up the toy and exclaimed:
"What the f–k is…Um, he has a pee-pee!"
Chrissy Teigen had also planned her evening to be spent with her sister Tina and her niece who reside in Las Vegas. She tweeted:
"Hanging out with them and not trying to force my back into a dress,"
She, however, did have plans to tune in and watch her husband's performance on TV. John Legend was supposed to share the stage at Sin City's T-Mobile Arena with Florida Georgia Line.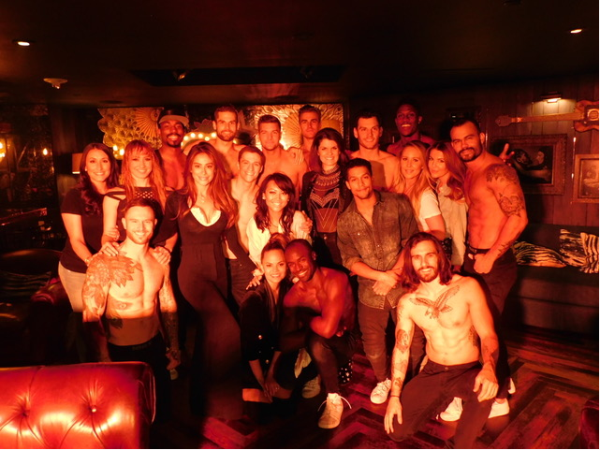 Chrissy Teigen's fun-filled life
Chrissy Teigen is a fun-loving girl. She joined her husband on his music tour in Miami and joined that opportunity to have a mini outing with daughter Luna and her husband at the Miami oceanarium.
Chrissy Teigen and John Legend make a great and adorable couple who give each other space in the relationship. They trust each other thoroughly and there is no place for jealousy, over-protectiveness, injustice or any other vices or bad feelings in their relationship.
In 2014, John Legend had admitted that his love with Chrissy Teigen was not 'love at first sight'. He said:
"I'm more cautious than that. For me I'm the kind of person who needs to grow into that feeling."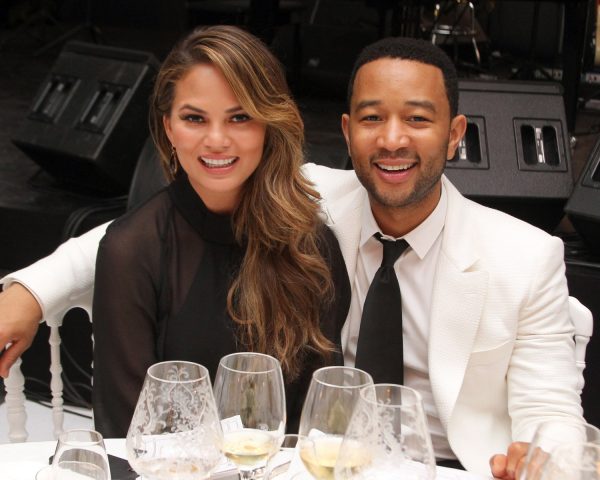 Talking of her sweet relationship with John Legend, Chrissy Teigen had told Cosmopolitan magazine:
"We're by no means freaky-deaky, but let's just say, we're open to things," 
John Legend also joins in with the fun whenever time and his busy schedule permit him to. Even during the wedding ceremony, Chrissy Teigen played a little prank on him which amused John Legend.
Chrissy Teigen is very proud of John legend's achievements. When he received the honorary doctorate of music at the University of Pennsylvania on May 19, 2014, Chrissy took to Instagram and jokingly wrote:
"My baby got another honorary doctorate! I have a bunch too I just don't brag about all the time,"
John Legend joins his wife in cooking dinners and both enjoy the time together. Chrissy Teigen is always on the side of her husband during his award-winning functions and other great achievements. Chrissy Teigen is quite comfortable in her role as a housewife and mother and had once told DuJour magazine in 2015:
"We want a lot of kids. I would love to have three or four of my own, and then adopt a few. So basically I'll be pregnant the rest of my life."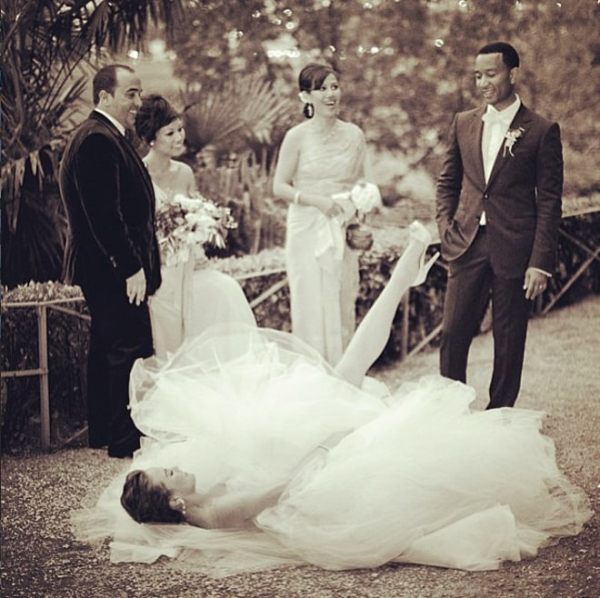 She had a subtle retaliation on her husband for dancing with a fan during his musical concert in Miami. Similarly, he went around into a tattoo shop and had a matching henna tattoo similar to that of a stranger on her lower back which she flaunted for the camera.
She is a devoted doting mother and also sets a lot of relationship goals for her love life. The couple's relationship is quite fabulous and amazing and we wish them all the happiness in their lives.
Her funny tweet wars
Chrissy Teigen is quite quick in tweeting back and makes it in a joking way. She slays her opponents in this verbal war. In one of the tweets, Chrissy had mentioned that Vitamix Blender Company had started following her after she mentioned their name on her twitter. The rival company NutriBullet wrote:
"That's why you need a #NutriBullet." 
Chrissy joked back:
"Oh shiiieeet BleNdeR WArrrS!!!"
She did not spare even US President Donald Trump. In one of her tweets, she called Trump a 't—t'. He said that his wife Melania Trump is better looking than her. To this, Chrissy Teigen quipped:
"lol poor Melania doesn't need to be dragged into this. She goes through enough already."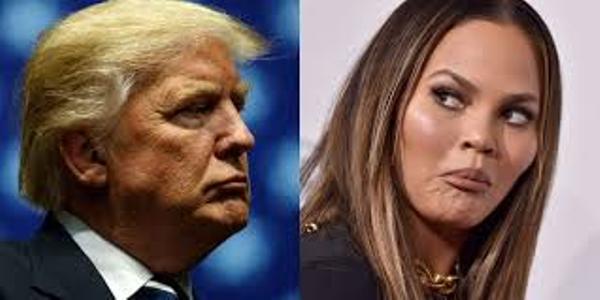 In 2013, the New York Post carried a story about John Legend cheating on his wife. In response, Chrissy Teigen retorted:
 "The @nypost is normally so kind to me. And I am normally not the one to use the term s–t rag so I guess we're both a little off today. Gonna buy a parrot for the sole reason of it s—tting on the post every day."
Chrissy Teigen is very clear about the things in her life. She never takes anything lying down and never lets people troll her on social media.
Short Bio on Chrissy Teigen
Chrissy Teigen is an American model. She appeared in the Sports Illustrated swimsuit issue in 2010, and was named "Rookie of the Year". She is the wife of the famous American singer John Legend. More Bio…