Chrissy Teigen and her husband John Legend give a befitting reply to President Donald Trump after he calls Chrissy a filthy-mouthed wife!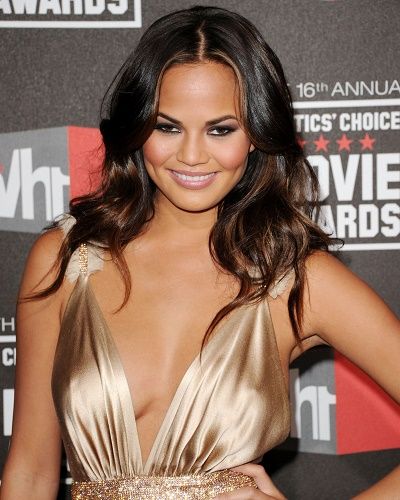 The world knows that model Chrissy Teigen and her singer-husband John Legend are no fans of President Donald Trump.
They, in fact, detest him to the utmost.
There have been many occasions when Donald Trump has put some not-so-good opinions about the couple on social media.
---
But every time, both Chrissy and John have retorted with an apt reply. This time was no different.
Read on to know the latest on the cold war between Donald and Chrissy-John.
Donald Trump makes a disrespectful tweet about Chrissy Teigen
Fans of Chrissy Teigen and John Legend know how much Donald Trump hates the couple. He leaves no opportunity to talk ill of either one of them but especially about Chrissy Teigen.
It was Sunday night and instead of peacefully retiring to bed, Donald Trump was up and on his social media. He uses this platform to hurl abuses at people who do not praise him. This time, Donald wrote a long post on social media.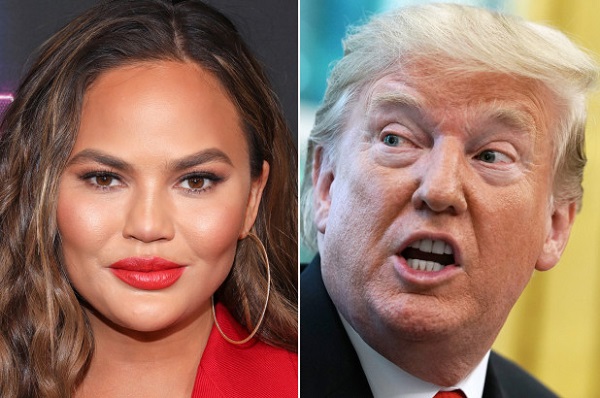 He basically complained that he was not given enough credit after he passed the criminal justice reform legislation. He took this occasion to talk bad about Chrissy and John.
John put up a series of tweets writing:
"When all of the people pushing so hard for Criminal Justice Reform were unable to come even close to getting it done, they came to me as a group and asked for my help. I got it done with a group of Senators & others who would never have gone for it. Obama couldn't come close,"

"I SIGNED IT INTO LAW, no one else did, & Republicans deserve much credit. But now that it is passed, people that had virtually nothing to do with it are taking the praise."
Donald continued:
"Guys like boring musician @johnlegend, and his filthy-mouthed wife, are talking now about how great it is. But I didn't see them around when we needed help getting it passed."
You may like to read:
Chrissy Teigen is at it again! Know her latest anti-Trump tweets!
Chrissy Teigen: Her fun-loving personality, her tweet wars and more: Know all that here!
Controversial YouTuber Logan Paul slammed by model Chrissy Teigen for hosting pro-gun campaigner Kaitlin Bennett!
Chrissy Teigen and her response
Chrissy gave a cold shoulder to Donald calling out to her on social media. But she also clapped back at him. She tweeted:
"lol what a pu**y a** b**ch. tagged everyone but me. an honor, mister president,"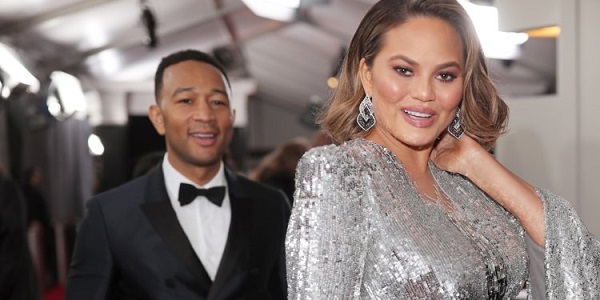 Later, she put up a picture of herself drawing a chalkboard design to celebrate the start of the second year of preschool with her daughter, Luna. She captioned this snap:
"Luna, remember the night before your first day of school? When mommy was making your sign and the pu**y a** b**ch president had his 9th meltdown of the day?"
John Legend slams Donald Trump on Twitter
Singer John is ever supportive of his loving wife. He is a great husband and how could he remain quiet when someone abuses his wife and talks ill of her. He put up a plea to the First Lady, Melania Trump.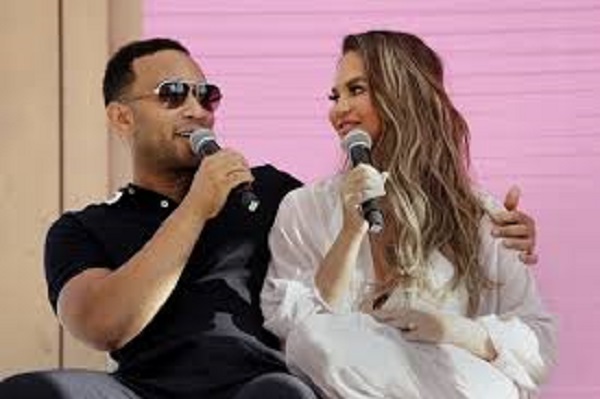 John wrote:
"Imagine being president of a whole country and spending your Sunday night hate-watching MSNBC hoping somebody–ANYBODY–will praise you. Melania, please praise this man. He needs you. Your country needs you, Melania."
Both John and Chrissy have always voiced aloud their disagreements on governance of Donald. In March 2016, John had a heated argument with Donald's eldest son Donald Jr. in which John said that Donald Trump is a racist.
Short Bio on Chrissy Teigen
Chrissy Teigen is an American model. She appeared in the Sports Illustrated swimsuit issue in 2010 and was named Rookie of the Year. She is the wife of famous American singer John Legend. More Bio…
Source: Yahoo Entertainment