Chrissy Teigen is at it again! Know her latest anti-Trump tweets!
Chrissy Teigen's latest anti-Trump tweet
American model Chrissy Teigen took to Twitter on 28th June 2019 to express her strong disapproval of President Donald Trump. This time, the controversial US President Donald Trump, 71 condemned 'The New York Times' for an article which was published in the newspaper on 27th June. This article had spoken against Donald Trump's stance on the Senate Health Bill. Donald Trump tweeted:
"The failing @nytimes writes false story after false story about me. They don't even call to verify the facts of a story. A Fake News Joke!"
This tweet did not go well with the model, who always is at words war with the current US President. Chrissy Teigen tweeted:
"You are 71 f-cking years old. Grow. The f-ck. Up."
You are 71 fucking years old. Grow. The fuck. Up.

— christine teigen (@chrissyteigen) June 28, 2017
The Huffington Post has thanked and blessed Chrissy Teigen for her this post.
Chrissy's previous anti-Trump tweets
In February 2017, when a Federal Judge had ruled Donald Trump's travel ban from 6 Muslim-dominated countries as unconstitutional, Trump had tweeted:
"We must keep 'evil' out of our country!"
Shortly after, Chrissy Teigen retorted:
"What time should we call your Uber?"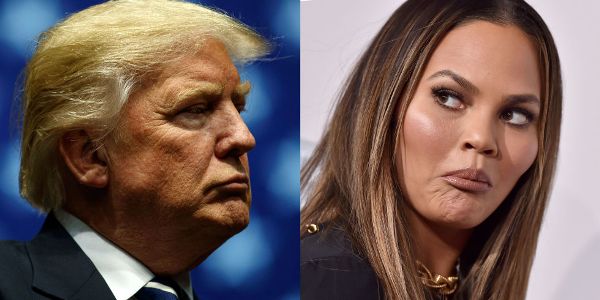 Chrissy Teigen, 31 has admitted that she is a big Donald Trump hater for a long time and has been trolling him for several years. Chrissy had proudly said:
"I've been doing this forever and I take pride in that. I can't believe somebody could actually do this all day, every day, and still be President. If I mysteriously go missing in the next four years, then that's what happened."
Chrissy Teigen had some change of her feelings about Donald Trump's tweets. Expressing herself, Chrissy said on 21st May 2017:
"I just no longer find Trump topics or memes funny. I get sad and angry and depressed."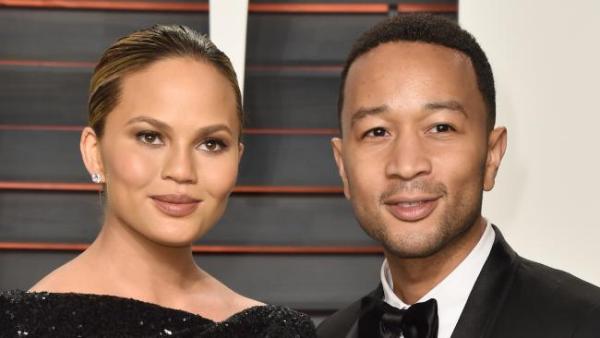 Even when Trump elected to withdraw from the Paris Climate Accord on 1st June 2017, her husband John Legend, 38 had put up a number of tweets against this decision. He posted:
"Trump is our national embarrassment."
He also said:
"We have to stop this a–hole. This is urgent."
He again said:
"You have to vote in 2018."
Chrissy Teigen outraged by Trump's tweet against Mika Brzezinski
Recently, Donald Trump had tweeted disparaging remarks about 'Morning Joe' co-hosts Mika Brzezinski and Joe Scarborough. Donald Trump had said in his 29th June 2017 tweet:
"I heard poorly rated @Morning_Joe speaks badly of me (don't watch anymore). Then how come low I.Q. Crazy Mika, along with Psycho Joe, came to Mar-a-Lago 3 nights in a row around New Year's Eve, and insisted on joining me. She was bleeding badly from a face-lift. I said no!"
Chrissy Teigen and her husband John Legend both slammed Trump for this shocking comment. Chrissy Teigen wrote:
"You are a national embarrassment. It's like you have no idea how to even fake being a normal human being. You are the proud type of insane," 
John tweeted:
"America elected a very s–tty person to be President."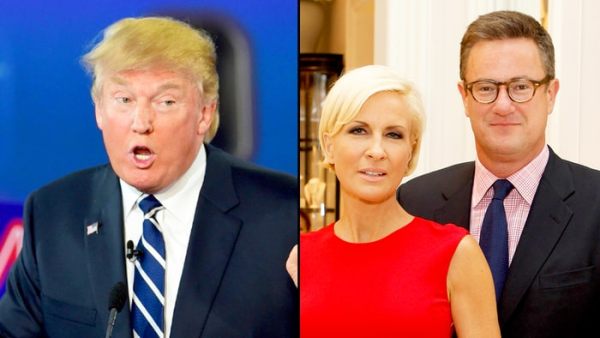 Brzezinski, 50 posted a photo of a Cheerios box on which was written:
"Made For Little Hands"
She was referring to the small hands of Donald Trump. Mika and Joe also said that the President is not well.
MSNBC which airs the 'Morning Joe' pitched in:
"It's a sad day for America when the president spends his time bullying, lying and spewing petty personal attacks instead of doing his job."
And the cyber feud continues!
Short Bio on Chrissy Teigen
Chrissy Teigen is an American model. She appeared in the Sports Illustrated swimsuit issue in 2010, and was named "Rookie of the Year". She is the wife of famous American singer John Legend. More Bio…