Chrissy Teigen is Expecting Another Child 22 Months After Suffering A Miscarriage!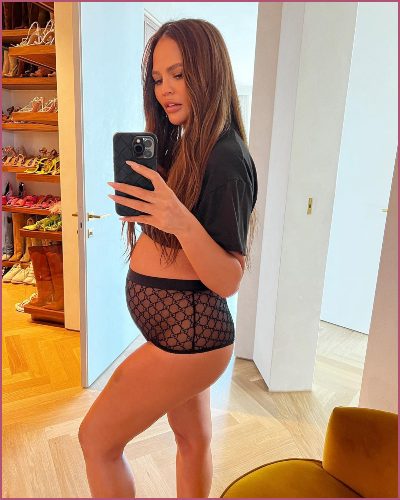 Chrissy Teigen is pregnant with her rainbow baby after suffering a pregnancy loss.
The model had a miscarriage nearly two years ago.
Teigen took to social media to share the good news with a tiny baby bump.
---
Chrissy Teigen is expecting her rainbow child with husband John Legend
Chrissy Teigen has some good news to share with everyone.
The supermodel and John Legend are expecting their rainbow baby nearly 2 years after losing their third child, Jack in September 2020.
On Wednesday, the mom-to-be announced on her Instagram page that she is pregnant with her fourth child with the help of IVF. She also shared a picture of her growing baby bump.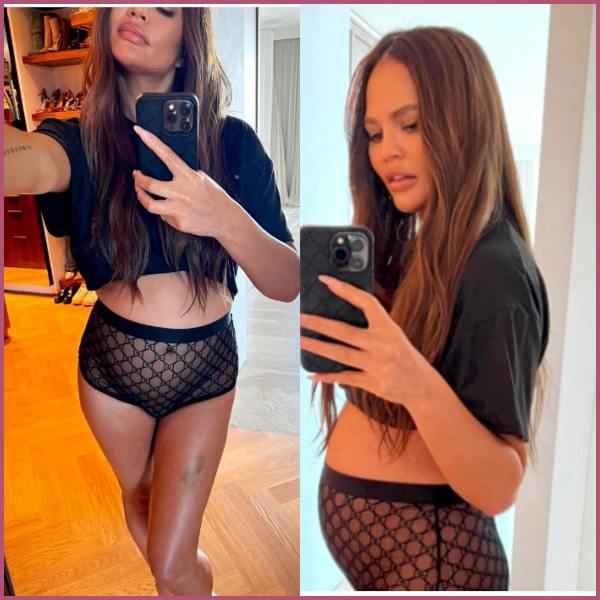 The model looked fresh in a crop top and lace underwear as she striked a pose in front of her mirror.
The 36-year-old captioned the shots:
"​​The last few years have been a blur of emotions to say the least, but joy has filled our home and hearts again,"

"1 billion shots later (in the leg lately, as u can see!) we have another on the way."
The Chrissy's Court star confessed that she was scared about being pregnant after losing her Jack nearly 2 years ago.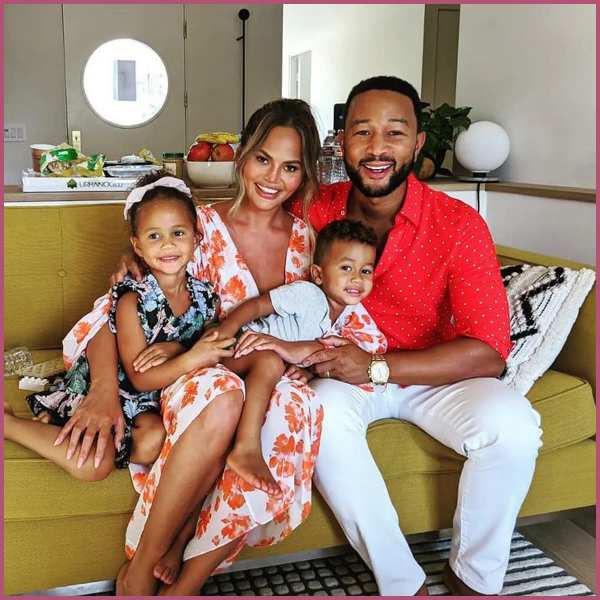 The mother of two continued:
"Every appointment I've said to myself, 'ok if it's healthy today I'll announce' but then I breathe a sigh of relief to hear a heartbeat and decide I'm just too nervous still,"

"I don't think I'll ever walk out of an appointment with more excitement than nerves but so far, everything is perfect and beautiful and I'm feeling hopeful and amazing. Ok phew it's been very hard keeping this in for so long!"
Also, Read Is Jenna Johnson pregnant with Val Chmerkovskiy's First Child? Find out!
Chrissy suffered a major pregnancy loss due to a particular condition
In September 2020, Teigen announced that she and Legend experienced a pregnancy loss. The loss was caused by a partial placenta abruption. That led to uncontrolled bleeding and bed rest for a month, she eventually had to deliver a baby boy at 20 weeks and named him Jack.
The Cravings author shared a carousel of pictures of herself lying in the hospital bed with her husband by her side.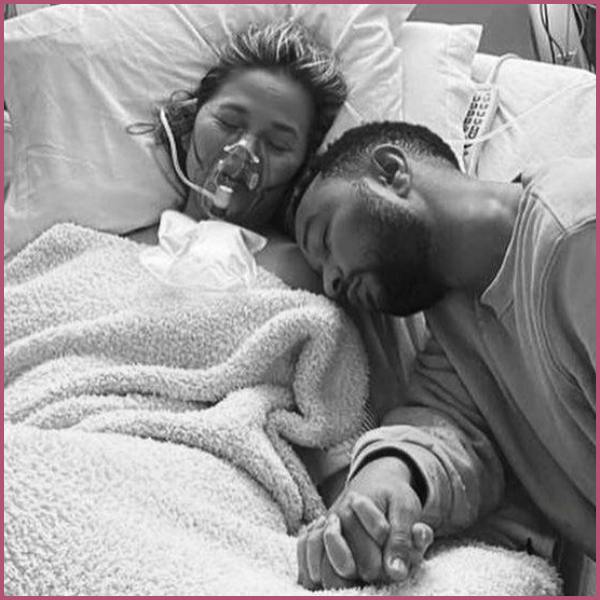 She captioned the post with a lengthy caption mentioning the pain of losing her child.
John further shared his spouse's statement on his Twitter account and wrote:
"We love you, Jack 🖤🖤🖤🖤🖤."
Just 7 months after her painful miscarriage, Chrissy opened up about her fertility struggles.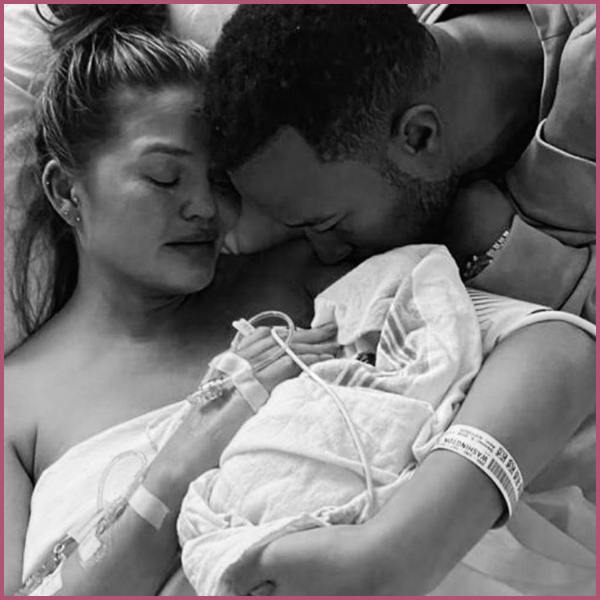 However, in February, she revealed that she was undergoing IVF treatments. She wrote:
"Hiiii. I posted about it in my stories, but I wanted to let you guys know I'm balls deep in another IVF cycle to save as many eggos as I possibly can and hopefully make some strong, healthy embryos,"
Also, Read Is Nicki Minaj Pregnant? Is she welcoming her 2nd child Amid her Husband's House Arrest?