Chrissy Teigen and John Legend hold a beachside wedding of two stuffed animals of Luna amidst the coronavirus lockdown!
Social distancing is mandatory during the current coronavirus pandemic. But nonetheless, it is driving people crazy especially those who are not used to sitting idle at home for so long. People are finding out creative ways to keep themselves and their kids busy. Take the example of singing legend John Legend and his gorgeous wife Chrissy Teigen. They have now done what they would never have imagined they would ever do in their life. Yes, they officiated and hosted the wedding of two stuffed animals that belonged to their daughter Luna.
Chrissy Teigen and John Legend and the novel wedding
During the last weekend, John Legend and his wife Chrissy Teigen were supposedly bored. Their children Luna and Miles might also have felt extremely agitated at being kept home-based for so long. They are too small to understand what all this lockdown and stay home is.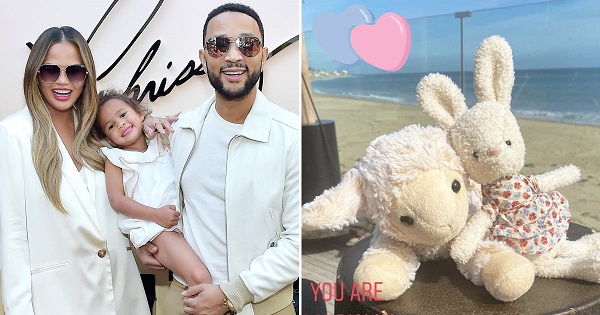 But John and Chrissy found a unique way to keep themselves occupied. They first officiated and then hosted the wedding of two stuffed animals of daughter Luna, 3.
The adorable couple held the wedding by the beach and Chrissy documented the event on her Instagram Live! The animals were Chloe and Nosh.
More details of the beachside wedding
The couple arranged some pebbles in a line on the patio. Luna then walked down this aisle. There was, a small audience of four who were watching the event and this included Miles, the younger brother of Luna. Officiating the ceremony, Chrissy said:
"Thank you for gathering here today on this very special day. It's a beautiful day. Well deserved in what has become 26 weeks of an incredible relationship."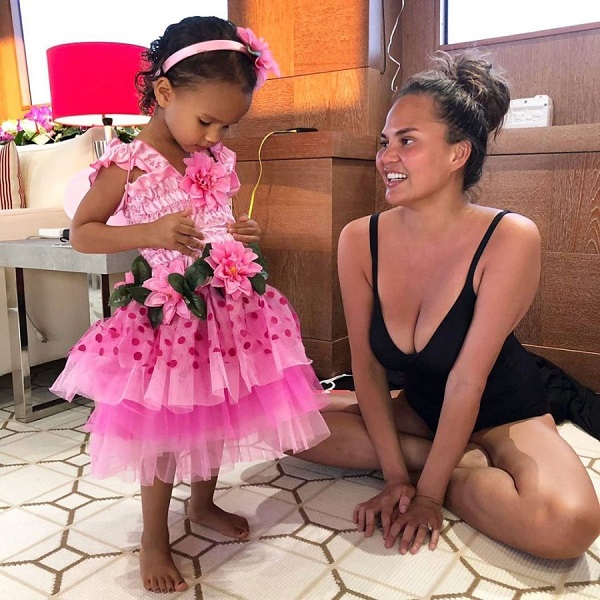 She continued to describe the imaginary love story of the stuffed animals:
"It was unexpected at first, as there were many different animals in the house. But who knew that Chloe and Nosh would get along so well. They've loved each other since the first second they laid eyes one another and they've never spent a night apart."
John then sang a lovely song namely Selena Gomez's "Hands to Myself".
The couple talk about social distancing
Earlier last month, Chrissy and John spoke about their changed life dye to social distancing. John told Today:
"We rented a house on the beach because we figured it'd be easier to entertain them with the beach here. We're just trying to find stuff to do all the time. You don't realize how hard it is to figure it out until you're thrown in this situation where you just got to be creative. … You're just trying to entertain them and make them feel love and try not to go crazy."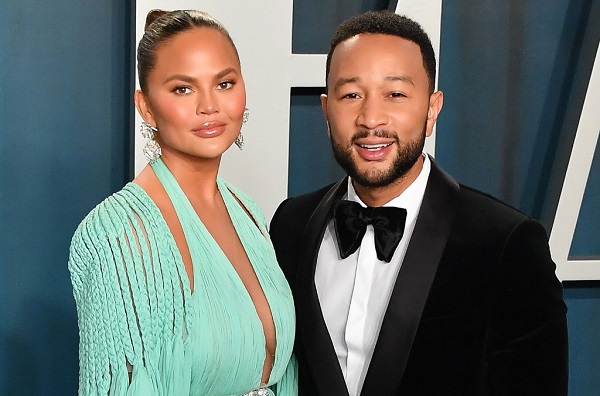 Both Chrissy and John are doting parents to Luna and Miles and take great care to see to it that they get the love, affection, and care at all times.
Short Bio on Chrissy Teigen
Chrissy Teigen is an American model. She appeared in the Sports Illustrated swimsuit issue in 2010 and was named Rookie of the Year. She is the wife of famous American singer John Legend. More Bio…
Source: Harper's Bazaar