It's a Baby Girl! Chrissy Teigen and John Legend Reveal the Name of Their Rainbow Daughter after a Few Days of Giving Birth!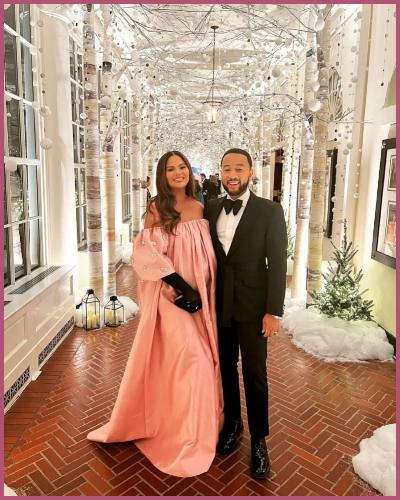 Chrissy Teigen and John Legend have revealed the gender and name of their rainbow child.
The couple is already proud parents to daughter Luna and son Miles.
The duo suffered a heartbreaking pregnancy loss in 2020.
---
Meet Chrissy Teigen and John Legend's new baby girl
Chrissy Teigen and John Legend have announced the gender of their rainbow baby and it's a girl.
The couple took to Instagram to reveal the name of the little girl where she made her first-ever social media debut. On Thursday, Esti Maxine Stephens was introduced to the world.
Teigen shared an adorable snap of her two young children holding their new sibling as they lovingly stare at her. The new mom captioned the picture,
"The house is bustling and our family could not be happier 💕,"
The model continued,
"Daddy sheds nightly tears of joy seeing Luna and Miles so full of love, and I am learning you still need diapers with a c section!?"

"We are in bliss."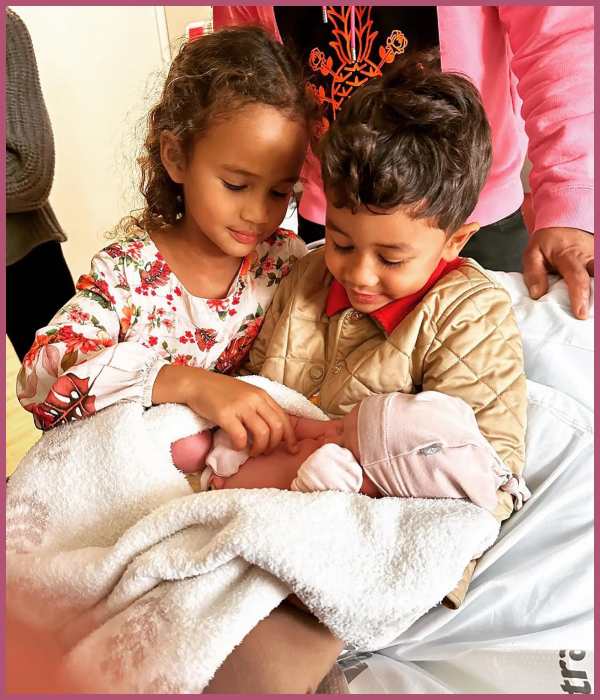 Legend also shared the same picture on his social media but with a slightly different caption that  read,
"On Friday,we welcomed Esti Maxine Stephens to our family, and our houseis overflowing with love and joy."
The All of Me singer continued,
"I'm in awe of Chrissy's strength and resilience andI'm so thrilled to see how Luna and Miles embrace their baby sister. I'm so, so, grateful,but that doesn't seem like a big enough word…"
The EGOT winner announced the arrival of his baby to concertgoers on January 13. He said that despite not getting enough sleep he was feeling energized.
Also, Read A Rainbow Baby! John Legend and Chrissy Teigen Welcome a Baby Two Years after a Pregnancy Loss!
Chrissy suffered a pregnancy loss in 2020
The little one's arrival came just five months after Chrissy, 37, announced she was pregnant through Vitro fertilization.
In August 2022, the model announced her pregnancy where she wrote,
"1 billion shots later (in the leg lately, as u can see!) we have another on the way,"

"so far, everything is perfect and beautiful and I'm feeling hopeful and amazing."
The couple gave the good news after losing their son Jack in a life-saving abortion in September 2020.
Teigen shared intimate hospital photos with her late son at the time.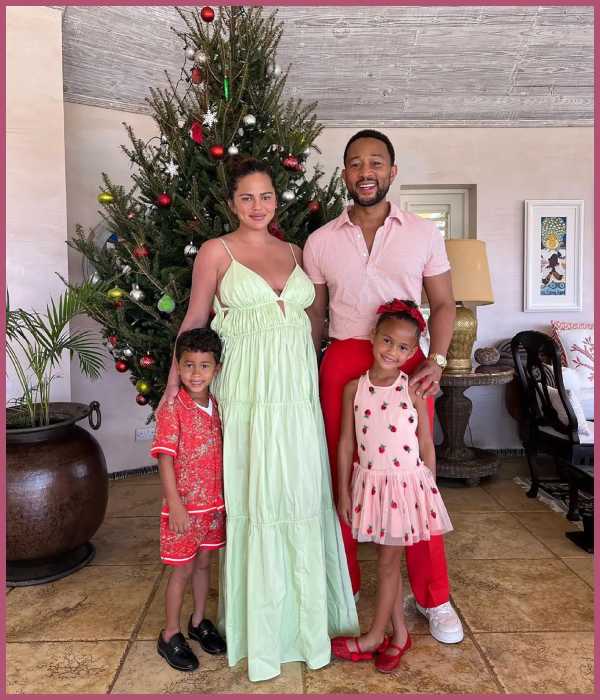 While many offered their condolences, there were some who believed it wasn't needed for her to show her dead child to the world.
But the cookbook writer defended her post through an essay saying that criticisms did not matter to her,
She explained at the time,
"I knew I needed to know of this moment forever, the same way I needed to remember us kissing at the end of the aisle, the same way I needed to remember our tears of joy after Luna and Miles,"
The Chrissy's Court star said that her two kids, Luna and Miles still don't know what happened to Jack but talk about him a lot.
The Bring the Funny judge said,
"They know that he's still very much a part of our lives."
Teigen and Legend married in 2013 after dating for many years.
Also, Read Chrissy Teigen's Son Miles, 4, is No Longer Interested in Seeing Dad John Legend on Television!