Chrissy Teigen's Son Miles, 4, is No Longer Interested in Seeing Dad John Legend on Television!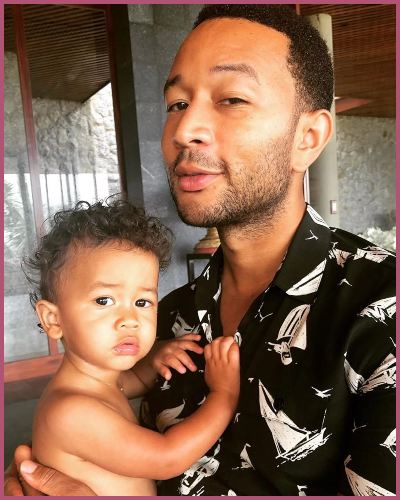 Chrissy Teigen's 4-year-old son Miles does not like seeing his dad John Legend on television.
A recent video shows the young boy very bored by his dad's presence on television.
John and Chrissy share a daughter Luna, and son Miles, and are expecting their third baby together.
---
Chrissy Teigen's son Miles is bored of seeing dad John Legend on TV
Chrissy Teigen's 4-year-old son Miles is funnily disinterested in seeing dad John Legend on TV.
In an Instagram video that Chrissy shared on Friday, the family sat down together for watching Legend's appearance on MSNBC's "All in With Chris Hayes".
As soon as he sees his dad on TV, Miles can be heard saying:
"Mommy, can I do my iPad?"
The little boy got so bored that he placed his hands on the side of his head and stared blankly at the screen.
We can also hear the cookbook author snickering as her boy asked her to play a game rather than having to watch his dad on the screen anymore.
Legend, 43, was requested to be on MSNBC news for a segment titled ''One-on-One with John Legend."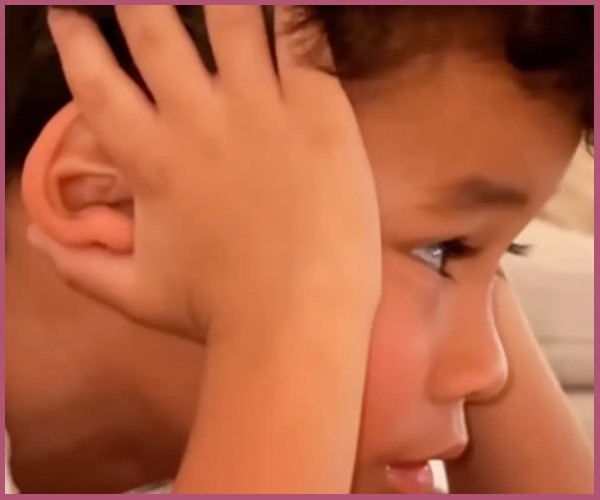 Fans were very fond of Miles' unfiltered, childish reaction and gave their opinions on his reaction.
One fan wrote:
"Kids really dgaf."
Another one wrote:
"Kids are the most humbling element in the universe."
A third fan joked:
"He prefers to get his news from TikTok."
Also, Read Chrissy Teigen and John Legend's son Miles Theodore Stephens is a whole mood! Here's why
Chrissy and John are expecting a baby anytime soon
Other than Miles, Chrissy and John also share their eldest daughter, 6-year-old Luna. They are currently expecting their third baby together.
While now their family is happy and blessed, two years ago, the couple faced a tragedy.
While they were expecting their third child, Jack, he died in what was later said to be a life-saving abortion.
Teigen gave an interview in September that she thought it was initially a miscarriage but in actuality was "an abortion to save my life for a baby that had absolutely no chance."
The model also revealed that following her revelation, she received many nasty messages.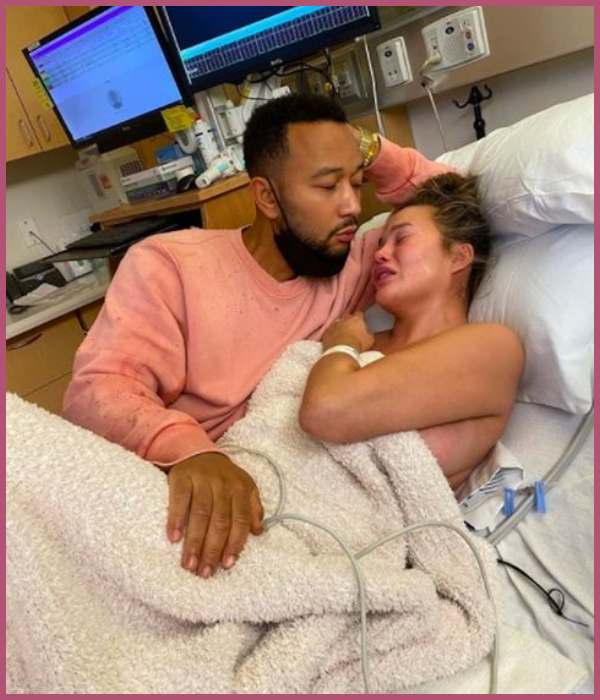 Teigen said she knew the consequences and shared several screenshots of terrible comments that people left on Instagram.
She said:
"I knew this would happen,"

"Honestly I've already seen you do your worst so if this makes you feel better, great. It doesn't make me feel worse though,"
Fans were touched and tried to console Chrissy as they shared words of comfort during the tough time.
One follower offered support by writing:
"Sorry you lost your child. This comment section is horrible."
Also, Read Chrissy Teigen is Expecting Another Child 22 Months After Suffering A Miscarriage!