Christa B. Allen is enjoying dating affairs with co-stars or it's just a rumor? Does she have new boyfriend?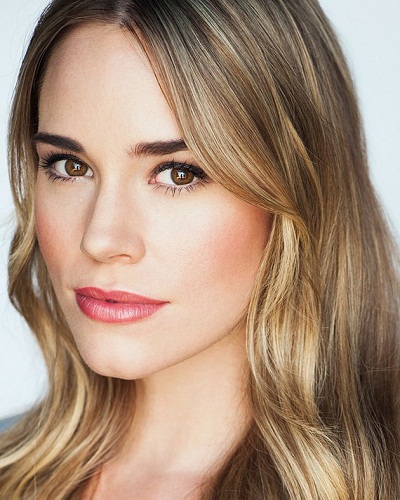 Love is a natural phenomenon
It actually happens automatically and everybody has emotions and feelings regarding the love life
For some celebrities, their love life and affairs are something that is meant to be private, but some celebrities love sharing their personal life with their fans and followers
---
In this context, we will be enlightening the love life of the gorgeous and talented actress Christa B. Allen who once admitted that she is not dating any of her co-stars.
Rumored affairs of Christa
Being one of the most beautiful and aspiring actors in the industry, Christa has always been asked about her relationship. She was even assumed to be dating her co-stars. In the year 2013, she took her Twitter to handle to reveal that she is not dating any of her co-stars.
Later in 2014, she was rumored to be dating Alexander Will. On May 4, 2014, the pair were said to be enjoying a romantic dinner at Madeo restaurant in West Hollywood, Calif.
The same day, Will tweeted-
"Delicious dinner. The pasta with sea urchins was outstanding"
However, the pair never confirmed the rumor about their affair. Since then, they were believed to be dating secretly until Christa introduced a new love interest to the media.
Christa present love life
Do you know that Christa is now involved in a romantic relationship? At a certain point, we find someone perfect for us, and it seems that Christa too has found her Mr. Perfect.
She is now dating a handsome hunk named Johnny and has been posting a series of pictures with him on her official Instagram account.
On April 1, 2017, Christa shared an image of her along with her boyfriend Johnny where they seemed to be having a good conversation. In the caption, she wrote "babies" with heart emojis.
Recently, on May 1, 2017, she shared a cute image of her with Johnny with a romantic caption where she wrote that she had met her soul mate.
I've met my soulmate and his ears poke out too. #elven last night at the @tankandthebangas show which was *extraordinary*
Finally, Christa found the love of her life with whom she gonna live lifelong, we guess. She enjoys a blissful affair with her boyfriend, Johnny.
About her Career
In the early days of Christa B. Allen's career, she made a brief appearance on comedy television she The Man Show and also appeared in several student films as well as commercials.
Christa B. Allen made her film debut with the 2004 film 13 going on 30 in which she portrayed the younger version of Jennifer Garner's character. Allen then appeared in the short films Chocolate Girls and Seen during the same year.
After starring in the 2006 film A little Christmas, she did not appear in any film for almost 3 years before making her comeback in 2009 with Ghosts of Girlfriend's Past.
Since then, she has appeared in a few more films including Youth in Revolt, One Wish, One Kine Day and Detention of the Dead.
In addition to films, Christa B. Allen has also kept working on television. Allen guest-starred in the TV series Medium before playing the lead role in the sitcom Cake in 2006.
Over the next few years, she kept making guest appearances in various television series such as Cory in the House, Grey's Anatomy, ER, Wizards of Waverly Place, CSI: Crime Scene Investigation, and Cold Case.
Since 2011, Christa B. Allen has starred in the American Television series Revenge, portraying the lead role of Charlotte Clarke.
Christa has a Net worth of $3 Million.
Short Bio on Christa B. Allen
Christa B. Allen is an American actress. She is best known for playing the younger version of Jennifer Garner's characters in 13 Going on 30 (2004) and Ghost of Gorlfriends Past (2009), as well as for her role as Socialite Charlotte Grayson on the ABC drama series Revenge. More Bio…