Christel Khalil has started dating new partner after divorcing with her husband, Stephen Hensley
The Young and the Restless actress Christel Khalil Hensley is one of those lucky individuals who found love again after a failed marriage.
Let's dig deep into her personal life to know in detail!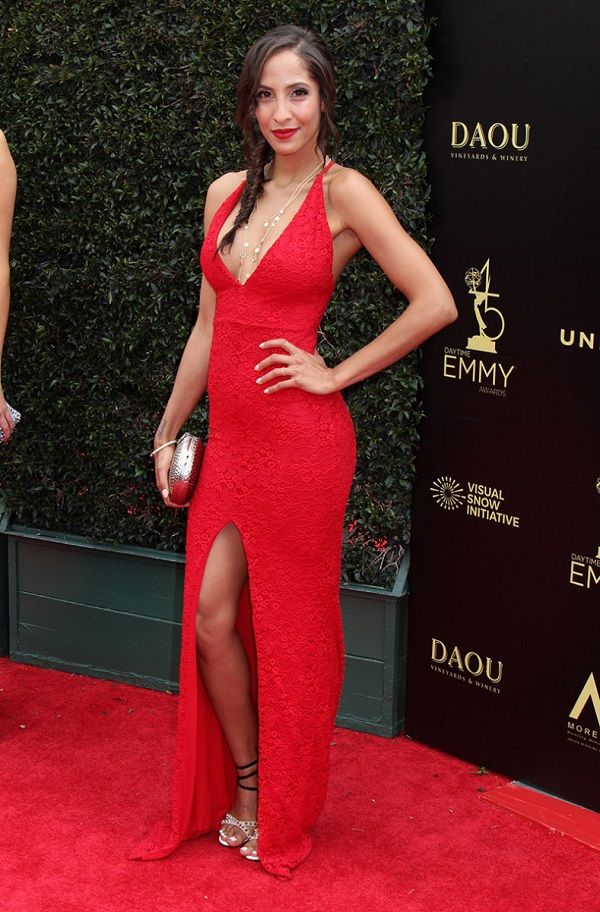 Christel's unsuccessful married life 
The talented actress Christel Khalil was married to musician Stephen Hensley in September 2008, where Bryton James served as a groomsman, and Elizabeth Hendrickson was a bridesman.
After two years of marriage, Christel gave birth to their son named Michael Caden Hensley on April 17, 2010.
As time passed, Christel's relationship with her husband turned sour.
They eventually separated in early 2011 and had a divorce at the end of that year.
Christel's parents were very supportive and they helped her move on from her failed marriage. She was born to a man from Pakistan and a mother of mixed ethnicity.
You may like to read Meg Crosbie- A child actress who is busy building herself as an American actress, singer, dancer, and model!
Christel's new love interest
Proud mother of a ten-year-old son, Christel has already found her new love interest. Her son, Michael Caden Hensley was born on April 22, 2010.
She gave birth to her son by water birth. Bryton James is the godfather of her child. However, after the divorce, the couple has equal custody over their son.
She is now dating a very good looking Italian man named Sam Restagno. Christel is very active in sharing the pictures of her with her boyfriend Sam on different social media. Sam has an excellent relationship with Christel and her son Michael.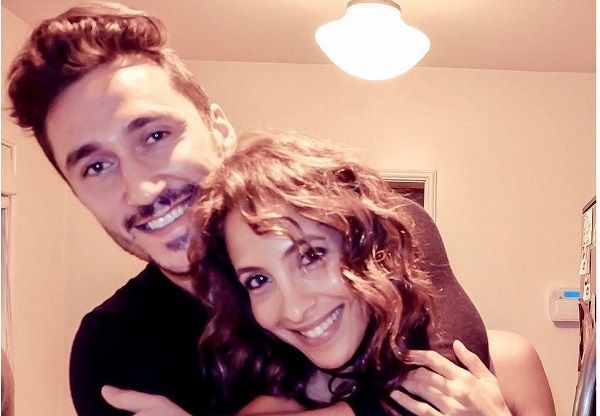 On February 13, 2017, Christel shared a video of her with her lover Sam and son from their trip to Escondido Canyon and Falls.
On the occasion of Sam's birthday on May 6, 2017, Christel wished Sam "Happy Birthday" by sharing her and Sam's picture, where the caption said,
"Happy birthday to the most amazing man I've ever met. You have brought so much to my life, more than I ever could have dreamed of. Something I thought wasn't real, you have shown me it is. I love you so much and am proud to be able to celebrate your birthday with you. I know this will be your best year yet. HAPPY BIRTHDAY!!!"
Christel Khalil drops THE YOUNG & THE RESTLESS
Her fans were very sad after hearing the news of her dropping out from soap, 'The Young and The Restless.' However, it is just half the information. She is leaving the show just for a time being and will be continuing the show.
She says,
"I wanted you to be the first to know that if you see less of me on Y&R, it's because I have decided to switch from full-time to recurring status. That means I'm not leaving, just ready — after 16 amazing years playing Lily — to explore new things! I will continue to be a proud member of the Y&R family and look forward to further adventures playing Lily. Thank you for all the love and support over the years!"
Additionally, her net worth is estimated to be around $17 million.
Also read Explore Madelaine Grobbelaar Petsch's journey from a center of bullying to an American actress!
Short Bio on Christel Khalil
Christel Khalil is an American actress who has been acting since the age of five. She is well known for featuring the part of Lily Ashby in an American TV cleanser musical drama The Young and the Restless. She is additionally an artist and is dynamic in playing guitar. More Bio…