Just Friends Alert! Are TikTok stars Christian Plourde and Mads Lewis dating?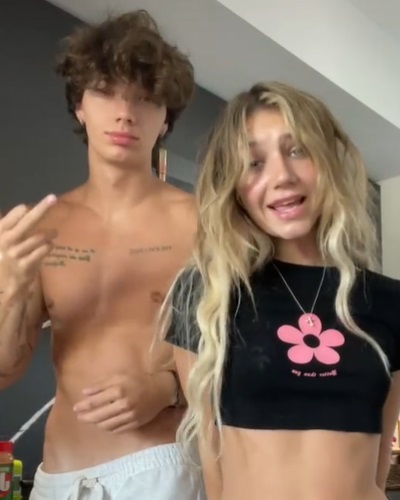 TikTok stars Christian Plourde and Mads Lewis are rumored dating
They made TikTok videos together which fueled the rumors
Initially, they are denying of being in a relationship
---
Christian Plourde is rumored to be dating Mads Lewis after a steamy TikTok video. On 4th May 2021, Christian and Mads made a flirty video and posted it.
In the video, she walked shirtless Christian as he was doing something at his kitchen counter. Christian then turned to face Mads and the camera and Mads began to lip-sync and dance along to the song Beatbox Freestyle by Young M.A.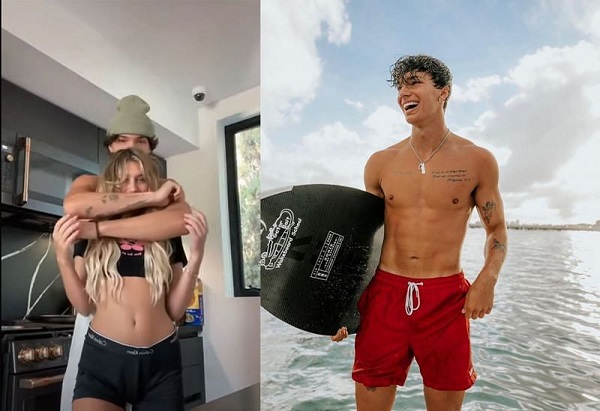 Eagle-eyed followers pointed out Mads hickey. Christian also posted a video on his TikTok where Mads walks towards the camera but Christian puller her in for an embrace. Plourde kissed her on the back of her head. On 4th May 2021, she cleared up that she does not have a new boyfriend since her on-and-off relationship with Jaden Hossler.
She said,
"I do not have a new boyfriend. No, I feel like moving on that quick is really disgusting."
It seems like she is taking time to move on from her relationship with Hossler. But it is difficult to avoid the beautiful chemistry between them and things cooking between them.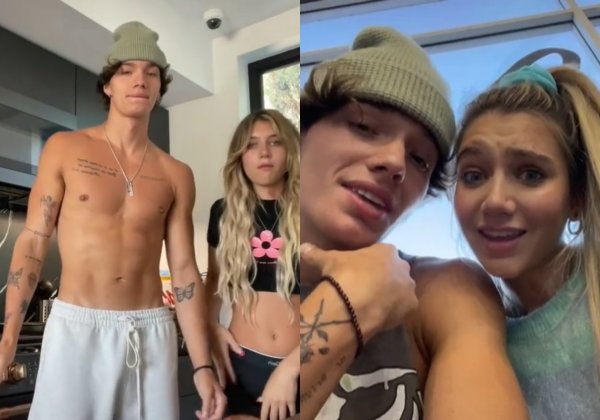 Also read Is Matthew Tyler Vorce dating Billie Eilish? Who is Matthew?
What is the age of a Christian?
Christian Plourde was born on 27th December 2000 in the USA. He is 20 years old at present. Plourde grew up in Boston, Massachusetts. He is now moved on to Los Angeles. Similarly, he has a twin brother named Will Plourde who is also quite popular on TikTok.
Plourde started his TikTok journey back in 2019 and has gained millions of followers. He makes POV (Point of View) videos and comedy videos. On TikTok, he has 2 million followers and has gained 74.2 million likes.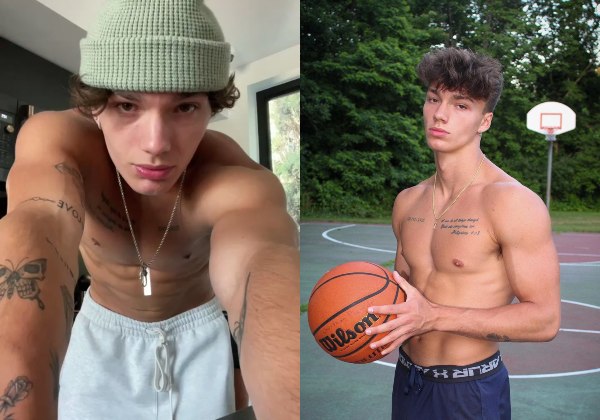 Also read Who Is Janine Rubenstein? Know More About Her Personal Life, Career, And Age!
Short bio on Christian Plourde
Christian Plourde is a celebrity on social media, TikTok star, Instagram star, and model from the USA. Further, he is the content creator too.
Additionally, he is famous for his comedy, lip-syncs, and his Point of View videos on the TikTok app. Read more bio…