Christian Serratos's new 'arrival' in her life, her role in 'The Walking Dead' and contents of her purse: Learn about all this here!
Christian Serratos' announcement
American actress Christian Serratos announced on her Instagram on Mother's day (14th May 2017) that she has delivered her first child with boyfriend of three years David Boyd. David Boyd is the Danish/American lead singer of the alternative rock band titled New Politics. Christian Serratos posted a picture of herself on her bed and cradling her newborn. The baby seems to be of good weight, born full-term and healthy. The baby appears to have a lot of downy brown hair on the head. Christian Serratos captioned this photograph with the following words:
"Happy Mothers Day from little W and me!" 
The 26-years-old beautiful actress, however, did not reveal the full name, sex or date of birth of her newborn child.
Christian Serratos had made her first appearance with the baby bump in March 2017 when she walked the red carpet for the PaleyFest event in Los Angeles for the popular AMC TV series 'The Walking Dead', which is aired on Sundays at 9 pm. Christian Serratos is cast in the role of Rosita Espinoza in this series. Christian Serratos looked gorgeous in her off-the-shoulder black lace flowy dress by Alexander McQueen.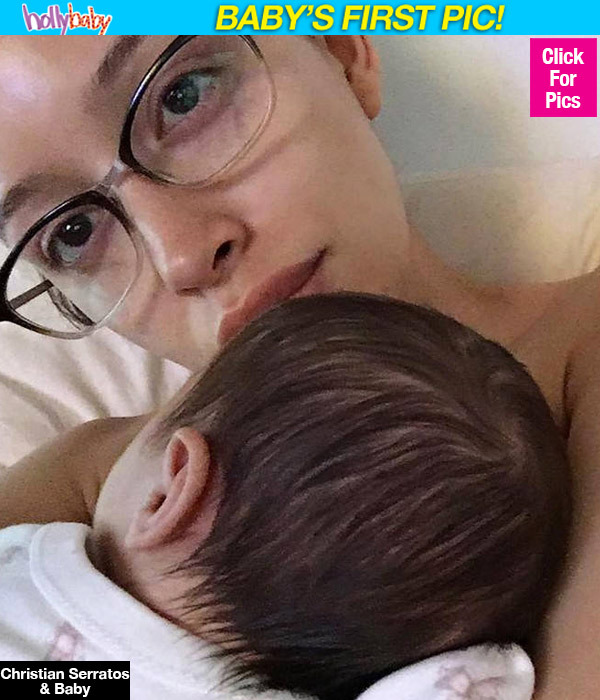 About her character in 'The Walking Dead'
Christian Serratos' character Rosita Espinoza in the TV series 'The Walking Dead' is fearless. Talking about her, Christian Serratos said:
"I'm learning from her. I think she has really great things to teach me. She's remarkably brave, and we're seeing that this season. All these people, we consider our family. You watch them on TV and you bring them into your home. So watching them go through something traumatic is terrible, but she experienced that trauma, and we're seeing the repercussions of that."
Expressing her love for the show, Christian Serratos said:
"And what I love about the show is that no two people can experience trauma the same way."
Coming back to her character of Rosita Espinoza, Christian Serratos remarked:
"She's a little shark. And I love that about her. I love seeing her become vulnerable when she does. She's still true and honest to who she is, which is a little rough around the edges. It's not always pretty, but that's reality. And that's her humanity is that she's not perfect."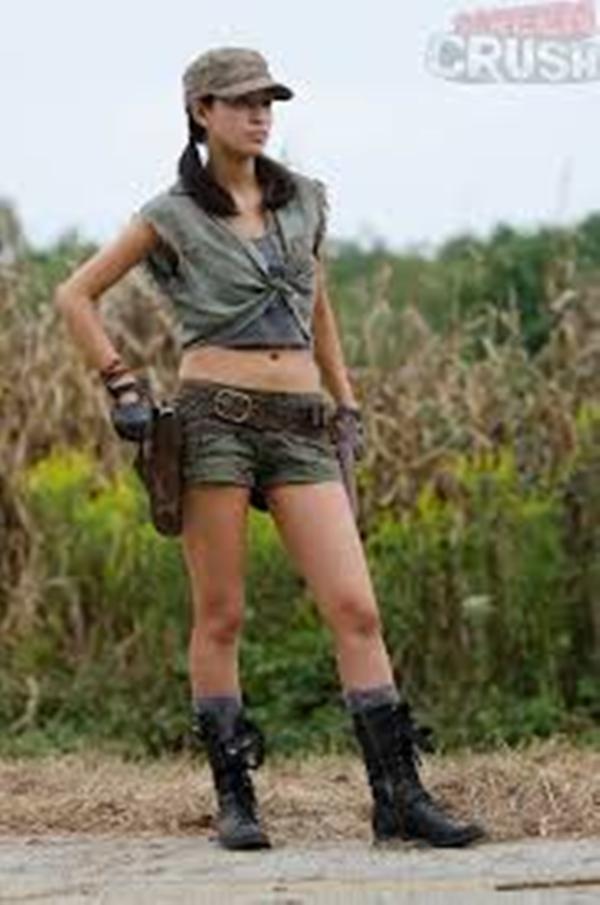 What is in her purse?
Christan Serratos was asked once to reveal the contents of her purse. It was a Stella McCartney's beautiful tote. Christian Serratos revealed:
 "I'm a makeup slut. They know me at Sephora — they're my homies,"
She continued:
"That's the majority of my purse."
She carries the newly invented perfume Poo-Pourri. Talking about it, she mentioned:
"You spray it in the toilet and it makes the place smell great. Some people would be embarrassed by that, but I'm not."
Her bag also contained her passport. She joked:
"I take my passport with me everywhere I go, even if I'm going across the street to Whole Foods. You never know if someone is going to whisk you away to Paris!"
Explaining about the book found in her bag, Christian Serratos remarked:
"I'm trying to finish the Fifty Shades saga. My mom was reading them and I thought she was the biggest weirdo, but I wanted to know why she was so invested."
Bottled water was also recovered from her bag to which Christian Serratos said:
"I am a snob when it comes to water. So often I go to places that just don't have water that's up to my standards, so I have to take Fiji everywhere I go."
Elaborating on the presence of her hairspray in her purse, Christian said:
"My hair spray has to be strong hold. Like, the strongest hold. When I want to look nice, I do 1940s curls, and that s–t needs to stay."
Besides, Christian Serratos' cute tote bag also had black makeup bag, Hourglass Vanish Seamless Finish Foundation stick, Cover FX Setting Powder, Morphe rose gold makeup brushes, Jeffree Star Mannequin lip stain, La Roche Posay medicated gel cleanser, Marc Jacobs mascara, La Prairie Skin Caviar Foundation, Scunci headband, and Aquaphor. It also contained her Louis Vuitton wallet, Minnie Mouse head keychain, iPhone 6, white Apple headphones, Jack Black Hand Healer, Emergen-C, and Agent Provocateur VIP card. There was also a New Politics pullover sweater, a pair of sunglasses, paper, pens, a Hello Kitty notebook, and few rubber bands. Overall, a good collection and one that she needs during her hours outdoors!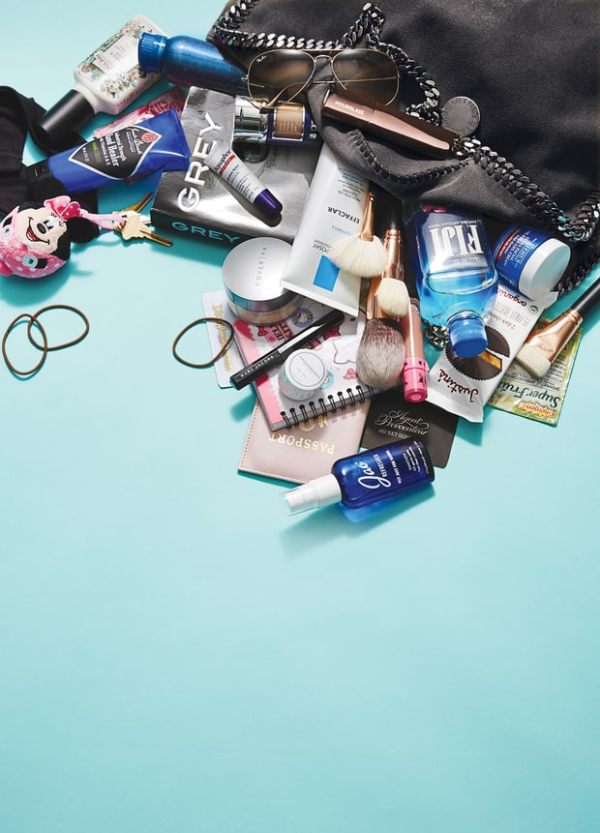 A short bio on Christian Serratos
Christian Serratos is an American actress, she started her modeling career when she was 8 years old and appeared in numbers of movies she is well known for playing the role of Angela Weber in 'The Twilight Saga' movie series and The Walking Dead's Rosita Espinosa.
She has also won the 30th Young Artist Awards for the Best Performance in a Feature Film Twilight and also nominated for various others awards for her outstanding performance. More Bio…