Who is Christiana Barkley? An insight into the life and career of this daughter of Charles Barkley!
Christiana Barkley is the daughter of the famous basketball player Charles Barkley. Furthermore, she had come into the spotlight when her controversial pictures went viral on social media.
Christiana Barkley and her parents
Christiana Barkley is the daughter of NBA player Charles Barkley and his wife Maureen Blumhardt who is an actress and model. Her father Charles is one of the greatest basketball players of his time and is listed in the top 50 great players.
And, her mother is also an honorable member of the Fresh Start Women's Foundation. This Foundation aims to provide women with support, education, and also resources to positively support their lives.
Charles and Maureen had first met at a restaurant called City Avenue. The family resides in a mansion in Scottsdale in Arizona. And, they have this mansion with them since the 1990s.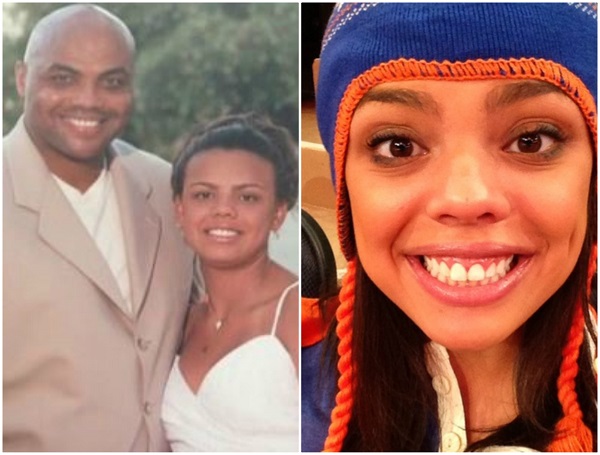 Christiana Barkley and her birth and age
Christiana was born in 1989 and her current age is 30 years. It was the same year that her parents had married. And Christiana is the only child of her parents and she has no other siblings.
Christiana Barkley and her educational background
Christiana has completed her graduation. She was at Columbia University in New York and obtained a degree in journalism from there.
You may like to read Nipsey Hussle's ex-girlfriend Tanisha Asghedom is fighting for the custody of their daughter Emani! Nipsey's family will not let go of Emani!
Christiana Barkley and her career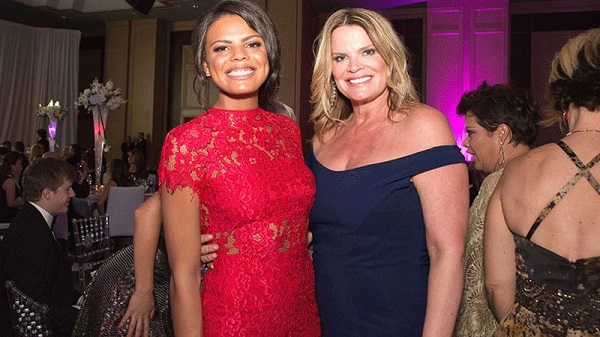 As regards her career, there is not much known. Despite holding a degree in journalism, Christiana is not working at any TV channel as a reporter or journalist. She also seemingly is not attached with any news reporting newspaper or journal. The details of her professional life are not available. She has a net worth of around $ 1 million.
Christiana Barkley and her controversial pictures
Christiana's name hit headlines when some pictures of her on Twitter got leaked online on the profile named Ari. People wondered how Christiana's pictures came to be on that site.
But on doing a further close probe, it came out that the pictures on that site actually did not belong to Christiana at all. It was some other girl's picture whose name was Villanova.
Also, she had a resemblance to Christiana and hence everyone was shocked on seeing her pictures on that profile. Though initially, it became a controversy. But on learning the truth, the whole matter died down.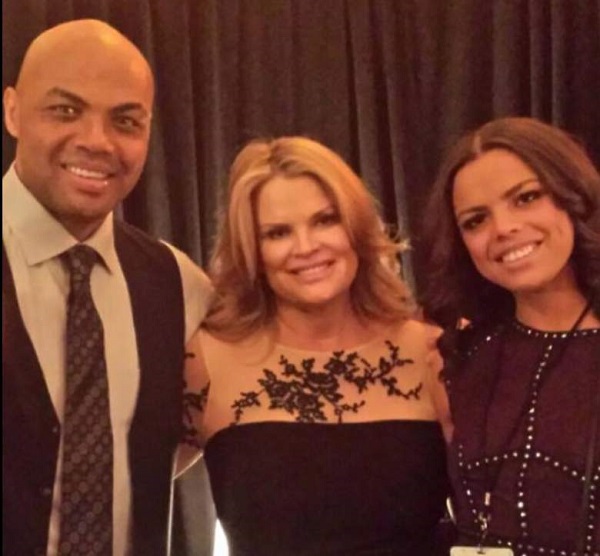 Christiana Barkley-is she married?
Christiana is often seen with her parents at events. She is very proud of her parents' achievements in life. Additionally, she leads a simple life and does not like the limelight.
Christiana Barkley is not seen in any public places with a boyfriend. Furthermore, she is not married and has no children yet. Christiana also is not into any relationship. But, she is happily single and attached to her parents.
Also read Cool facts about Amanda Brynn Mickelson, the highly talented, multi-faceted eldest daughter of professional golfer Phil Mickelson!
Short Bio on Christiana Barkley
Christiana Barkley is the daughter of NBA star Charles Barkley and Maureen Blumhardt. Furthermore, her father is a professional basketball player while her mother is an actress and model. She is currently pursuing her career in Journalism. More Bio…
Source: affair post