Embracing Christianity and Jewish!! Six Celebrity Couple Who Celebrated Both Hanukkah and Christmas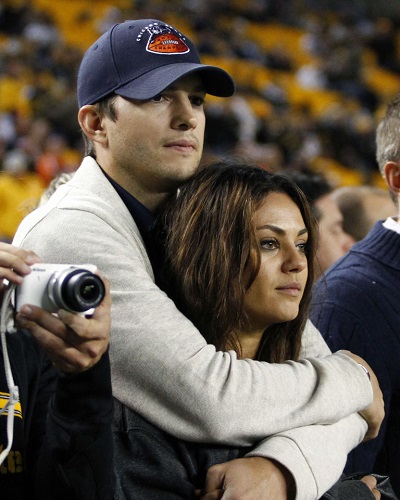 There are a few celebrities couple who are celebrating two different festive holidays that is Christianity and Jewish. This celeb couple is openly embracing both their Christian and Jewish heritages.
Celeb Couple who embrace Christianity and Jewish culture
Here is the list of a celebrity couple who celebrates both Jewish and Christmas holidays.
Ashton Kutcher and Mila Kunis
The American actor Ashton Kutcher grew up celebrating Christmas, while his wife Mila Kunis grew up in Jewish culture celebrating Hanukkah as she emigrated from Russia. During one of the interviews in 2017, Kunis described: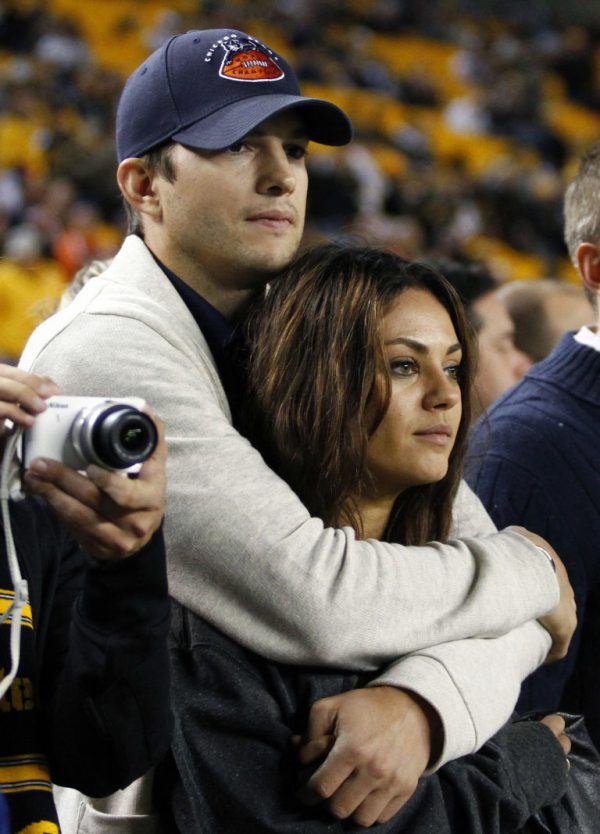 "I come from communist Russia, where you're not allowed to be happy, so my holiday traditions are 'be quiet. "We come to America and we're like, 'Christmas is so inclusive,'" Kunis said. "We literally bought a Christmas tree."
Furthermore, she also explained that more than the festival the family time matters the most. After having the children the pair is having their own version of a tradition celebrating both of the festivals with equal joy.
You may also read-  Katie Price spreads some festive cheer for her fans!
Deborah Divine and Eugene Levy
Canadian actor Eugene Levy is Jewish, while his wife Deborah Divine is a Christianity follower. Their children grew up following both festivals since their childhood. Their younger son Devy Levy described himself on Twitter as a celebrator of both Hanukkah and Christmas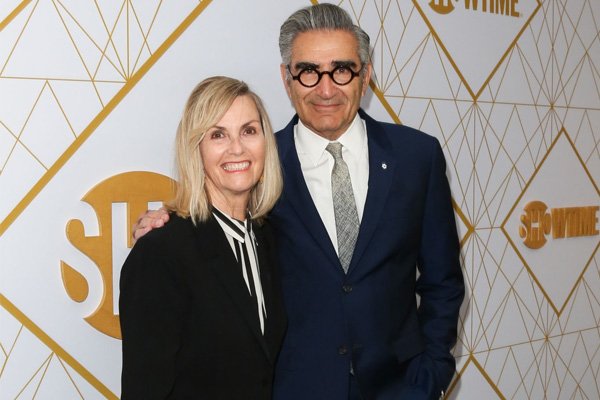 The youngest Levy made a Twitter post saying:
 "One half of me is celebrating Hanukkah, the other half is decorating a tree. My body is confused. #halfie."
Marc Mezvinsky and Chelsea Clinton
A methodist Chelsea Clinton and Marc Mezvinsky got married in an interfaith marriage ceremony in 2010. Chelsea follows Christianity and her husband Marc is Jewish, that is why the couple had their ceremony following both of the religions.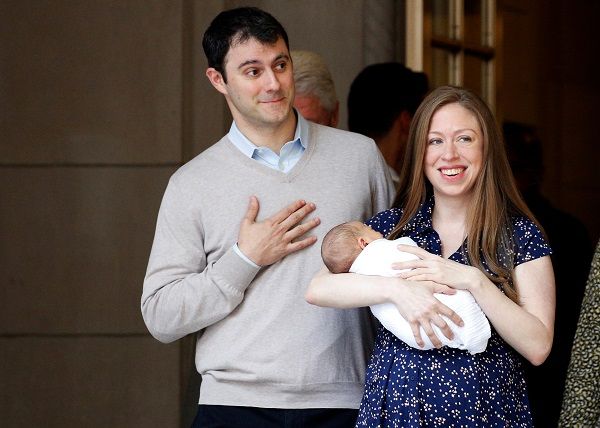 In 2017, Clinton revealed that though she never formally converted to Judaism she lights the Hanukkah candles with her family.
You may also read- Know the secret of the supermodel Gisele Bundchen's gorgeous body and a great mind!
Alan Alda and Arlene Weiss
Catholic Alan Alda married Arlene Weiss who grew up following Jewish culture. Alan also was in the list of non-Jews often misidentified as Jews in Moment Magazine. As his wife Arlene is Jewish, he had been around Jewish culture for most of his life.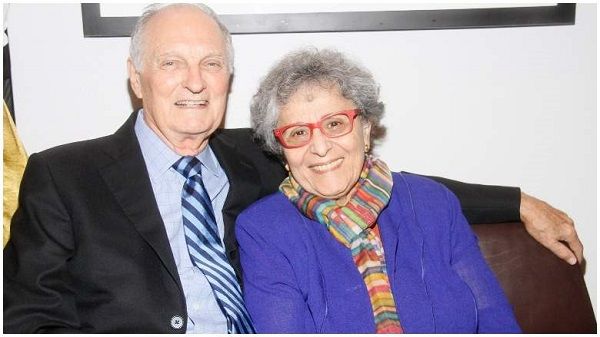 Ginnifer Goodwin and Josh Dallas
American actress Ginnifer Goodwin once revealed that she reconnected to her Jewish culture in 2013 after her marriage with her husband Josh Dallas. In 2014, she also jokingly made a statement saying her son Oliver was probably the first Jewish Dallas in the world.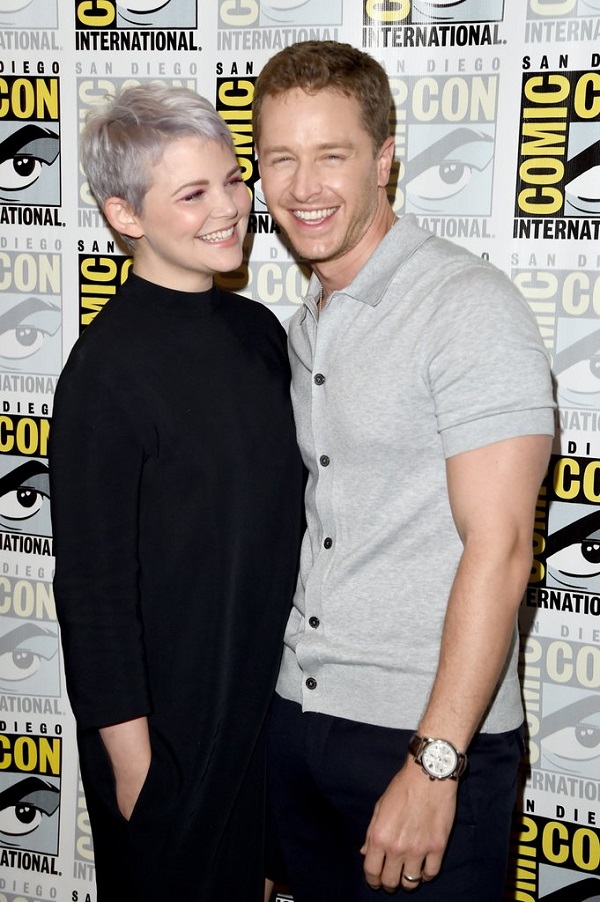 She also enjoys the Christmas spirit along with her family.  Goodwin, Dallas, and their two sons all appeared in Christmas sweaters back in December 2017.
Tamron Hall and Steven Greener
Talk show host Tamron Hall grew up with a Southern Baptist, meanwhile, her husband Steve Greener is Jewish. The interfaith pair welcomed their son, Moses, in April 2019. He is growing up experiencing both Christian and Jewish traditions.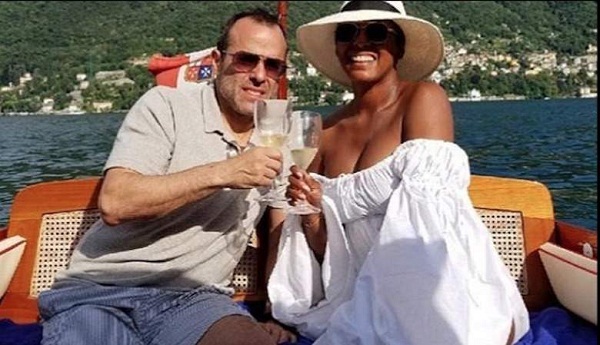 Tamron Hall also stated about getting the chance to experience two different religion saying:
"My mom nearly passed out. We had both grandparents on each side there, and he's going to Texas to have a Christening or a Confirmation at my mom's Southern Baptist church. We've just combined our life experience, and we want to teach him tradition,"
Source: Insider