Christie Brinkley breaks her arm! Her daughter comes for rescue in DWTS!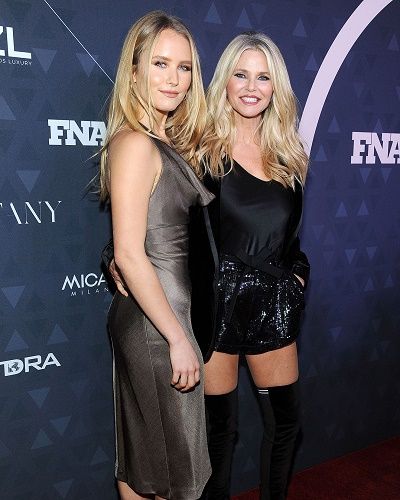 The 65-year-old model and actress Christie Brinkley, has broken her arm during Dancing With the Stars rehearsals. The model requires surgery on her wrist and arm according to BBC Studios and ABC's statement. The accident took place on 13 September, Friday.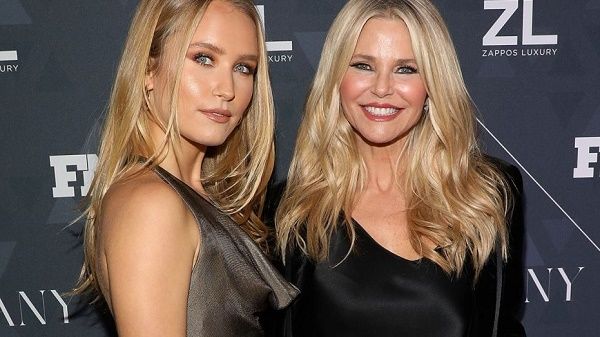 The model will not be able to participate in the show at least not for this season. However, luckily, the model's lookalike daughter Sailor is apparently to take part in the show for her sake.
She wasn't intending on doing this but said that it is completely for her mom's sake. The 21-year-old exclusively said to Good Morning America,
 "I'm doing this mostly for my mom! I just want to make her happy and make her proud. She loved doing this, she loves dancing and she loves performing and getting hurt was her worst nightmare."
She added,
"I felt this high of just attacking something I was so afraid of and it felt like something I need to do-I think it will change me."
Plus for convenience, Sailor perfectly fitted into her mother's dress.
Also, read about The silence that is now finally broken about Zooey Deschanel's past relationship with her ex-partner! Know about the reason for breaking his silence!
An insight on Sailor!
With a mom as a supermodel, Sailor is kind of exposed in the media. Yes, she is the daughter of Christie, however, who is Sailor except for being Christie's daughter?
Sailor Brinkley-Cook is the daughter of Shirly Brinkley and her ex-husband architect Peter Cook. The two split up in 2006. She is a Sports Illustrated Model.
Sailor is sure taking after her mother moreover, the two even share an uncanny similarity; I mean okay they're "Mother and Daughter" but the similarity is very fascinating.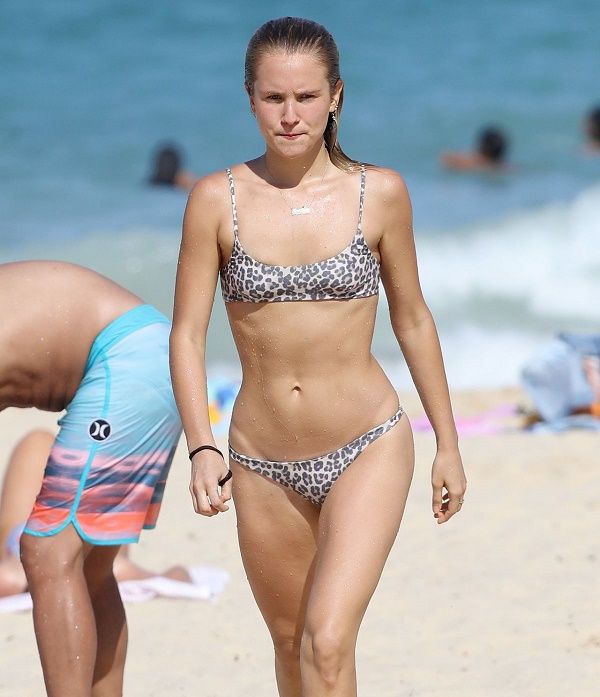 The 21-year-old first appeared beside her mother in 2017 in Sports Illustrated. Sailor also created her collection and unique images for publication in the 2018 edition.
Sailor graduated from Parson's School of Design in New York City. According to Hollywood Life, she majored in Photography. The young and talented Sailor is already taking the fashion industry by storm and has still a long way to go. We wish her the best of luck for her future and for her time upcoming time in the show Dancing with The Stars.
Also, read about DWTS star Jimmy Rees has given an update on his sick and hospitalized son Mack!
After Brinkley's injury Sailor had to prepare in the last minutes!
The whole production team was in a mid-crisis when Brinkley injured herself. Some inside sources say that the production team was worried about the sudden accident as Brinkley was one of the big names in the show's season. But lucky enough, the talented daughter of Christie was there to take matters into her hands.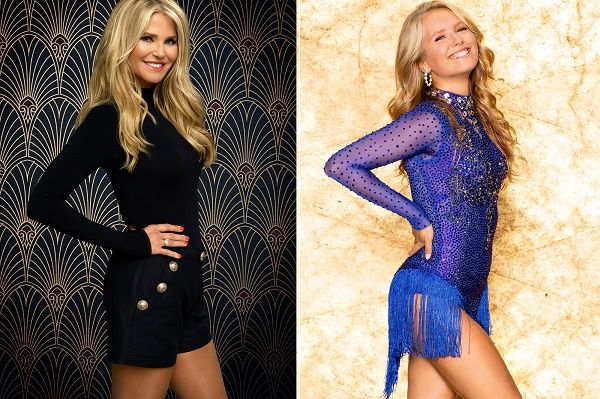 The dress customed for her mother fitted her perfectly as if made for her. However, Sailor had only a few hours to completely learn all the routines before the cast was set to showcase the whole routine, Under such pressure, Sailor was expected to fill in her mother's shoes. She sure is commendable for it.
The show DWTS officially put out its statement about the situation on Instagram. They stated,
"While rehearsing for the premiere of Dancing with the Stars, Christie Brinkley suffered injuries which required surgery to her wrist and arm. She is unable to continue her planned participation on the show. Keeping it all in the family, her daughter Sailor Brinkley Cook, a Sports Illustrated model, has chosen to quickly step in with hours to learn the entire routine and will compete in her mother's place for the remainder of the season. We wish Christie a full and speedy recovery and look forward to seeing her in the audience, whenever possible, proudly supporting Sailor. #DWTS"
Likewise, we also wish Christie a speedy recovery and Sailor the best of luck!
Also, read about My legs were giving out"-DWTS pro-Peta Murgatroyd reveals her recent scary health condition!
Short Bio on Christie Brinkley
Christie Brinkley is an American Supermodel. Brinkley was born on February 2, 1954, in Monroe, Michigan, U.S. She garnered global recognition with her appearances in the late 1970s Sports Illustrated Swimsuit Issues. Brinkley has appeared in more than 500 magazines and stayed as the face of the Cover Girl for straight 5 years. She has worked as an actress, illustrator, T.V personality, photographer, writer, designer, and activist for human and animal rights and the environment.
Sources: Newsweek, Radar Online, Wikipedia, The Central Virginian