Christina Aguilera and Pink end their 16-year feud! Know about the feud, Christina's career and her various body piercings!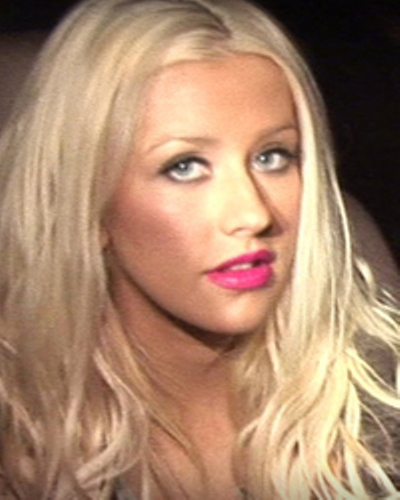 Ending of a 16-year feud
American singer-songwriter Christina Aguilera was for the last 16 years an enemy of singer Pink. The two had fought while recording 2001's hit song called Lady Marmalade.
But it has been learned that the two have decided to bury the hatchet and are in the secret process of working on a duet that is likely to hit the music charts in 2018.
Pink revealed in an interview:
"We did a duet for her album and I don't know when it's coming out but it's amazing. We did it two years ago so I don't remember the title, but she's incredible."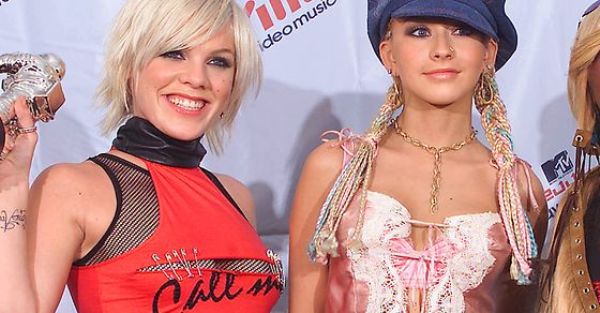 The two have reunited and the friendship bond is great and strong. When one fan tried to restart a fight between them, Pink immediately slammed the fan for trying to create a rift between them.
The feud's timeline
The altercation is said to have started in 2001 when it was decided to make a cover for the song 'Lady Marmalade'. Christina Aguilera, Pink, Lil' Kim, and Mya were roped in for the cover.
Pink and the rest were seated when Christina walked in with her record label named executive Ron Fair who said:
"What's the high part? What's the most singing part? Christina's going to take that part."
This, of course, irritated Pink who said:
"Hi. How are you? So nice of you to introduce yourself. I'm Pink. She will not be taking that part. I think that's what the fucking meeting's about.'"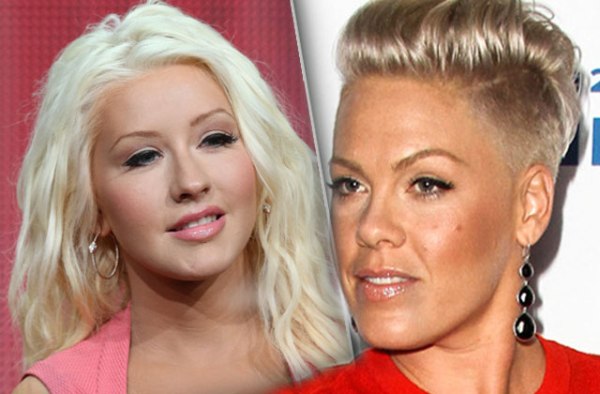 This was the cold start of them knowing each other. The song was a great hit and all of them seemed nice to each other overtly. They performed and hit the red carpet together and also hugged each other several times during the events.
Pink was working with Linda Perry and when Christina started working also with Linda, Pink did not like it and had expressed her displeasure openly. During the 2004 tour for her third album, Pink sang and performed Lady Marmalade on stage.
She used the chance to poke fun at Christina by using blow-up dolls on stage behind her while performing the song. The dolls were said to resemble Christina.
In 2010, Pink seemed to be losing some of the bad blood and had congratulated Christiana for her song 'You Lost Me'.
i just listened to Christina Aguilera's new song, "you lost me" and i have to say. damn that girl can sing. i love this song.

— P!nk (@Pink) July 22, 2010
In 2010, when on a phone interview with Ryan Seacrest, both singers were online and Christina congratulated the pregnant Pink and told her that they should have some play dates for their kids Pink just laughed and this was taken to mean a 'no'.
In 2011, when Christina and her boyfriend were arrested for public intoxication, Pink tweeted that she was the only one who was on the right side of the law.
You may like to read Christina Aguilera and Jimmy Fallon Busk in NYC Subway in disguise!
Out of Myself, Britney, and Christina- didn't everyone think I was gonna be the troublemaker? LOOK MA!!! No CUFFS!!!

— P!nk (@Pink) March 1, 2011
The cold war between the two was also visible during the 2013 concert of Pink. In 2016, they again came together for a show, and they seemed to try to be good. In 2016, their friendship blossomed further, and now the to-be-released duet!
Christina's career
She has been labeled as a pop icon and has been in the field for more than 2 decades. She has done several studio albums most of which have been in the top positions on the music charts. Christina has won five Grammys and one Latin Grammy award and is on the Hollywood Walk of Fame. She is included in Rolling Stone's top 100 singers and is the youngest artist to be named in it.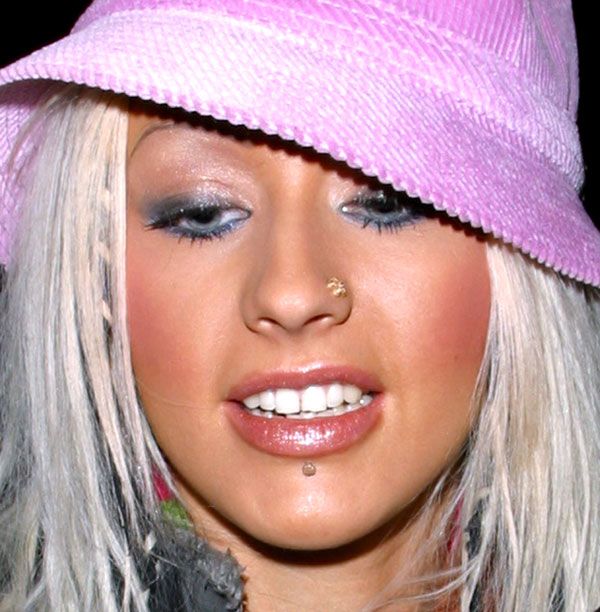 During the making of her fourth studio album, Christina underwent a transformation and adopted her nickname Xtina and also dyed her hair black, and boasted of her several tattoos and body piercings. She is said to have more than 12 piercings done on her body including some unique sites such as the nose, lower lip, tongue, labia, nipples, belly button, ears, eyebrows, and the like.
Piercings are minor body modification techniques but though fashionable and classy are not devoid of risk. They are relatively safe but suffer from side effects. The pierced sites could pain, get swollen, get infected or even lead to serious infections such as hepatitis C.
It could lead to local allergy spots, and scar formation (keloids), and even cause serious bleeding, especially those which are done on the private parts and tongue. There could be delayed healing and problems due to it. Body piercings need careful and proper thinking before being performed on one's body.
You may like to read Lady Gaga is engaged! She and her fiance Christian Carino attend Elle's celebrity event together!
Short bio on Christina Aguilera
Christina Aguilera is a famous American singer, songwriter, actress, and television personality. Likely, her accolades include five Grammy Awards, one Latin Grammy Award, and a star on the Hollywood Walk of Fame.
Similarly, Aguilera ranked at number 58 on Rolling Stone's list of 100 Greatest Singers of All Time in 2008 and was included on Time's annual list of the 100 most influential people in the world in 2013. More bio…