Christina Anstead is 15 weeks pregnant! She reveals her baby bump on social media!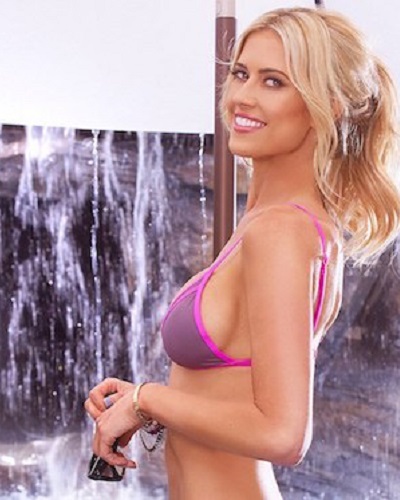 American real estate investor Christina Anstead is pregnant! She is expecting a baby with her husband Ant Anstead. Christina has talked about it recently and uncovered her first trimester issues!
Christina Anstead reveals her baby bump on social media
The reality TV star Christina is 15 weeks pregnant. The Flip or Flop star has opened up on social media on this Tuesday 26 March 2019 about it!
Christina showed off her baby bump and also talked about how brutal her first trimester had been. She wrote:
"Now that I can talk about … The first trimester was brutal!!!"
Christina continued:
"Maybe it's my age (35- considered a geriatric pregnancy) lol… or maybe I just forgot how bad it was with Tay and Bray.. but yikes it really blindsided me. Nausea, exhaustion, too many food aversions, too many carbs."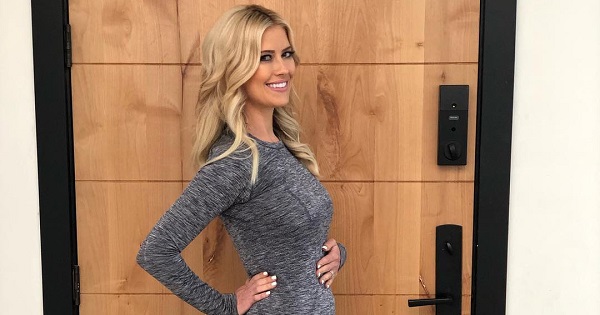 She is happy that the first trimester is over and she is feeling a bit better now. Christina wrote further:
"Anyways I'm officially back to feeling somewhat normal. Going to try and enjoy the second trimester while it's here. Thank you to my amazing husband for being so supportive while his new bride was complaining and a little more cray than usual."
She disclosed that Ant and she came to know about her pregnancy after their honeymoon.
Christina Anstead and her pregnancy announcement
A few days back, Christina and Ant had shared their pregnancy news on Instagram. They also uploaded Christina's sonogram and captioned it:
"@ant_anstead and I are so excited to announce #babyanstead coming this September!! The kids are all so excited to meet their new sibling ♥️ #5 #Gonnaneedabiggercar!"
The couple began dating in November 2017 and married Ant on 22 December 2018 at their Newport Beach, CA home. Ant is an English TV presenter and motor specialist.
Ant and Christina Anstead and their previous relationship
The TV host Ant was married earlier to Louise Anstead and has two children with her; Amelie and Archie.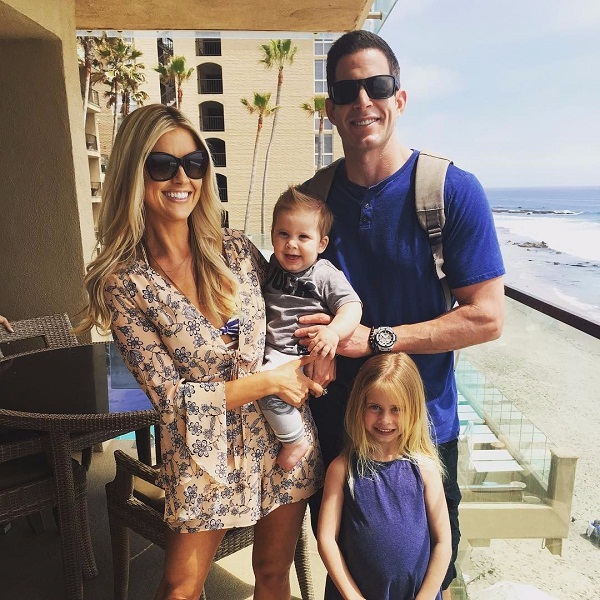 Christina was also married to her co-host of the show Flip or Flop in 2009. But they divorced in 2017. The couple shares two children between them; Brayden (born 2015) and Taylor (born 2010). She had three miscarriages between her two children. Talking about the bitterness that had crept between them, Christina had said:
"We weren't able to properly communicate anymore. It got to the point where we weren't even driving to set together."
You may like to read Christina El Moussa marries her boyfriend of one year Ant Anstead in a secret ceremony at her home!
Tarek El Moussa and his reaction to the news
Just three days back, Tarek El Moussa put up the picture of his two kids with him on his Instagram and captioned:
"My loves ❤️ my life ❤️ my everything ❤️.. this picture represents the most important part of my life…being a father!!!!!

No matter what happens during my day…I never take negativity home with me. When I have my babies I come home and can't help but smile. I smile because I know no matter what we all love each other and nothing can break our bond. I just adore these two:).

I'm starting a new episode with @robertdrenktoday…who's excited for his debut????‍♂️????‍♂️

I'm so excited for tays soccer game tomorrow, do you have any fun plans!??"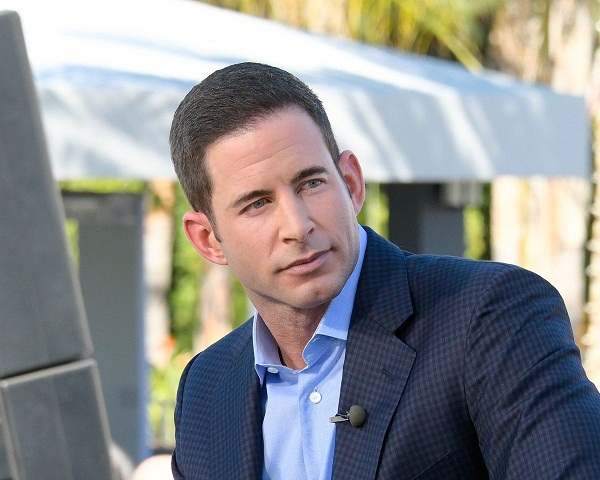 He has not commented on the latest pregnancy news of his ex-wife with her current husband.
Also read Tarek El Moussa could be emotionally affected after his ex-wife Christina's wedding to Ant Anstead!
Short Bio on Christina Anstead
California-born Christina El Moussa is a real estate agent. According to the timeline of Flip or Flop, she worked as real-estate until the financial crisis in 2008. Afterward, she was into TV, flipping homes from start to finish. As of now, she is a popular TV personality.
Presently, Christina is a prominent figure in the media as the host of the TV series, "Flip or Flop". She alongside her ex-husband, Tarek is running the show since 2013. More Bio…
Source: Eonline, people.com, Fox news