Christina El Moussa: her shapely body, the secret of such suppleness and her alleged 'infidelity'- Get to read it all here!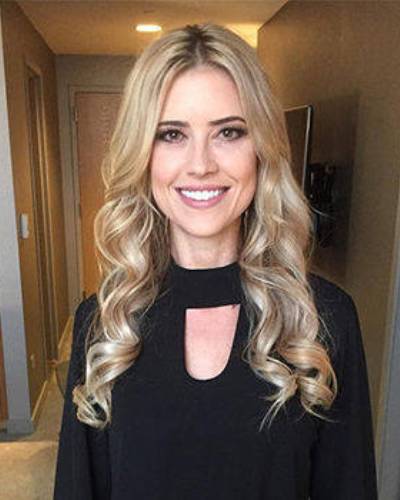 Christina El Moussa's Hawaii vacation
Christina El Moussa, the star of 'Flip or Flop' show on HGTV had recently flown to Hawaii for a much-needed vacation with her 2 children, daughter Taylor El Moussa (6 years) and son Brayden El Moussa (20 months).
She sunbathed on the Maui beach; displaying her elegant body in a mauve bikini with cut-offs and wearing a pair of reflective aviator sunglasses. She then cooled off in the ocean waters.
She seemed to be enjoying herself on the beach. Her toned torso is envied by many and she has mentioned that she takes efforts to keep it so.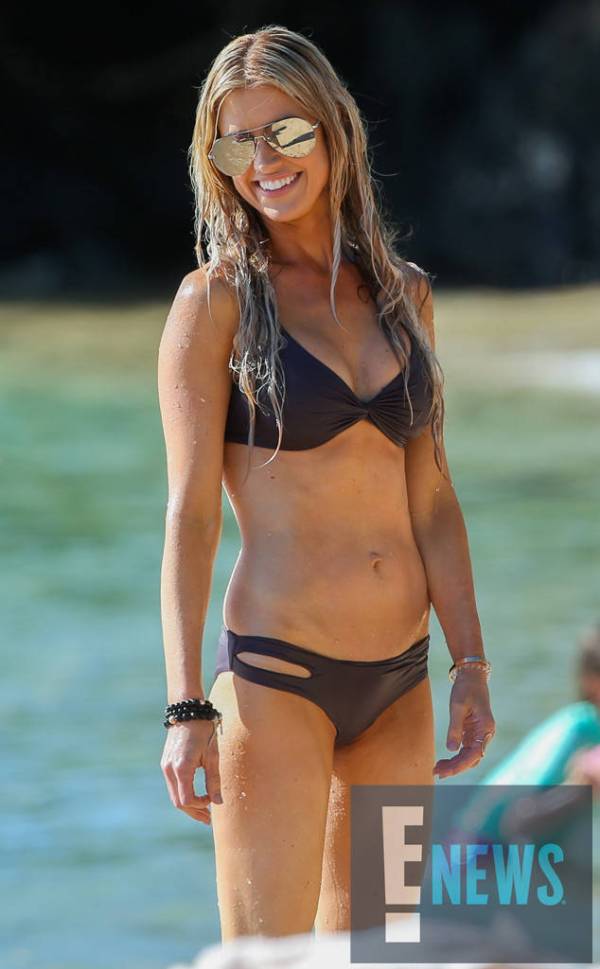 The secret of such a great shape
Christina El Moussa, the owner of an elegant and lean body has opened up about her lifestyle. Such a body, of course, did not come up overnight.
In an interview given to People magazine, Christina El Moussa had stressed on regular exercises for keeping in shape.
She says:
"Exercise is my stress reliever. "There is nothing like a good three-mile run for me to really clear my head and get my endorphins going."
A private instructor provides her with spiritual sessions of yoga which she feels have helped her deal with her divorce and other tensions of her life.
She has been greatly helped by the regular Orangetheory fitness classes. The group training there provides her with the essential cardiovascular and strengthening exercises.
Talking about the Orangetheory training, Christina El Moussa says:
"It combines running, which is my favorite workout, with weight training, which I never do on my own. It goes by super quickly and is always challenging. And it helped to get me in the best shape of my thirties!"
Besides this, Christina El Moussa resorts to a strict clean, and healthy diet. She avoids dairy products and gluten since her children have a history of allergies.
Elaborating on her diet, Christina El Moussa says:
"I eat five small meals a day that usually consists of overnight oats for breakfast, a green juice for a snack, salad with a protein for lunch, granola bar as a snack and then a healthy dinner of chicken or salmon and veggies, tacos or vegan chili".
She has also emphasized that such healthy food has become her lifestyle and she never considers it as her diet.
In her own words:
"Healthy eating is part of my lifestyle."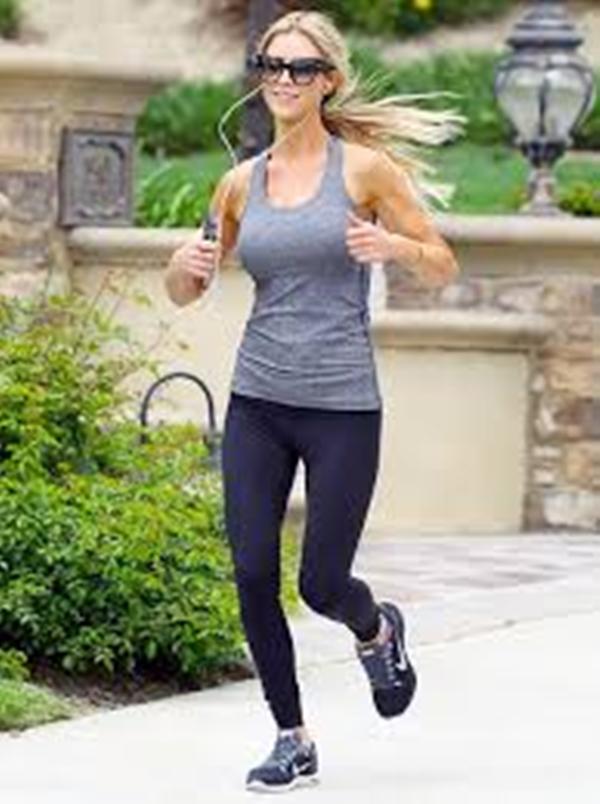 You may like to read Christina El Moussa's new affair, her relations with her ex-husband, and the new tattoo!
Christina El Moussa's troubled marriage
Christina El Moussa is married to realtor Tarek El Moussa. They have 2 children and were leading a happy married life. But there were reports that Cristina El Moussa was often harassed by her husband.
Tarek El Moussa has also mentioned that in the last 3 years he had undergone severe physical and mental health issues. He was diagnosed with thyroid and testicular cancer and was subjected to aggressive therapy.
This affected his moods, behavior, and his relations with his wife. He had even tried to commit suicide in May 2016. Besides, Tarek El Moussa is also said to have hired a private investigator to spy on his wife whom he suspected to be in a romantic relationship with his friend and contractor Gary Anderson.
Gary Anderson had renovated the couple's backyard and pool. They separated early this year and Tarek El Moussa applied for divorce.
Though they have decided not to continue their wife-husband relationship they remain friends and co-parents for their 2 young children. Tarek El Moussa plans to move ahead with his life.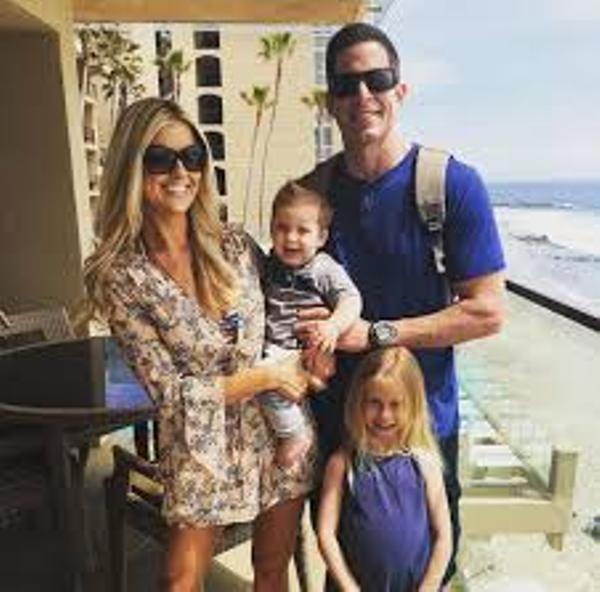 Also read Christina El Moussa marries her boyfriend of one year Ant Anstead in a secret ceremony at her home!
Short bio on Christina El Moussa
California-born Christina El Moussa was born on July 9, 1983. Young and Sexy Christina is a real estate agent. According to the timeline of "Flip or Flop", she worked as real-estate until the financial crisis in 2008. Afterward, she was into TV, flipping homes from start to finish. As of now, she is a popular TV personality.
Presently, Christina is a prominent figure in the media as the host of the TV series, "Flip or Flop" alongside her husband, Tarek is running the show since 2013. More Bio…