Producer Christine Harrell happily married life with actor Sean Astin! Know about her children, age, net worth and biography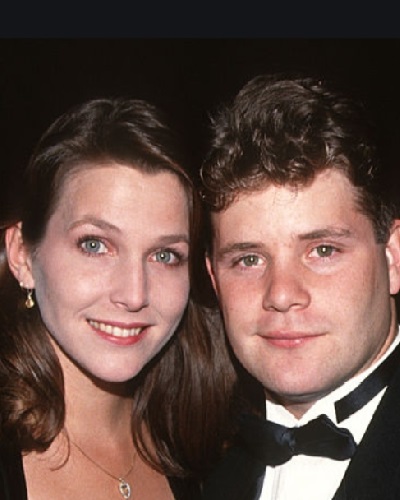 Christine Harrell is a Film producer. Christine produced the 1994 Kangaroo Court and appeared in The 1994 Annual Diversity Awards. In the year 1995, she was nominated for Academy Awards, USA for Best Short Film, Live Action in Kangaroo Court.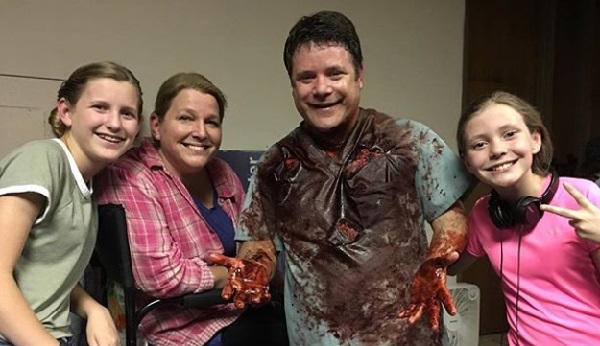 Christine is Miss Indiana and also the wife of popular American actor Sean Astin who has played Samwise Gamgee in The Lord of the Rings trilogy and Bob Newby in Stranger Things. Harrell is also known for her position as Vice President and CFO of Lava Entertainment.
Her husband Sean is the President and CEO of the company. Its mission is to Develop and Produce high-quality Motion Picture and Television Entertainment.
She is also known for her community services, where she worked with greater Los Angeles Girl Scouts along with the local government for the beautification of the city.
Also read Real reasons behind Ash Naeck and Avery Warner's break-up! Know about his relationship, disagreed to get married after the show, Grave's disease, more biography
Christine and Sean's married life
Christine Harrell and Sean Astin got married on 11th July 1992. They dated each other for a year before getting married. They met each other in their late teens. Since then they are together and have maintained a happily married life for 28 years.
They even work together and their work has not affected their married life. They have kept the information about their marriage ceremony private.
On their 25th Anniversary Instagram account, 'lindaofnote' congratulated them with a sweet post and wrote,
"Congratulations to Sean & Christine Astin on 25 happy & fruitful years together! Photos from premiers of Toy Soldiers, Where the Day Takes You, and Rudy. #seanastin#christineastin#anniversary#silver#silveranniversary#25thanniversary@ali_astin"
Christine Harrell's children
Christine Harrell and Sean Astin are blessed with three children. Their daughter Alexandra was born on 27th November 1996. Similarly, the second daughter Elizabeth was born on 6th August 2002 and the third daughter Isabella was born on 22nd July 2005.
Their daughter Alexandra had a small cameo role in The Lord of the Rings: The Return of the King as Gamgee. She also appeared in Bad Kids of Crestview Academy as Ethel Balducci.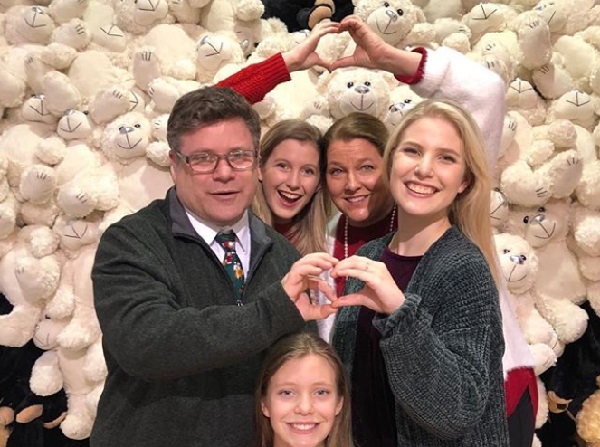 Harrell's husband Sean Astin was born to Patty Duke. Sean was unknown about his paternal background for some years.
When he was 26, some of his relatives suggested that he was the son of Desi Arnaz Jr. when he was 16 Duke confessed that Arnaz was his biological father.
To find the truth Sean underwent a DNA paternal test between himself and all three men. It was revealed that Michael Tell was their actual father of Sean. Sean said,
"If you want to know who I am, John Astin is my father, Michael Tell is my biological father,"
Since then Astin has maintained a good relationship with all of them regardless of who was his father or who raised him.
He said,
"I have a good relationship with Mike. That s who I am. I don t fault anybody, I don t fault myself or with Desi, who is like my godfather, I have such a powerful love bond with this man, he s a gorgeous human being."
Christine Harrell's age
Christine Harrell was born on 12th September 1970 in Indiana, USA. She is the daughter of Nancy Miller and Frank Harrell. Her father was a firefighter. At present, she is 50 years old. When she was 17 years old, she earned the title of Miss Teen Indiana (1984).
Harrell studied at Indiana University-Purdue University Indianapolis and graduated with a B.A. in History and B.A. in English American Literature and culture. Sean was born on 25th January 1971 and is also 49 years old. He is a few months younger than his wife.
Also read Insight on married actor Daniel Lissing's wedding with fiance Nadia! Know more about their relationship, engagement, dream wedding, net worth, biography
How much is Christine Harrell's net worth?
Christine Harrell has an estimated net worth of $500 thousand. As a producer, she might earn decent money. Similarly, her actor husband Sean has an estimated net worth of $10 million.
He has appeared in several movies like The Goonies, Like Father Like Son, Rudy, Boy Meets Girl, The Lord of Rings: The Fellowship of the Ring, Justice League: War, and many others.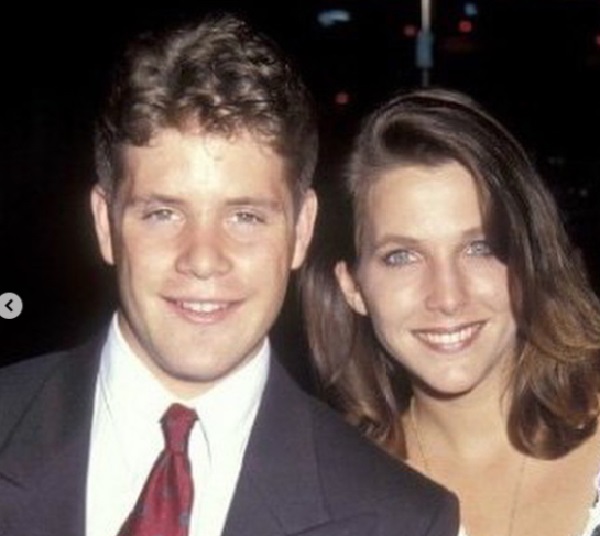 His TV work includes Angel, Jeremiah, Hercules, Into The West, Monk, My Name Is Earl, Alphas, The Big Bang Theory, Brooklyn Nine-Nine, and Supergirl. He earned around  $250,000 for the first Lord of the Rings movie. Likewise, they have a house in Calabasas, California, USA.
Short bio on Sean Astin
Sean Astin is an American actor. He is well-known for his huge roles as Samwise Gamgee in The Lord of the Rings trilogy from 2001 to 2003, Mikey Walsh in The Goonies in 1985, and the title character of Rudy in 1993.
He is also well-known for his movie The Lord of the Rings: The Return of the King in 2003. Read more bio…