Does Distance from Husband Keep Marriage Exciting? – Learn from Christine Lampard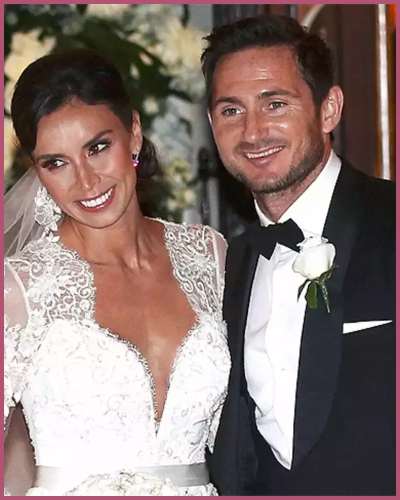 Northern Irish presenter Christine Lampard shares some insights on her exciting married life.
The wife of Everton FC manager Frank Lampard, Christine cited distance is also necessary for a blissful marital union.
Know the secrets of blissful conjugal life from Christine and her husband Frank.
---
Christine Lampard, 43 recently visited her husband Frank Lampard in their distant marriage in a 1966 convertible red Mustang!
It's always exciting to meet your husband in a long-distance relationship
The wife of Everton FC boss, Christine Lampard who is maintaining a healthy marital relationship with her husband Frank amidst distance is visiting her husband.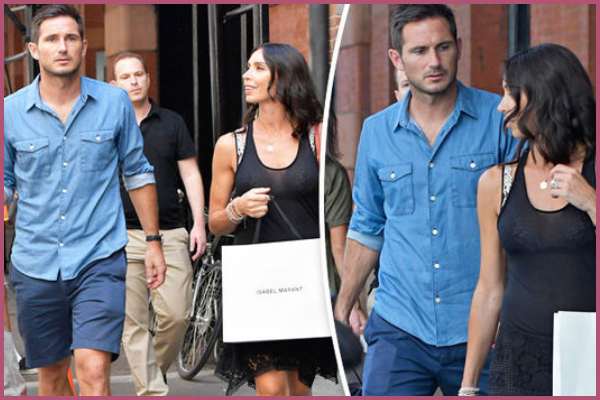 She along with her kids are seeing their father after a while now in their second home Liverpool. According to her,
"He's away more now than ever. There are people with partners on the other side of the world, so I don't dwell on it. We make it work."
Frank and Christine often tend to visit each other during their 4 hours drive. The couple has been living separately since January due to work but the secret is they are excited to meet each other. Christine Lampard mentioned,
"I've been doing this drive since Frank went in January and it can be intense. It took me four hours last time, with the two kids and the dog! But when we get there, it's brilliant. The distance means Frank and I are still excited to see each other."
Also, Read Natalie Portman Celebrated 10 Year Anniversary with Husband Benjamin Millepied!
A glance at the married life of Christine and Frank Lampard
Christine Lampard, 43, is leading a blissful conjugal life being married for 7 years now. Lorraine Kelly on ITV's Lorraine for the summer tied the knot to former footballer Frank in December 2015
The couple together welcomed daughters, Patricia Charlotte, 4 (b. September 2018), and little Freddie, 16 months born in March 2021. Meanwhile, Frank has daughters Luna, 16, and Isla, 14, from Frank's previous relationship with model Elen Rivas.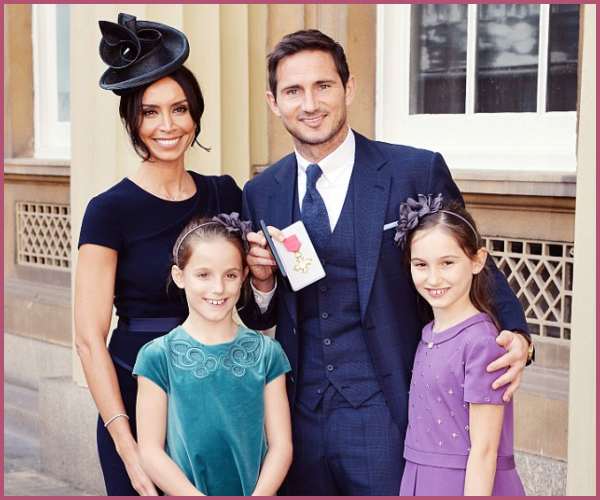 Christine knew her husband Frank when she was TV's hottest star as host of The One Show. She met him in the year 2015 at the Pride Of Britain Awards in 2009 as Piers Morgan introduced the two.
Christine after her marriage gave up on her career to start a family,
"I stepped away because I decided to have children. I spent my twenties and thirties doing anything I wanted, but when they came along I realised it was a new chapter. I've turned down a lot of opportunities because it would have meant being away from home for too long."
Also, Read Lake Bell, an American actress splits from her husband of 7 years, Scott Campbell
Does distance from husband keep marriage exciting? Insights on Long Distance Marriage
A successful long-distance marriage is indeed exciting if the couples are understanding. Both must be interdependent and interconnected at times.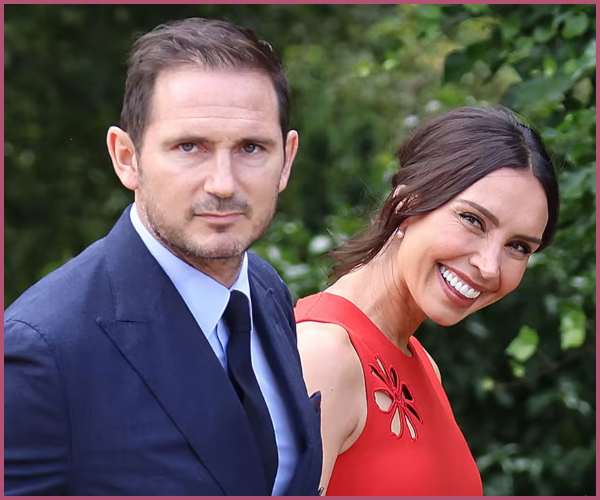 The main perk why marriage turns out to be exciting in a distant relationship is you appreciate the time you spend together. Over time you learn to be patient with your emotions and find out ways to handle insecurities too.
Communication must be sound and problems need to resolve immediately to make your long-distance marriage work. Long-distance marriage success depends on the couple individually who learn to manage their romance and marriage while holding faith in another partner.
Also, Read Bizzare Marital Remedies! See How Fleur East and Husband are Protecting Marriage from The Strictly Curse