Christine McVie dead: Tributes are Pouring in as Fleetwood Mac legend Died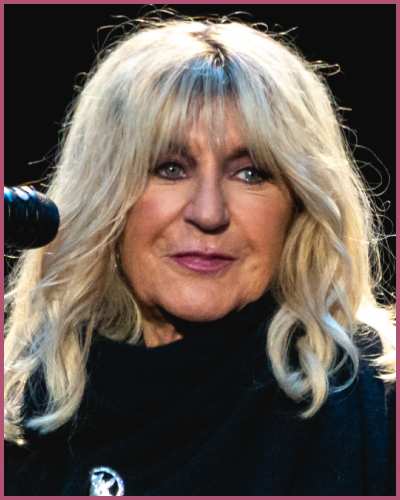 US singer Christine McVie who played for the band Fleetwood Mac has died at the age of 79.
Little Lies singer McVie reportedly passed away after a short illness as family confirmed.
Learn about the musical career of the late American singer-songwriter Christine McVie.
---
RIP! Christine McVie died peacefully at the hospital at age 79
Fleetwood Mac's legendary singer Christine McVie is no more with us. The Songbird singer passed away on November 30, 2022, after her short illness as the family revealed her death announcement post.
The mourning family of the deceased in an emotional statement revealed the loss of their family member beginning,
"On behalf of Christine McVie's family, it is with a heavy heart we are informing you of Christine's death. She passed away peacefully at hospital this morning, Wednesday, November 30th 2022, following a short illness. She was in the company of her family."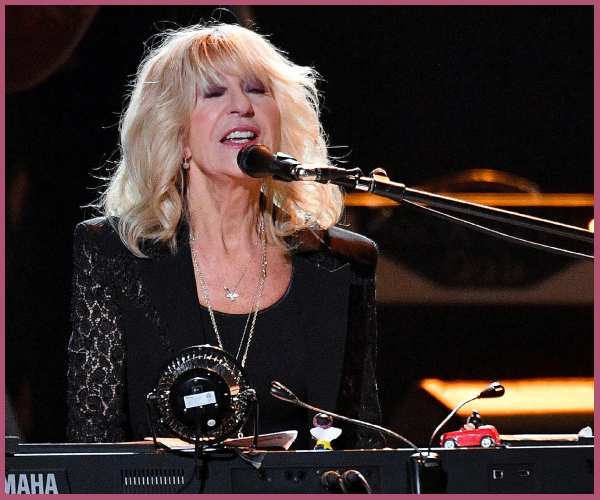 Referring to Christine as a "revered musician who was loved universally" they continued on her having a peaceful demise at the hospital.
They concluded the tribute post,
"We kindly ask that you respect the family's privacy at this extremely painful time and we would like everyone to keep Christine in their hearts and remember the life of an incredible human being, and revered musician who was loved universally. RIP Christine McVie."
Also, Read Nick Holly Died of Lung Cancer aged 51 Just Weeks After His Father Died!
Tributes are pouring to the late Fleetwood Mac legend
The US musician Sheryl Crow while paying heartfelt tribute to the late Christine McVie, revealed how the world would get weird without her.
On Twitter, she wrote,
"I am so sad to hear of Christine McVie going on to heaven. The world feels weird without her here. What a legend and an icon and an amazing human being. RIP."
The Charlatans' Tim Burgess shared a music video from the band Fleetwood Mac on Twitter, and bid a farewell captioning,
"Ah man, farewell Christine McVie x"
MP for Westmorland and Lonsdale, Tim Farron, on reacting to the devastating news, added,
"What a wonderful legacy she leaves, with a back catalogue of the finest music. In Cumbria we have always been so proud of her."
Mike Scott, a member of The Waterboys also expressed sorrow for the death of McVie with his final words,
"Farewell Christine McVie who was also perfect."
Also, Read RIP Clarence Gilyard Jr.! Die Hard and Top Gun Actor dies at 66 years of age
Who was Christine McVie?
The singer-songwriter Christine McVie was a member of the British-American rock band, Fleetwood Mac. The bandmates honored her recalling her contributions since 1967.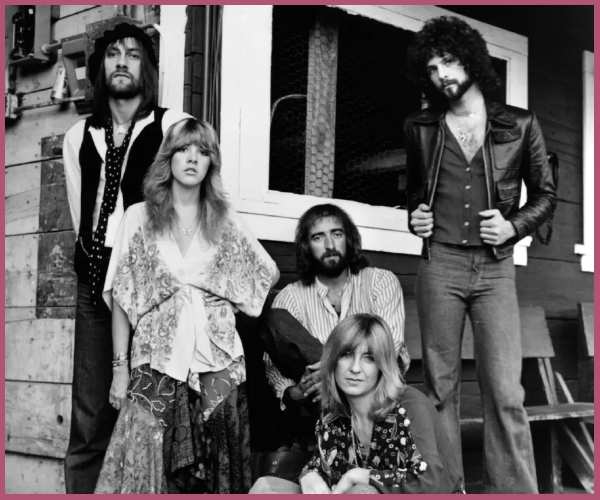 Songbird, Don't Stop, and Little Lies singer had an outpouring of tributes, including from musician Stevie Nicks, who described her as "my best friend in the whole world".
Before passing, McVie had sold more than 100 million records worldwide, making Fleetwood Mac one of the most successful groups ever. Meanwhile, Mic Fleetwood also revealed how "a part of my heart has flown away".
Christine was an on-and-off member of the band. She first left Fleetwood Mac after 28 years in 1998, but later participated actively in 2014 the best-known rock bands of the 1970s and 80s.
Her bandmates were Mick Fleetwood, her first husband John McVie (the band's bass player married in 1970 and div. 1976), Lindsey Buckingham, and Stevie Nicks. They were inducted into the Rock & Roll Hall of Fame in 1998.
Their multi-platinum tracks from the album Rumours released in 1977 became one of the best-selling albums of all time.
Also, Read American Country Singer Jake Flint's Dead at 37 Just Hours After his Wedding to wife Brenda!