'Selling Sunset' Star Christine Quinn's Los Angeles Home Was Attacked By Home Invasion Robbers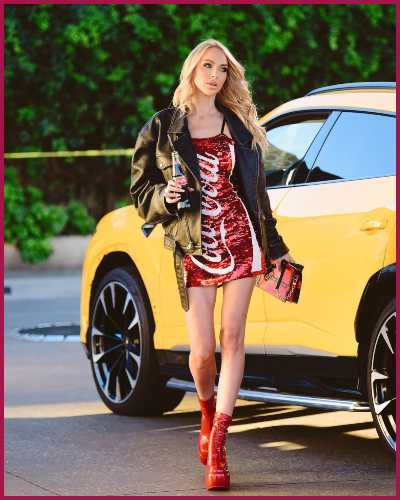 Christine Quinn is an American model, actress, reality star, designer, and realtor
Recently, she has suffered through horrific home invasions in her LA home
The Robbers attacked in the middle of the night last Friday when she, her husband, Christian Richard, and their 9-moths-old baby were sleeping
---
Christine Quinn, 33 has recently suffered through horrific home invasions in her LA home. The 33-years-old reality star is the latest celebrity who has been the target of scary home invasions.
Over the last few years, celebrities have been targeted in a rising string of home invasions, particularly in the Los Angeles area.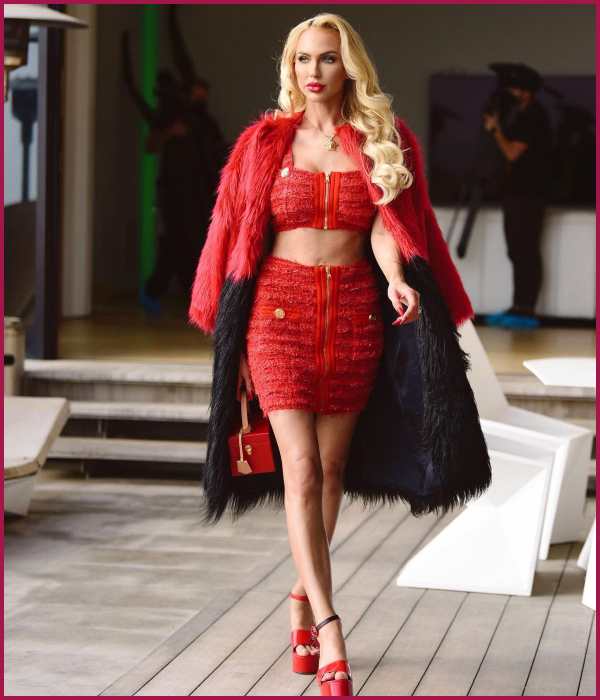 Last year, The Real Housewives of Beverly Hills star Dorit Kemsley was robbed back in October. Similarly, during a live stream, an intruder broke into Suzanne Somers' house in February 2021. What happened in Christine's LA home in the middle of the night last Friday? Is she safe?
Quinn's rep exclusively told Page Six, "Christine is safe, but shaken".
Also read "Break-in attempt at Demi Lovato's pad! Know about the string of burglaries at celebrity homes this year!"
Home invasion attempt in Christine Quinn's LA home
On March 4, Selling Sunset Star took to Instagram stories to share the 'horrifying' experience of two men attempting to break into her home.
She revealed that she, her husband, Christian Richard, and their 9-moths-old baby were sleeping when the attempted break-in occurred in the middle of the night.
Quinn shared a series of clips explaining the incident including a series of photos from her security footage. She started with,
"We woke up to noises and the noises started getting louder. We didn't know what was going on. We immediately checked the security footage and outside of the master bedroom, which is four feet — right here, there was [sic] two armed robbers breaking our glass window,"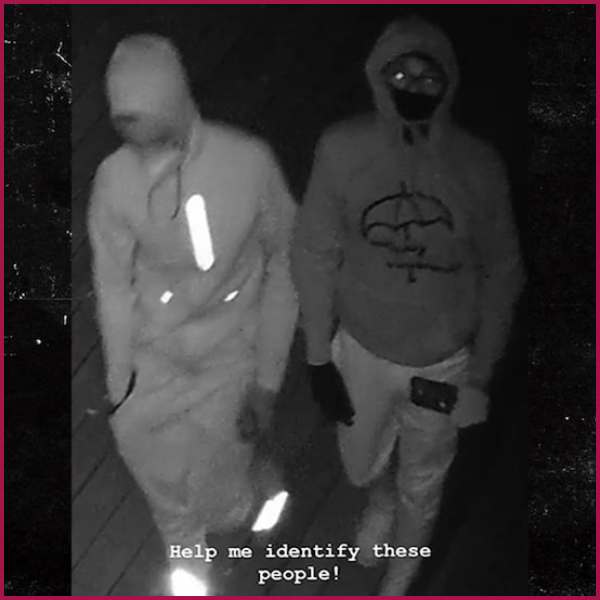 Also read "Robbery and Shootout Outside Hollywood Hills Home of Fashion Nova CEO, Richard Saghain; 1 Dead, 4 Injured!"
Fortunately, the two robbers didn't get into her home due to strong windows and good security. "We have such good security in this house that they weren't able to get in," she said.
She then continued,
"We immediately called the cops. The cops were here within a minute. We went into our baby's room and immediately locked the door and the cops were here instantly."
However, the two were able to run before the officers arrived. "If anyone knows these people, please immediately let me know," the reality star wrote aside in one of her photos from her security footage.
The images appeared grainy which showed two men in a hoodie, sweats, and sneakers. One had an umbrella logo on his hoodie and he was also wearing glasses.
Also read "Rapper Pop Smoke killed in home invasion armed robbery!"
Short bio on C
hristine Quinn
Christine Quinn is a well-recognized American model, actress, reality star, designer, and realtor. Quinn is widely famed for her appearance in Netflix's Selling Sunset.
Moreover, she is also known for her act in Shark Night 3D (2011), Hot Tub Time Machine 2 (2015), and Human vs Zombies (2011). See more…