Christmas 2019 Of Kelly Ripa's Family; Holiday Vibes And Family Christmas Card Of Kelly Alongside Her Daughter, Son, And Husband!!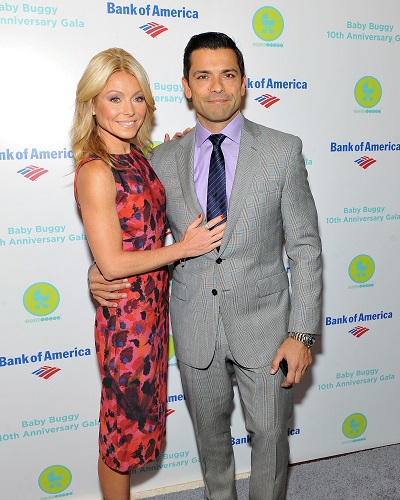 Christmas is around the corner and this is one of the most amazing holidays of the year. Celebrities come with amazing ideas and plans for Christmas every year which grabs the eyeballs. Kelly Ripa also shared her family 2019 Christmas picture featuring her family.
Christmas Card 2019 of Kelly Ripa with her family
The American actress Kelly Ripa finally revealed the family picture of Christmas card 2019. Last week, she also showed the decoration with the 12 ft. Christmas tree named 'The Lady'.
The Christmas card featured her husband Mark Consuelos and their three children. She along with her husband Mark Consuelos and their three children starred for the family picture.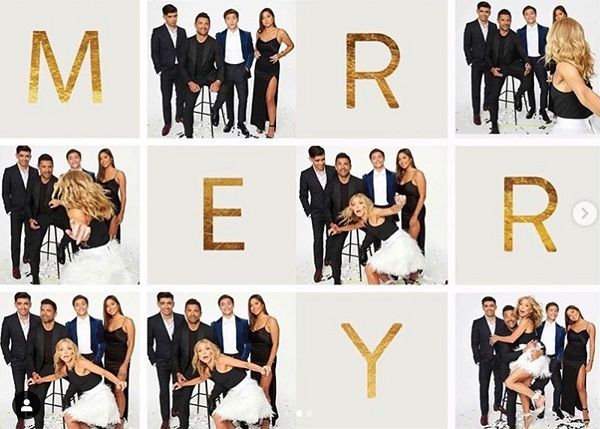 In the family photo-shoot, the family of Kelly appeared in a black and white outfit. The actress came in a black tank top with a beige blazer which she paired with a feathery white mini skirt. She completed her outfit with a pair of white strappy heels.
Kelly and her husband Mark's husband's eldest son, Michael Joseph went for a black suit and white shirt with tan-colored shoes.
The younger member of the family Joaquin Antonio came in a royal blue velvet suit jacket. The family rocked in many different poses in the photographs.
You may also read- Christmas Special! Katie Price spreads some festive cheer for her fans!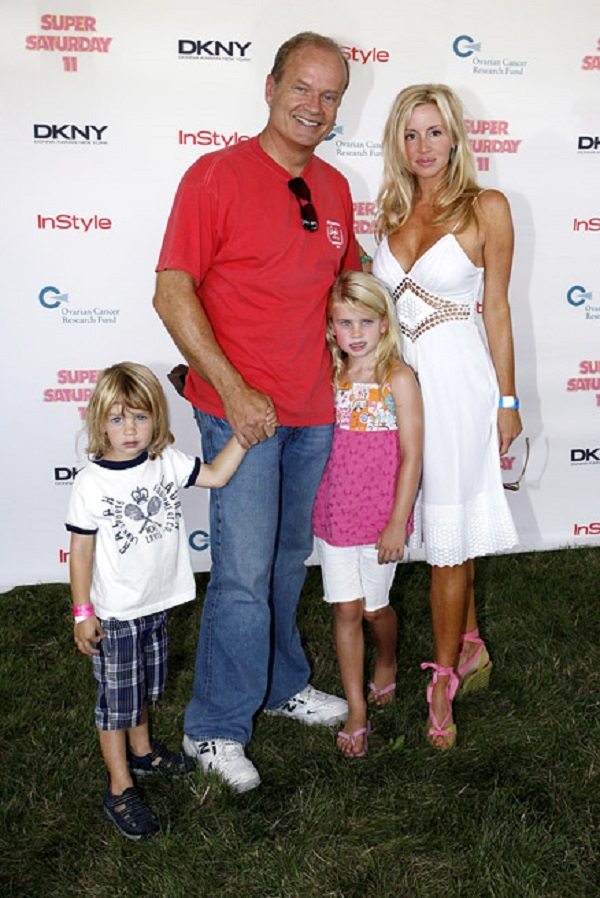 Family Christmas card dress of Kelly Ripa's daughter Lola Consuelos
Kelly revealed the picture of the family Christmas card where her 18-old-daughter's dress was something that grabbed the attention of the people.
Lola Consuelos looked trendy in a silk slip dress in the family Christmas photo. A freshman at New York University, Lola paired her black frock with strappy black heels and gold bracelets.
Her long brown hair which went down her shoulders complimented her looks even more. Ripa proudly flaunted the Christmas pictures from the photographer Miller Mobley saying:
"I did not run this by the children, my husband — that is me trying to run into the photo to catch myself in the photo, too,"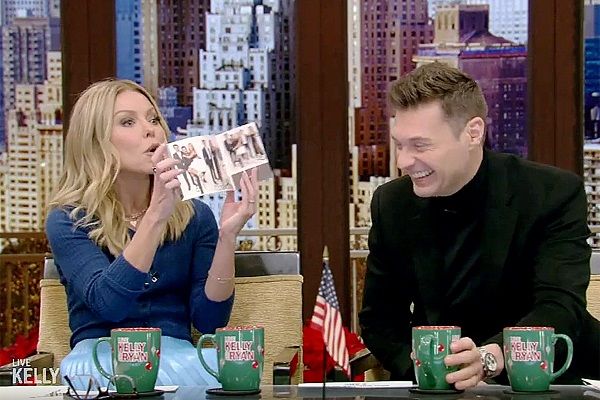 Talking about the Christmas card, Ripa revealed:
"You guys, I don't think you appreciate [the fact that] I'm in the Christmas card! The fact that 22 years later I finally made it into a Christmas card makes me enormously happy."
Audrey Slater styled dress for the mother-daughter duo they wore for family Christmas card 2019. Both Kelly and her daughter Lola looked stunning in their Slater's designed black and white dress.
You may also read- Is Brad Pitt dating again? Know the actor's answer to this perennial question!!
More About Kelly Ripa
Kelly Ripa is an American actress, T.V personality, and producer. She is extremely prominent as the co-host of the syndicated morning talk show, Live! with Kelly since 2001. She has made a respectable position in the American entertainment field and has earned more fame and fans. See more bio…
Source: Daily Mail, PEOPLE