Is Chumlee Dating his girlfriend After Getting Arrested? Also how he lose much weight after freed from prison?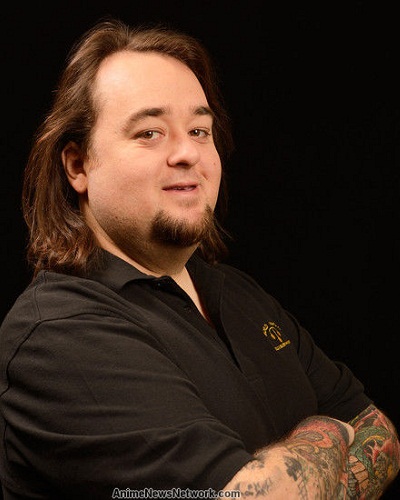 When one gets into the razzle-dazzle of Hollywood, then along with the professional life their personal life becomes the primary interest of people.
 And if you are not top-notch at keeping secrets, then your private life will come out of an open closet.
---
The same is the situation with reality star Austin Lee Rusell a.k.a. Chumlee. The star got arrested for several charges, along with the legal battle, and the question that remains is, has he been able to maintain his relationship with a longtime girlfriend?
Let's dig deep into his personal life.
Why was he arrested?
In 2016, police arrested Chumlee after they raided his house for alleged sex assault. Police found marijuana, meth, and weapons during the search.
But it seems Chumlee will be off without a single day in the jail as he laid out for a plea deal. Under the deal, he had to go for three years of probation along with counseling. And if he succeeds to keep his nose clean, the felonies will be dropped to misdemeanors.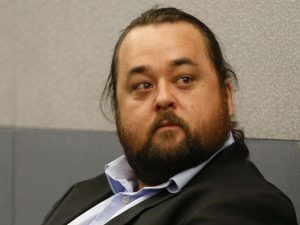 How did he come to fame?
Austin Lee Rusell came to fame after he was featured in the globally hit series "Pawn Stars." Though he got presented as the dumb in the show, in fact, he is not.
The chubby Chumlee emerged as a fan favorite as he provided comic relief. The fame Chumlee got from the show in one way or another became the drawback as it also made the dark part of his life get in the headlines.
What about his relationship status after being arrested?
Talking about his love life, he had been in a relationship with beautiful Tanya Hyjazi since 2013. But is she still Chumlee's girlfriend?
He and Tanya Hyjazi started dating in 2013. The pair's chemistry hit the headlines after Chumlee gave a very bright-eyed gift. He paid for the new boobs that his girl wanted to have. Along with that Chumlee made his birthday to Tanya more special with lavish dinners, a penthouse suite, and also a limo ride.
"I wanted it to be the best birthday ever for her and was happy to be a part of a great party, celebration, and special gifts."
In return for his love from him, the slender chief girlfriend helped him to come out with charismatic weight loss over a year.
His Tips for losing weight
The Nevada native told,
"I started at 320 pounds, and now I'm down to 225. When I first began, I eliminated all processed foods except mustard,"
Talking about the weight loss, the businessman said,
"I'm going to the gym six days a week," he said. "I'm eating right. Well-balanced diet. I drink a juice smoothie every morning."
About Chumlee
Chumlee (born on September 8, 1982) is an American actor, businessman, and reality television personality, known as a cast member on the History Channel television show Pawn Stars, which depicts the daily business at the Gold and Silver Pawn Shop in Las Vegas where Russell works as an employee.
He came to work at the pawnshop five years before filming of the first season, having been a childhood friend of Corey Harrison, whose father, Rick Harrison, and grandfather, Richard Benjamin Harrison, opened the shop in 1989.
Short Bio on Chumlee
Chumlee is an American actor, businessman, and reality television personality, known as a cast member on the History Channel television show Pawn Stars. More Bio…