Ciara explodes against her ex-Future. Says whenever she takes her son to visit his father, he is always busy and has missed 37% of his schedule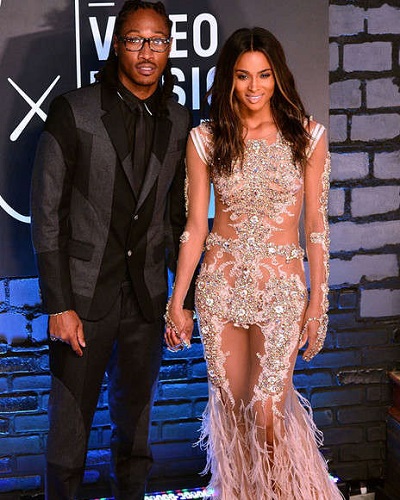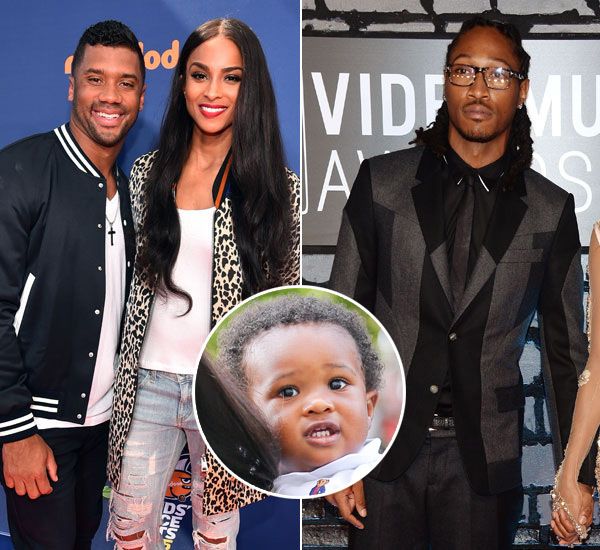 After Ciara and her past, Future separated, their child, little Future got the custody of both the parents. Their son's name is Future Zahir Wilburn.
But Ciara just lost her cool at Future's behavior. As he has missed meeting his son 37% of the scheduled time. Whenever she takes the child to his father, he is every time busy with something or the other and the little boy spends time with grandma or great-grandma instead of his dad. So, Ciara has complained in the court to the judge about Future skipping his schedule to meet his son.
She has also raised the emotional breakdowns and health issues Future Zahir has because of traveling. So she wants the schedule where Future can make out his time and medication for their son.
Relationship of Ciara and Future
The couple met for the first time while working together in the studio maybe in 2011/2012. In 2012, Future remixed Ciara's song Sorry and in 2013, he was seen in her fifth album songs, "Where You Go" and the "Body Party". In an interview in 2013, when she was asked about Future, she replied,
"He is an amazing guy. He is really a gentleman and I don't want to say too much, and then he's like, 'Babe, you're saying a whole lot,' but he really is just an amazing man. It's like when we were working on the personal side of things, I really saw an amazing person and the way that he approached me since day one is just the way a man is supposed to be from my perspective."
She added,
"It just really organically happened that way. I didn't expect anything to come from us working together. I didn't even know what to expect from going into the studio with him and then we began to meet each other and everything just began to flow. He is really cool—like he is my friend too. So I felt something really unique from the beginning and then it just organically went this way."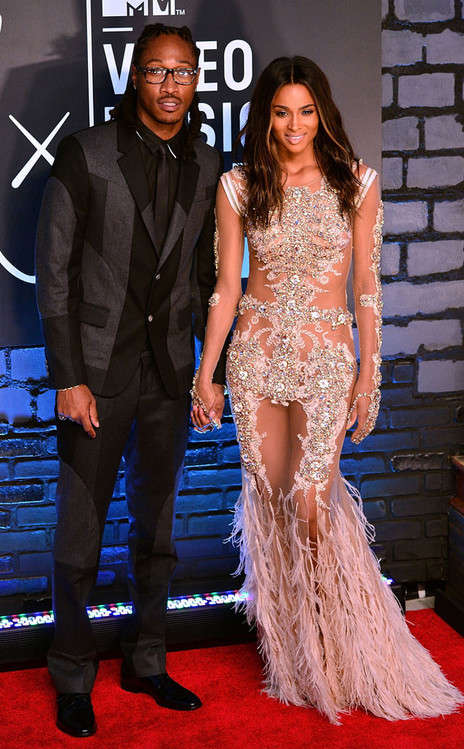 The couple was so much in love that they were head over heels. In 2013, the couple even tattooed on each other's hands. In October 2013, he gave her a pleasant surprise and proposed her with a 15-carat diamond ring and she was so happy to flaunt it. She tweeted on her birthday,
"Today Has 2 Be Like One Of The Sweetest Days Of My Life! #TheBestBirthdayEver. If I'm Dreaming I Don't Want To Wake Up..Aaaaaahhh!!!"
They were very happy and excited to spend their life together after they were engaged.
You may like to read TV3 presenter Ciara Doherty is pregnant! She breaks the news on air!
Pregnancy and Child With Future
In 2013, the news came that Ciara is pregnant with her first baby. It was Future's forth. On 19th May 2014, she gave birth to their son Future Zahir Wilburn. After the baby's arrival, their relationship started getting butter.
Soon they had fights and differences. There were rumors of Future cheating Ciara. The news of their separation and Future were the talk of the town and he replied to the rumors by putting a picture on his Instagram account with the caption,
"I Dnt respond to rumors I respond to money."
In December 2014, she removed the tattoo which they had made together which was the confirmation that they have separated. But Future denied the cheating allegations and said that he had called off the engagement before the rumors of cheating came in the news. Ciara then tweeted,
"Some Person Is So Dishonest and Ignorant That They Don't Deserve A Response. Furthermore, One's Main Focus Should Be On Being A Good Parent."
Also read Ciara explodes against her ex-Future. Says whenever she takes her son to visit his father, he is always busy and has missed 37% of his schedule
After Future, Ciara moved on
After her bitter breakup with her ex-Future, she has moved on. However, she said that being a mom was one of the best experiences she's had.
She met Russell Wilson, an American football quarterback and tied the knot on 6 July 2016. On 28 April 2017, they had a beautiful baby girl, Sienna Princess Wilson.
Short bio on Ciara
Ciara is an American R&B singer-songwriter and dancer. She is best known for her lithe dancer's body. Her single album, Goodies which was released in 2014 was a massive hit and was at the top position in US Billboard Hot 100 as well as four Grammy Awards nominations. Her other successful album was Ciara: The Evolution which was her next album after Goodies. More bio…