Ciara and her husband Russell Wilson welcomed their second child together; The couple revealed they have a baby girl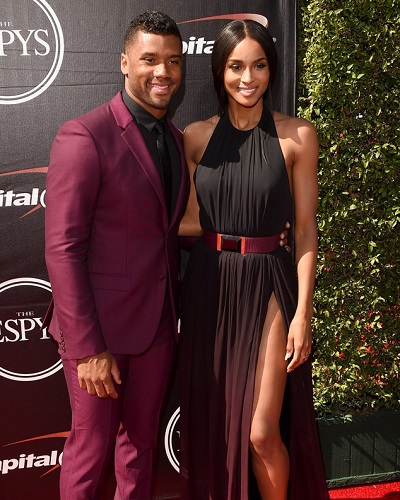 Happy news to be disclosed. A lovely couple of the town Ciara and Russell Wilson are now parents for the second time. The couple recently welcomed their second child as a baby girl.
The mom of a newly born revealed the news through the post on Instagram. No doubt the couple is enjoying their parenthood for the second time.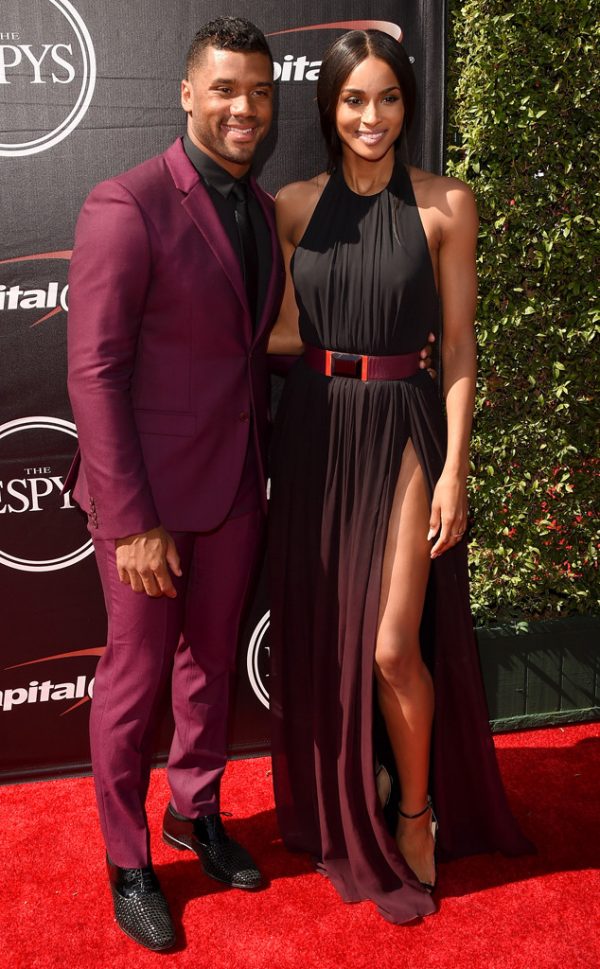 Ciara and Russell Wilson, proud parents of a baby girl
Obviously being a parent is the big happiness in the couple's life. Ciara and Russell have been blessed with this happiness for the second time. They recently welcomed their second child, a baby girl, Sienna Princess Wilson. Ciara posted a picture on Instagram and shared the good news with all her followers.
The picture holds a very beautiful line which says:
"Dear Sienna Princess Wilson, No matter how big the wave, we will always be your calm in the storm. We Love You. Love, Mommy & Daddy. 7:03 pm. 7lbs 13 oz. 4.28.2017. Photo By Daddy."
Ciara announced her pregnancy this October by posting a picture of her and her hubby touching her baby bump. She bound the lovely photo with the caption:
"On this special Birthday I received an abundance of love from friends and family.. and I'm excited to Finally share one of the Greatest Gifts of All that God could give…"
Relationship of Ciara and Russell Wilson
Ciara and Rusell Wilson have a very loving and sweet relationship with each other. The couple tied the knot on July 6 after the proposal of Russell in March 2016. Unlike other relationships, till their marriage, they stayed abstinent.
Ciara openly talked about why they waited to have sex until marriage with Cosmopolitan South Africa. She said:
"I really believe that when you focus on a friendship, you have the opportunity to build a strong foundation for a relationship — and once you know you're really great friends and you're what we call 'equally yoked,' where you share the same values or the same outlook on life, it kind of sets the tone,"
Furthermore, she added:
"Knowing that you'll always have the friendship and that you can always go back to it is very important, and very powerful."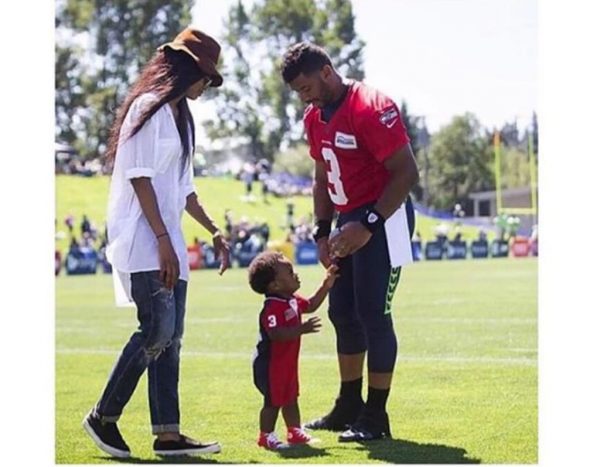 She also thanked and gave credit to her husband Wilson for sharing the views. Moreover, she said:
"I have to give credit to my husband for sharing those views. It's awesome how it all worked out. We women think with our hearts and with our minds.
You may like to read Ciara's Coed baby Shower celebrating with her Husband Russell Wilson including Full of Flower Crowns and it couldn't get any prettier!!
Followingly, she added:
"When we see a guy, we envision what he's like and whether this could be something special. Guys see us from an exterior point of view — that's something I learned along the way as a woman.… You shouldn't feel like you have to give your body away to get someone to like you."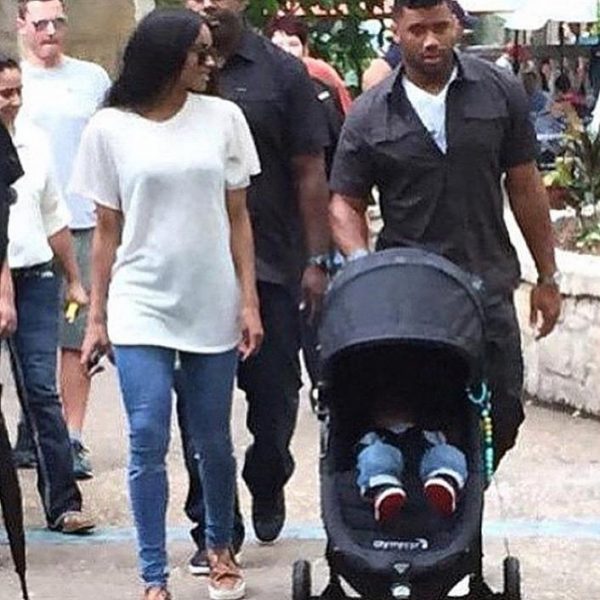 Not only Ciara but also Wilson is also not back in showing his love to his wife openly. When he appeared on Rock Church in July 2016, he said:
"She's everything you could ever want, honestly. Funny thing is, I told somebody that that's the girl I wanted to be with before I ever met her. I told somebody, 'I'm probably going to end up with Ciara.'"
Also, read The "Love Sex Magic" singer Ciara pregnant with her husband Rusell Wilson; Flaunts her baby bump in a stunning way
Short bio on Ciara
Ciara is an American R&B singer-songwriter and dancer best known for her lithe dancer's body and her 2014 hit single and album, 'Goodies'. See more bio…