Ciara's Co-ed baby Shower celebrating with her Husband Russell Wilson including Full of Flower Crowns and it couldn't get any prettier!!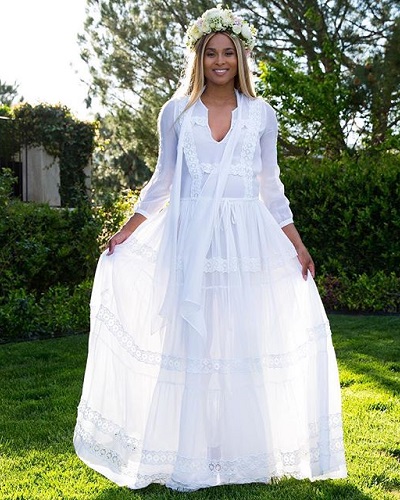 Everybody loves babies and even more exciting is the welcoming of the baby before birth, which is also termed a baby shower.
Ciara is expecting a baby and her baby shower is star-studded.
She and her husband, Russell Wilson planned for a co-ed baby shower.
---
The singer shared the pictures of the party via her Instagram.
Looking at the pictures it seems like they had a lot of fun!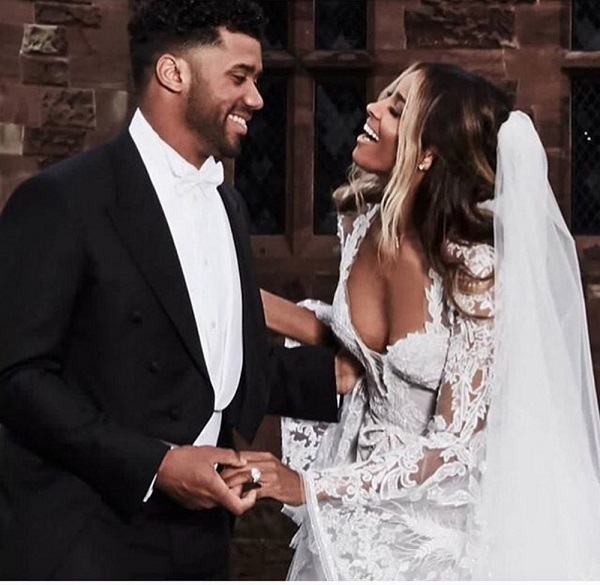 Update: Ciara and her husband's second baby, Sienna Princess Wilson was born in April 2017.
The couple welcomed their third child Win, Harrison Wilson, in July 2020.
Baby Shower
The couple Ciara and Russel are very excited to have their first baby. The husband and wife are spoiling their baby before s/he comes into this world.
The venue was a tent at a private home in Los Angeles. The tent was decorated so beautifully that it looked like a dream and the guests were family members and friends.
There was "dancing the night away" and the music was played by the one and only DJ Nabs, according to E! News. She was wearing a beautiful white cotton gown!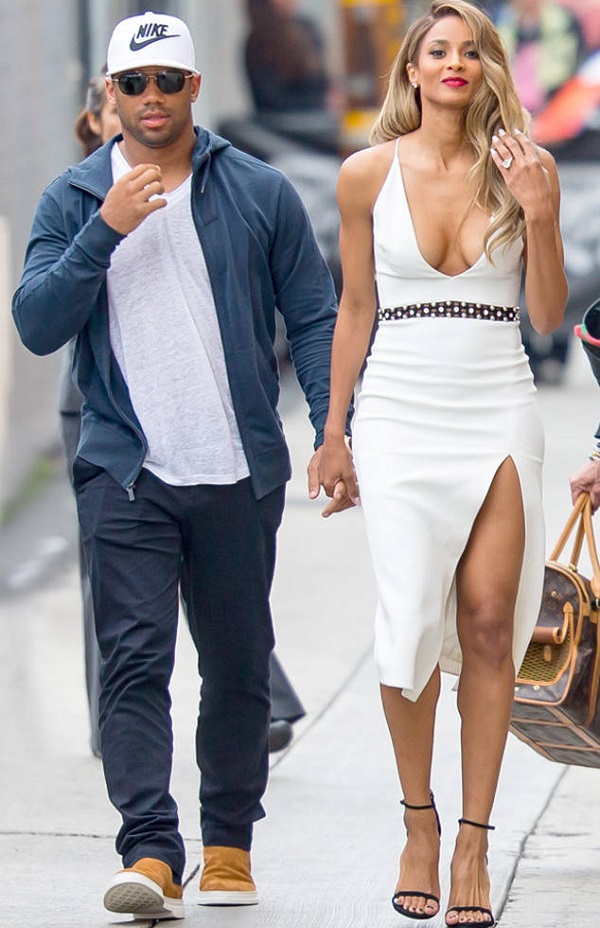 Inside the tent
The theme color of the tent was white and Inside the tent was,
"lit up by pretty string lights and big balloons that were adorned with gold and silver fringe. A dining area was formed in the shape of a square with balloons filling the space in the center and cute trinkets—like gold elephant statues, massive flower arrangements, candles, and books—covered the table giving it a very playful vibe."
Ciara looked like a fairy godmother as she had a flower tiara and wore a white gown. She shared a picture with her fans and followers with the caption,
"#BabyWilson Baby Shower. Loved My Flower Crown,❤️"
Another picture captioned,
"Truly Grateful For My Girls ❤️ ????????."
Happy about Sibling
Ciara has a baby who is two years old son named, Zahir with her ex-partner, Future who is a rapper. Zahir was also looking very happy at the baby shower. He was playing strolling in the grass with his mom and stepdad.
In an interview with Harper's Bazaar, Ciara shared that Future Jr. is excited to meet his new sibling. She said,
"He'll randomly pull my shirt up and be like, 'I want to see the baby. 'Hello, baby. How you doing, baby? I love you, baby. OK, talk to you later, baby. Bye, bye.' Then he'll kiss me on my belly and put my shirt back down."
You may like to read Is Lori Harvey engaged to rapper Future?
Baby's Arrival
Their much-awaited baby was born on 28 April 2017. The couple had a beautiful baby girl named, Sienna Princess Wilson. She looks just like her father, Russell Wilson.
We wish all the luck to this couple and their offspring.
Also read TV3 presenter Ciara Doherty is pregnant! She breaks the news on air!
Short Bio on Russell Wilson
Ciara is an American R&B singer-songwriter and dancer best known for her lithe dancer's body and her 2014 hit single and album, 'Goodies'. More bio…