Who is Cincinnati Bengals quarterback Joe Burrow's girlfriend? Know about Olivia Holzmacher, romantic lovelife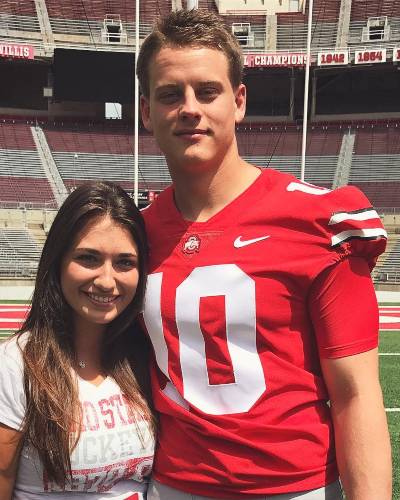 Joe is an American football quarterback for the Cincinnati Bengals of the NFL
He is presently in a romantic relationship with Olivia Holzmacher
Olivia Holzmacher presently works for Kroger
---
Joe Burrow, 25 is the young NFL star who has been selected first overall by the Bengals in the 2020 draft. In late January 2022, the Bengals quarterback's team win the AFC Championship against the Kansas City Chiefs.
He told to ESPN,
"I wouldn't call it surreal, I would say it's exciting. I think if you would have told me before the season that we'd be going to the Super Bowl, I probably would have called you crazy. Then, you know, we play the whole season and nothing surprises me now."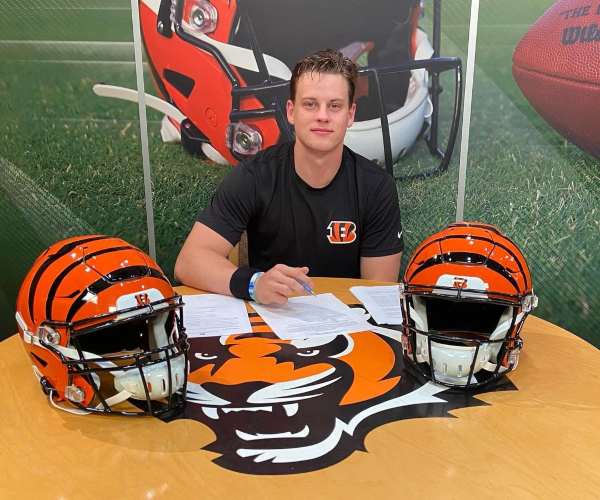 Joe has garnered an unexpected fan following after leading his underdog team to the Super Bowl for the first time since 1988. Among all of the fans, one fan has stayed by him throughout his rollercoaster journey i.e, his girlfriend Olivia Holzmacher.
Likewise other professional sportspeople in the NFL league, Joe has been keeping a low-key profile regarding his romantic relationship. Although his love life is also making headlines. Let's meet Cincinnati Bengals quarterback girlfriend.
Also read "Former footballer Chad Johnson's romantic relationship affairs, break ups, and the shortest married life"
Olivia Holzmacher: Joe Burrow's Girlfriend
Joe is currently in a romantic relationship with a girl named Olivia Holzmacher. Olivia was born to John Holzmacher (father) and Susan Holzmacher (mother).
She celebrates her birthdate on the 27 of April every year. According to her birthdate, she is 24 years old as of 2022. Born and raised in Mason, Ohio, the United States.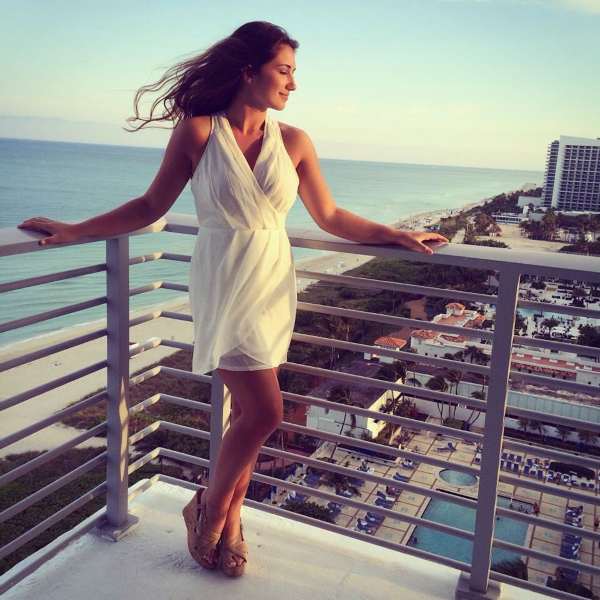 Talking about her academic qualification, she completed her schooling at Mason High School. She then enrolled at Ohio State University and majored in data analytics and social science in 2015. Similarly, she graduated with her respective degree in 2019.
She explained in her Linkedin bio,
"My love of statistics and analysis is the reason I chose my Data Analytics major; but I an much more then just number,"
Holzmacher is an avid pet lover. She owns a pet named, Beau. In December 2017, she introduce her Beau to the world via IG and captioned,
"Beau's first day home!"
Also read "Is Chad Johnson dating anyone at present? know about his failed marriage, children, net worth, biography"
What does Holzmacher do for a living?
According to her Linkedin profile, Holzmacher worked at the Lifetime Fitness Organization from 2013 to 2015 in Deerfield, Ohio while she was still a high school student.
During her college year, she worked as a health volunteer at the Bethesda North Hospital. She was also a proud member of the sorority Alpha Phi at the time.
Back in 2019, she joined The Kroger Company based in Cincinnati as a Senior Process Specialist and Analyst. She described her role on Linkedin that she "builds dashboards and visualizations for Kroger's e-commerce Pickup & Delivery services". In addition, she uses her data expertise to "provide insight into operational metrics and customer experiences."
Furthermore, she describes herself as "a critical thinker, problem-solver, detail-oriented, continual learner, organized, flexible, energetic, focused, and confident".
Joe Burrow & Olivia Holzmacher relationship timeline
Joe and Olivia first met at Ohio State University. In August 2017, Holzmacher first posted a photo together with him on her respective IG handle hinting at the start of their beautiful romantic relationship.
She also wrote a caption,
"10/10… 1 being the best,"
Holzmacher has been together with Joe since the start of his career journey. She has always been with a quarterback on his hard and easy time. She's never afraid to brag about his achievement to the world.
In 2019, she shared a beautiful picture of herself showed her smiling and applauding at a Louisiana State University game and captioned it,
"When you fangirl your own boyfriend,"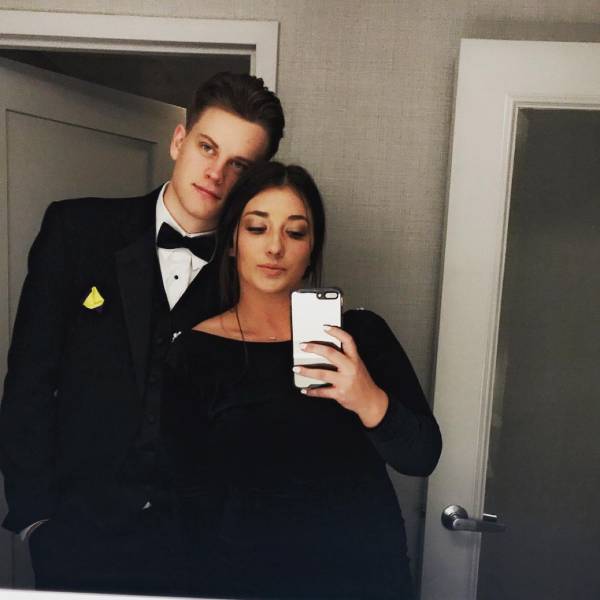 Also read "Engaged Couple Chad Ochocinco and Sharelle Rosado's 1st child together! Getting Married Anytime Soon?"
Similarly, she paid tribute on social media after Burrow was the first selection in the 2020 NFL draft. She wrote on Instagram,
"Tonight a new chapter stats for you! Thankful to be by your side joe and to be a part of the past three seasons. I've had the best experiences and met the best people along the way."
Burrow was chosen by the Bengals first overall in the 2020 NFL Draft and signed his rookie deal with $36.1 million for four years. Similarly, he was the first player to win the Heisman Trophy.
Following Burrow's win, Holzmacher posted a cute mirror selfie of herself and Joe and captioned it,
"The best weekend ever! I'm so proud of you".
She also cheered on Burrow as his team LSU Tigers defeated Clemson in the National Championship game. At that time, she posted to her IG story that "Stay focused 9".