Cindy Crawford Posing Topless on Beach with Husband Rande Gerber!! The Couple is Relationship as well as Body goals and Children Following their parents Footsteps!!!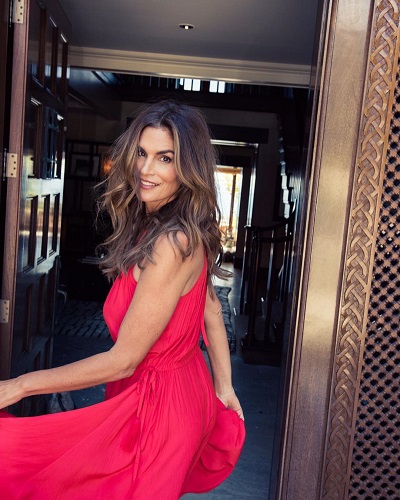 Cindy Crawford is still young and beautiful! She proved the fact that age is just a number but showed her perfect body on the beach and made jealous girls all around the world.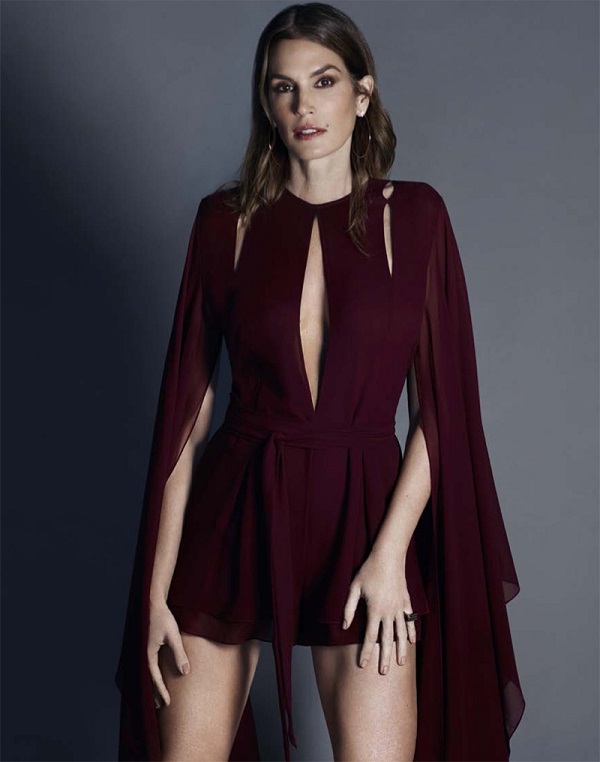 Cindy shared some of her topless photos on social media while she was visiting the beach with her husband, Rande Gerber.
Let's check out the story!
Cindy with topless photos
Cindy Crawford used her Instagram on Friday, April 7, to share a topless photo of herself on the beach while on vacation in St. Bart's with her husband, Rande Gerber.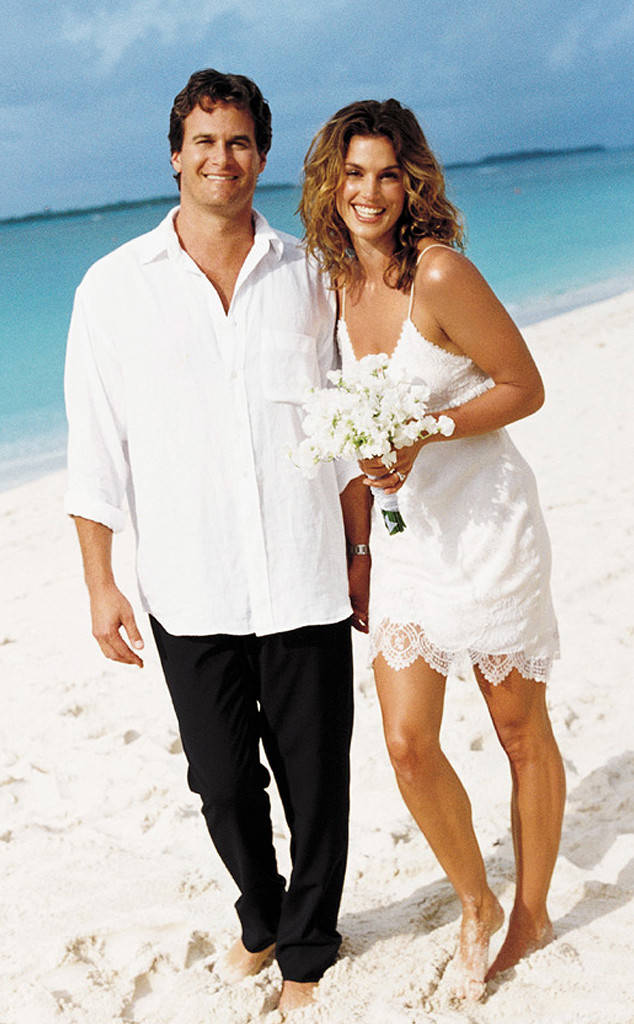 In the picture, we can see that the 51-year-old supermodel lays chest down in the sand with just a pair of Re/Done jeans on. She covers her breasts with her tanned arms but shows off a bit of sideboob as she gazes into the sun and relaxes by the ocean.
"Forever in Denim,"
she captioned the post, adding the hashtag #momjeans.
But no one was looking at the Vogue model's face as she let her side boob show with her chest down on the sand. This post comes after the mother-of-two showed off her bikini body while on vacation with her husband Rande Gerber as well as their two children Kaia and Presley in St Barts.
Several Instagram users commented on Crawford's post to praise her incredible figure.
"I definitely don't look like that in denim… stunning!" one fan wrote. Another added, "Mom jeans my a$$! @cindycrawford you're beautiful no matter what age."
A day earlier, the 5-foot-9 beauty had shared with her fans a sweet picture of herself and her businessman hubby, 54, sipping on wine while out to dinner. She gushed:
"Enjoying spring break with my honey!"
Couple Flaunting their Bodies
#Relationship — and body goals. Cindy Crawford and husband Rande Gerber showed off their toned beach bodies while on vacation in St. Bart's on Tuesday, April 4. During a 2016 interview with Living Healthy, Crawford revealed that she works hard for her fit body.
"I work out with a trainer three times a week when I'm home. I start off with 10 to 20 minutes of cardio on a treadmill or elliptical machine before she gets there so I'm warmed up, Then we use free weights and a lot of old-school moves likes lunges and squats. Lately, I've been doing stair intervals as well to keep my heart rate up throughout my workout. We end with abs on a mat and a bit of stretching."
You may like to read Is American model Kaia Gerber dating actor Cole Sprouse?
About Children
The couple, who share 17-year-old son Presley and 15-year-old daughter Kaia, could be seen enjoying their tropical getaway. On Tuesday, April 4, they were spotted showing off their fit bodies as they splashed around in the water and also went for a walk on the beach.
The couple tied the knot in 1998 and are the parents of daughter Kaia, 15, and son Preston, 17, who took home the Emerging Model award at the 2017 Fashion Los Angeles Awards on Sunday.
Cindy and Rande's children are following in their parents' footsteps, each becoming models in their own right. Presley was honored for being an emerging talent in the industry at the Daily Front Row Los Angeles Fashion Awards. Daughter Maia has already appeared in a Marc Jacobs campaign for the brand's Daisy perfume.
Also read Fans and social media users react to makeup-free selfies of Cindy Crawford!
Short Bio on Cindy Crawford
Cindy Crawford is an American model and actress. Her years of success in modeling made her an international celebrity that has led to roles in television and film, and to work as a spokesperson. In 1995, Forbes magazine named her the highest-paid model on the planet.
Crawford is one of the original five "Supermodels". She was named No. 3 on VH1's 40 Hottest Hotties of the 90s and was named one of the "100 Hottest Women of All-Time" by Men's Health. Crawford is known for her trademark mole just above her lip and has appeared on hundreds of magazine covers throughout her career. More bio…