Who is Cindy Deangelis Grossman? All about her early life, father, failed marriage with Herschel Walker, net worth, biography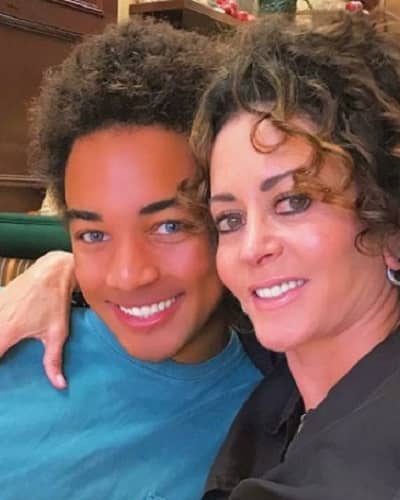 Cindy Deangelis Grossman is a businesswoman who is known for being the ex-wife of former football player Herschel Walker.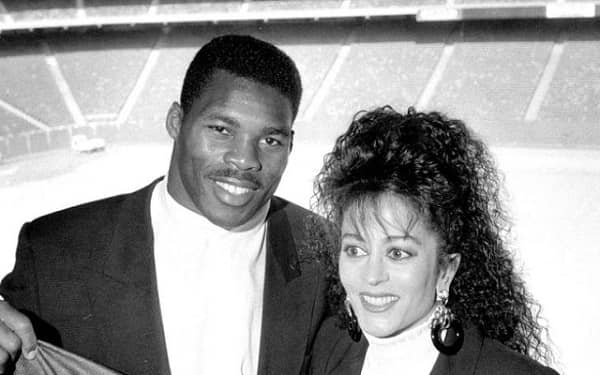 Failed marriage with Herschel Walker
Cindy Deangelis married Herschel Walker in a private ceremony in March 1983. They first met each other when they were both treating their track injuries in a training room in Georgia. They are college sweethearts. Cindy revealed,
"I remember how he acted when we met. I thought he was really weird. He had never dated a girl in his life. They`d ask him out, and he wouldn`t go. And he`d never asked anyone out himself.
Herschel's sister was the one to introduce them. He popped up the question after a few years of dating. In 1999, they welcomed a son named Christian. Herschel was diagnosed with a mental illness called dissociative identity disorder. Cindy was unknown about what was going with her husband of 16 years. She said,
"Well, now it makes perfect sense, because each personality has a different interest. This one has an interest in ballet, this one has an interest in the Marines, this one had an interest [in the] FBI, this one had an interest in sports. It's hard to explain, but even his physical countenance would change. … There was also a very sweet, lovable,"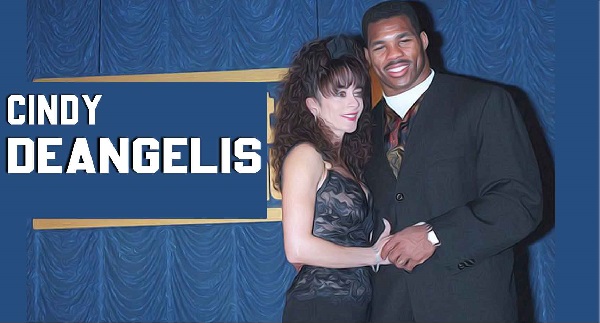 Their marriage fell apart almost after 19 years of their marriage and they divorced in the year 2002.
How much is the net worth of Cindy Deangelis Grossman?
Cindy Deangelis Grossman has an estimated net worth of $1 million. Her ex-husband Herschel Walker has a net worth of $12 million.
He has signed a $5 million contract with Dallas Cowboys in the year 1986. Similarly, his salary was reported to be $1 million a year plus a $1.5 million signing bonus. In 1995, he was offered $4.8 million by New York Giants.
In 2015, he kept his house for sale on the market. He put the  10,000-square-foot, custom-built home in the luxury gated community of Cottonwood Valley for $3.25 million. The house features four bedrooms, four full and four half bathrooms.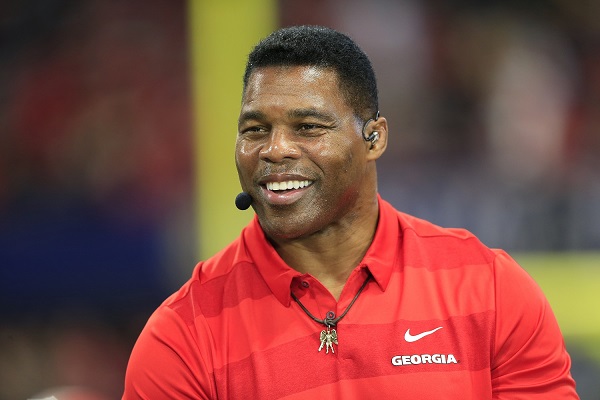 Likewise, Herschel won the 3rd season of Rachael vs. Guy: Celebrity Cook-Off which is a reality TV cooking show on the Food Network. He was also a contestant on the second season of Celebrity Apprentice. 
Walker owns a food service company but he was fired during the 8th episode for failing as Project Manager on a task to create a new meal for Schwan's LiveSmart frozen food line.
Also read Rachael Marcus's married life with actor Daniel Goddard
Early life of Cindy Deangelis Grossman
Cindy Deangelis Grossman was born in Georgia, Florida. She is the daughter of Thomas DeAngelis but the name of her mother is not known yet. Her father is a former New York City detective who hailed from Cocoa Beach. Her parents lived in Saddle River, New Jersey. Likewise, Cindy attended a college in Cocoa Beach, Florida from where she majored in business.
When she was in school, she was a member of the cheerleading squad and used to ran track.
Also read Who is Elaine Culotti of 'Undercover Billionaire'?
Short bio on Herschel Walker
Herschel Walker is a former American football player. He is also a player, bobsledder, sprinter, plus mixed martial artist.