Claire Forlani's acting talent, personal tragedy, her romances, and her realisations: Know it all here!
Claire Forlani's great start, her step back and her return
The British actress Claire Forlani had always loved acting. She had once said:
"The imaginary world has always been the most fun place for me to be, either in front of a movie screen or playing some fantasy game".
Her parents were quite liberal and open to her joining the Tinsel Town. Her father, Pier Luigi Forlani originally from Ferrara, Italy, was a manager with an events company.
He had to move to California for his business. This migration proved beneficial for young Claire since she would now get more acting opportunities in the USA.
She started getting great Hollywood offers and her career began to prosper. Claire Forlani was fortunate enough to bag roles in big budget movies and with famous actors of her time.
Even if some movies did not fare well at the box-office, roles of this beautiful and talented actress were always appreciated.
Claire Forlani's selection for the role of Brandi Svenning in the 1995 film 'Mallrats' was made after the scriptwriter and director Kevin Smith had unsuccessfully auditioned more than 600 actresses.
On seeing Claire, he was overwhelmed by her charm and innocence and had named her as 'an embodiment of not becoming independent American youth'.
It was only after he spoke to Claire did he realize that she was English and not American. Her role of Joan in the 1997 film 'The Last Time I committed suicide' was critically acclaimed.
In 1998, she bagged the lead role of Susan Parrish opposite Brad Pitt in the fantasy romance film 'Meet Joe Black'. Though the film received a lot of criticism, her acting was not targeted.
She had creative differences with her director Stephen Sommers during the shoot of 'Deep rising'. She was bold and confident enough to walk out of the movie after filming it for three days. It was a smart move since the film did not do well at the box-office.
At the peak of Claire Forlani's career, her mother Barbara Dickinson took ill. She was diagnosed with terminal lung cancer and Claire Forlani decided to take time off to be with her ailing mother.
She also learned during these nursing years that her mother possessed great acting and singing skills and was quite theatrical.
This 'beauty with talent' feels that possibly her acting talents she has inherited from her mother. During these years, she took up small acting assignments and was not much noticed.
After a hiatus of 3-4 years, in 2003, Claire Forlani returned with a bang. Her two movies 'Boys and Girls' and 'Anti-rust' were released in the same year.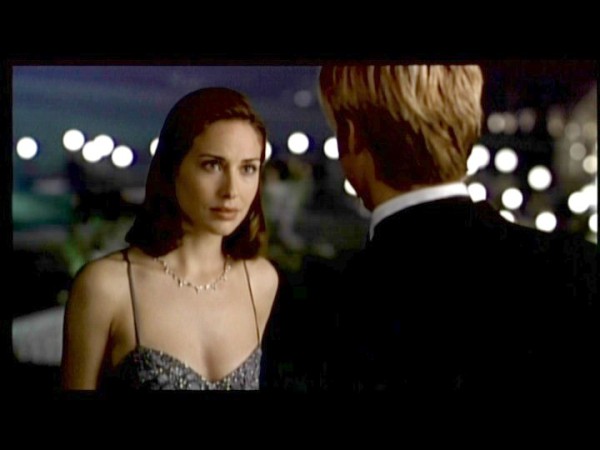 Claire Forlani's constant news presence, her reported link-ups, and her wedding
Claire Forlani got fame in Hollywood but with this fame came a lot of drawbacks and pain. She was rumored to be in a relationship with actor, producer, and screenwriter John Cusack.
But they soon separated. Claire Forlani was photographed often with her co-star Brad Pitt during their movie 'Meet Joe Black' release (1998).
This was also the time that Brad Pitt was in the phase of the break-up with his American girlfriend and actress and singer Gwyneth Paltrow. Claire had to bear the brunt of the accusation of this split. Claire was of course very upset.
In one of the interview later she had cleared the air of this false accusation:
"I don't read the papers very often.  At the time I wasn't aware what people were saying. But it wasn't true." 
She was said to be in romantic involvement with American film-maker, actor and comedian Ben Stiller (1999). Neither confirmation nor denial came forth from both parties.
She was also rumored to be with Scottish actor Douglas Henshall, with co-actor Benicio Del Toro (1995-1996), with American actor-model Dylan Bruno (1998-1999), and with Canadian actor, musician, and producer Keanu Reeves (2004).
There were many other celebrities with whom Claire Forlani was linked-up with. She later had said that she believes that men are seemingly intimidated by her. She started dating English actor and voice artist Dougray Scott and in October 2006 they got engaged.
The marriage and banquet were held in Italy on 8th June 2007. On 27th December 2014, their son Milo Thomas Scott was born. Dougray Scott has a pair of twins, daughter Eden and son Gabriel Scott out of his previous marriage with English casting director Sarah Trevis.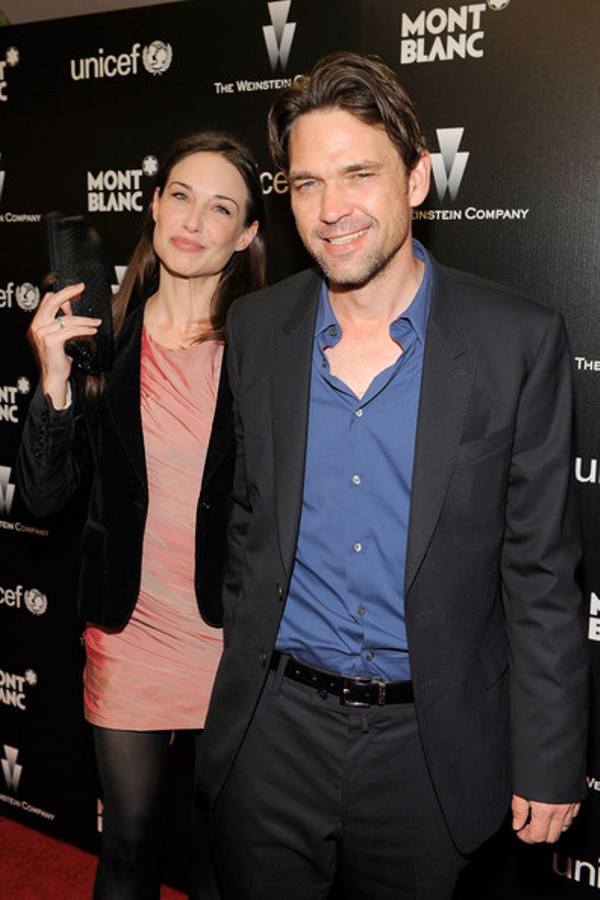 You may like to read Michele Fitzgerald and Dean Kowalski, former contestants of Survivor show are dating in real life!
Claire Forlani's maturity and realizations
Claire Forlani feels that though Hollywood is a great place to work, it has its weaknesses. It is insensitive and vulnerable to gossips and false accusations.
She feels that she was young and naïve and put to pressures. She feels that she could cope up due to the support of her parents, but not all are so lucky.
They tend to go astray and become victims of exploitation and addiction. She would like to give some tips and guidelines to those young people who aspire to come and make it big in this industry.
She had told one reporter once:
"I'm not a club person. I'm not a bar person. I'm not a socialite".
She prefers to spend her free time in walking, running, riding, reading or learning and playing guitar.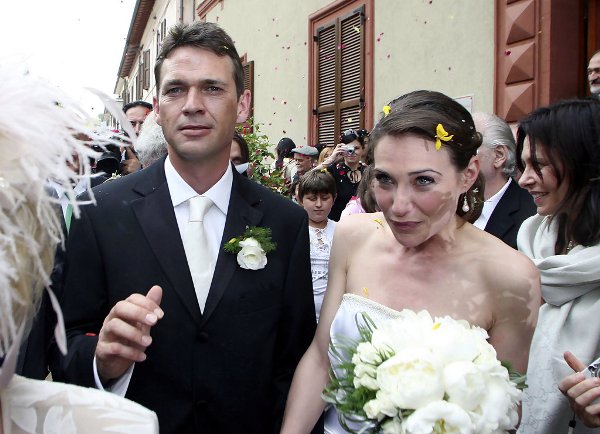 Also read Clarie Forlani is Married to Scotties Actor Dougray Scott for almost 10Years!! They are Still going Strong and Know about the Past Relationship of Clarie with dozens of Men!
Short bio on Claire Forlani
Claire Forlani is an English actress. She is known for her leading role in the movie "Mallrats" and "Basquiat" in 1996. She is widely known for his role in "Meet Joe Black" which is a fantasy romance film. Claire also worked in various TV series and film including Camelot. She had her recurring role in CSI: United StatesNY and NCIS: Los Angeles. Her other popular movies were "Boys and Girls", "The Medallion" and "In the Name of the King".  More Bio…