Clare Crawley and Dale Moss Got Engaged; Glimpse Of Their Proposal And Their Plans To Get Married!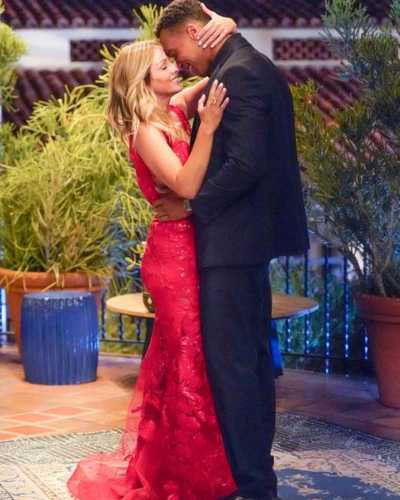 Clare Crawley has ended her journey in Bachelorette getting engaged. Though the ending of the show came early for their audience, Crawley found her love in Dale Moss.
With the lots of unconventional journey of her in the ABC's dating franchise, she had a happy ending to it. Here is a quick glimpse of their cute engagement proposal. Also, found out their plan for marriage.
Proposal for Clare and Dale
The reality star went on a romantic dinner with Moss. The two took a time to connect with each other and also talked about their experience of losing. After the dinner, Moss got candid about his feelings for Crawley right then. He started saying:
"When we met I felt love and, like, that's what I came here for. I'm falling in love with you through this process. I'm not afraid to say that at all. "
Moss further continued saying his heart is open for her and would lie to share his life with her. Moving on the show, the next shot was the next morning where they were cuddling and talking about their next step.
Furthermore, he talked about how grateful he is after finding Clare while proposing to her. Moss finally went down his one knee saying:
"I want to make you happy each and every day so with that being said, Clare, will you marry me?"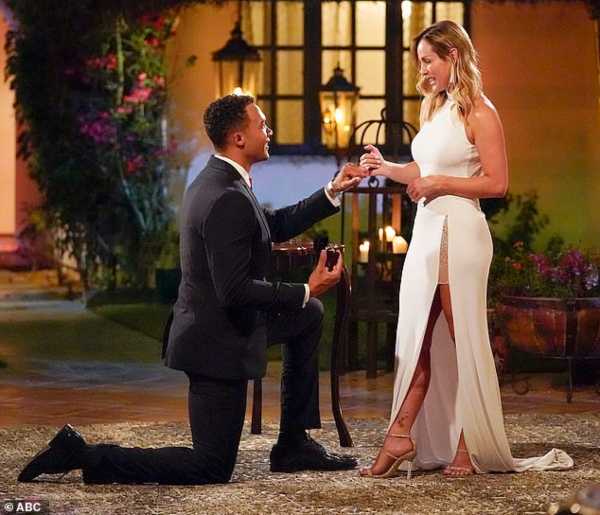 After a 'Yes' Clare gave her final rose to the man she will soon walk down the aisle with. With all the people toasting for the newly engaged couple, Moss said to the camera:
"It's wild, right, that we're here right now, but when you know you know. This is how it was supposed to happen at the beginning. We saw this coming a long time ago."
A per the source, Tayshia Adams replaced her on The Bachelorette. You will be soon being with Adams on her journey of finding her potential match.
Clare Crawley ended the show early
Before Bachelorette, she was in the season of Juan Pablo in 2014. The former pair broke up at the end of the show after Juan chose Nikki Ferrell. The two also had social media feud in the past. 
The ABC's hit Bachelorette season 16 was unique in its own way. There was an unexpected twist this Thursday after the rose and cocktail party got canceled. Before the show was anywhere near to end, she was clear about her newly-turned fiance, Dale. On the show, the reality star stated: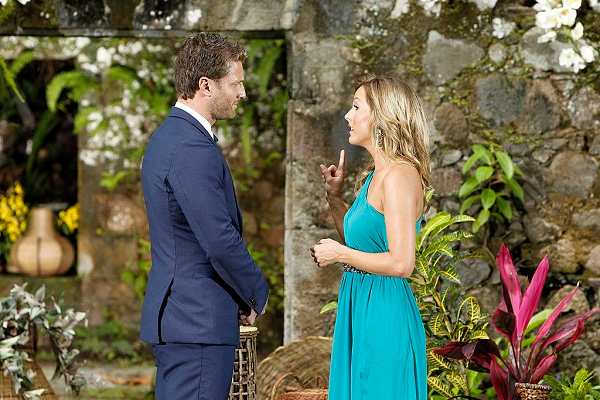 "I am so far in love with Dale. We have this connection where it feels like I've known him forever. It's that intangible chemistry that you just can't make up and you can't replace. "
Furthermore, she added it feels rare to feel this connected to the person in a short period of time. Moreover, in the show, she swore on her "dad's grave" saying they did not correspond before the show. After a while, they decided to end the cocktail and rose ceremony as they were already sure about them.
After she cut her journey short, there was a mixed reaction. Some blamed her for faking it while some were happy for her.
You may also read- Non-diamond engagement rings is the choice of most millennial girls!
More About Clare Crawley
Clare Crawley is a reality star and the runner up of season 18 of The Bachelors. She has also participated in the spins off of Bachelor In Paradise and The Bachelor of Winter Games. Similarly, she has also appeared as a contestant of Who Wants To Be A Millionaire. See more bio…
You may also read- Stainless Steel engagement rings; The rising trend, affordability, and fineness!