Clarie Forlani is Married to Scotties Actor Dougray Scott for almost 10Years!! They are Still going Strong and Know about the Past Relationship of Clarie with dozens of Men!!
Claire Forlani, an actress with a lot of experience and beauty has been settled down for a long time and the marriage is going strong despite having a lot of romance in her life. Let's find out the secret of a strong marriage!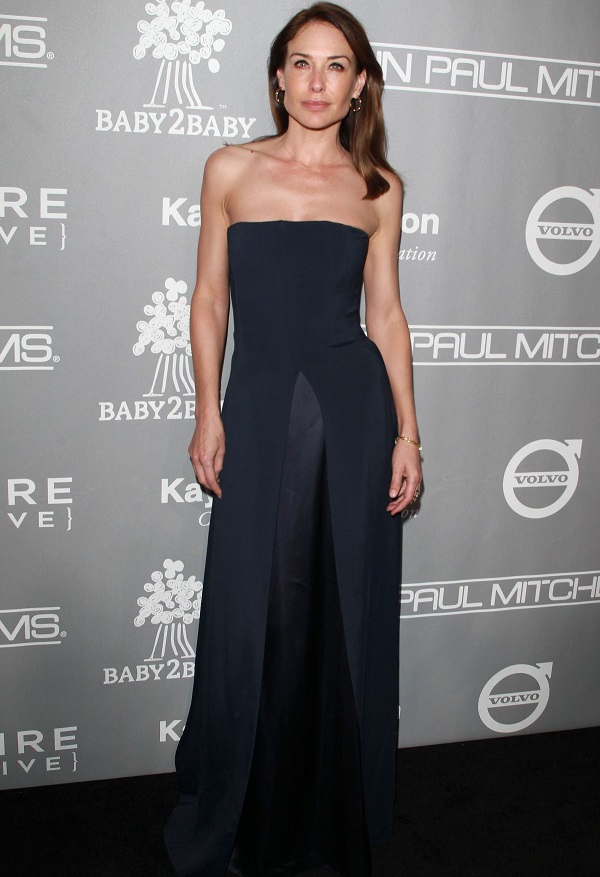 Claire Relationship Status
Claire Forlani is a very romantic lady. She has had many relationships. After moving to San Francisco she started her first relationship with Benicio Del Toro in 2005, which lasted for only one year.
In the year 1998, she was in a relationship with Dylan Bruno an American actor for a year. After that, she stayed single and focused herself on her career. In 2004 she dated Keanu Reeves.
Later in 2007 she found her soul mate and married who is a Scottish Actor named Dougray Scott on June 8, 2007. After their marriage, they spent quality time together and on December 27, 2014, Claire gave birth to a son Milo Thomas Scott.
Claire and Dougray Scott Marriage
The couple was married in the year 2007 and yet the knot has been getting tighter and tighter over the years. Desperate Housewives actor Dougray Scott and his actress wife Claire Forlani wed in a private civil ceremony in Italy on Friday, June 8. At the time,
"They're both very excited,"
a source says about the newlyweds.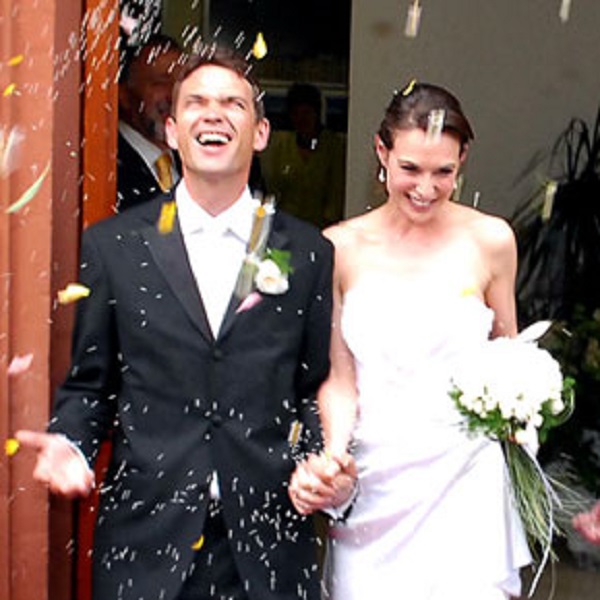 Forlani was wearing a custom-made strapless gown with a "classic, Old Hollywood feel" by designer Junko Yoshioka for Bonaparte-NY, says the source. She completed her look with a gorgeous crystal hairpin by Swarovski and Jimmy Choo heels.
The bride's father, Pierluigi, is of Italian descent and helped his daughter plan the festivities for more than 100 guests. He told Italian newspaper, Il Resto del Carlino, that, at the reception at the family's country home in Pievebovigliana,
"I will be the official cook of the event."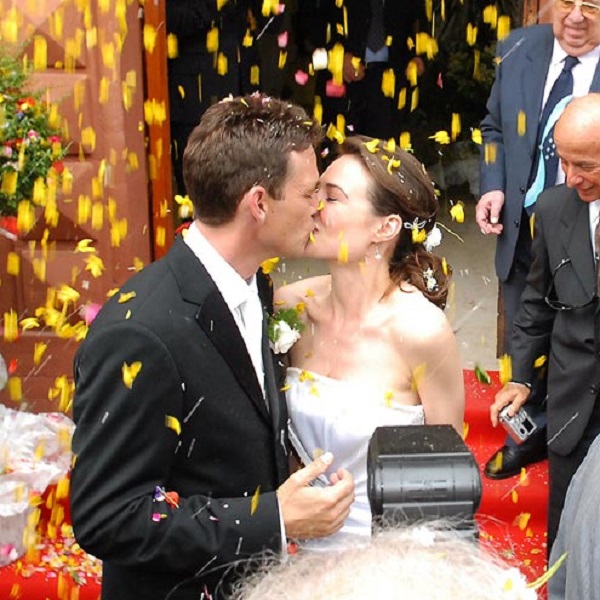 The couple had met a year and a half ago through a mutual friend. Dougray Scott, 53, had proposed to Forlani, 35, in Los Angeles in September. Scott, who had presented Forlani with a ring he designed, told PEOPLE.
"It was very romantic, I feel so lucky to have met her. She's an amazing actress and human being. I'm very happy."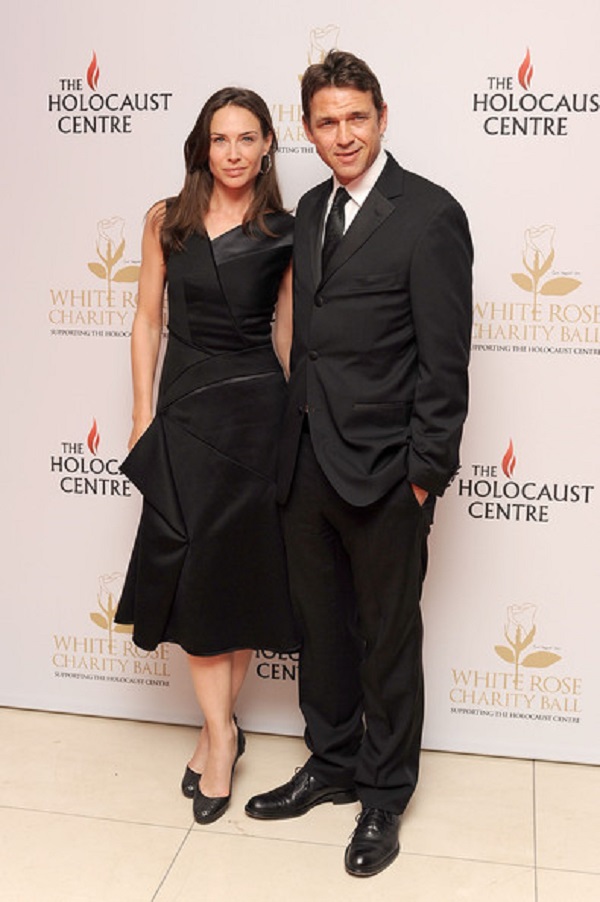 You may like to read:
Meghan King Edmonds pours her heart out on social media about her husband Jim Edmonds' extra-marital affair!
Fitness model Lauren Pisciotta; Her fitness, affair, journey and lifestyle
Claire Forlani's constant news presence, her reported link-ups, and her wedding
Claire Forlani gained fame in Hollywood but with this fame came a lot of drawbacks and pain. She was rumored to be in a relationship with actor, producer, and screenwriter John Cusack.
But they soon separated. Claire Forlani was photographed often with her co-star Brad Pitt during their movie 'Meet Joe Black' release (1998).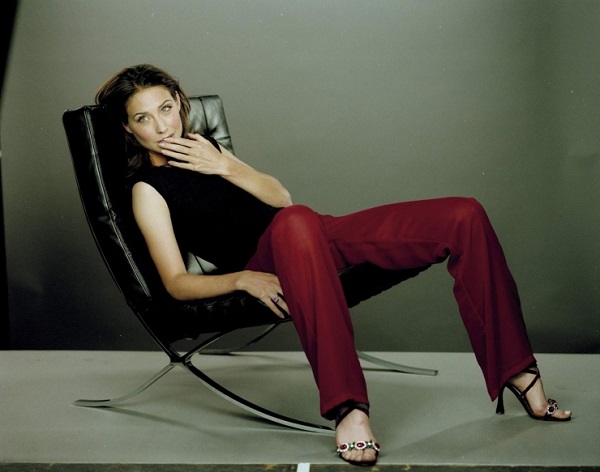 This was also the time that Brad Pitt was in the phase of the break-up with his American girlfriend and actress and singer Gwyneth Paltrow. Claire had to bear with the accusation of this split. Claire was of course very upset. In one of the interview later she had cleared the air of this false accusation:
"I don't read the papers very often.  At the time I wasn't aware what people were saying. But it wasn't true." 
She was said to be in romantic involvement with American film-maker, actor and comedian Ben Stiller (1999). Neither confirmation nor denial came forth from both parties. She was also rumored to be with Scottish actor Douglas Henshall, with co-actor Benicio Del Toro (1995-1996), with American actor-model Dylan Bruno (1998-1999), and with Canadian actor, musician, and producer Keanu Reeves (2004).
There were many other celebrities with whom Claire Forlani was linked-up with. She later had said that she believes that men are seemingly intimidated by her.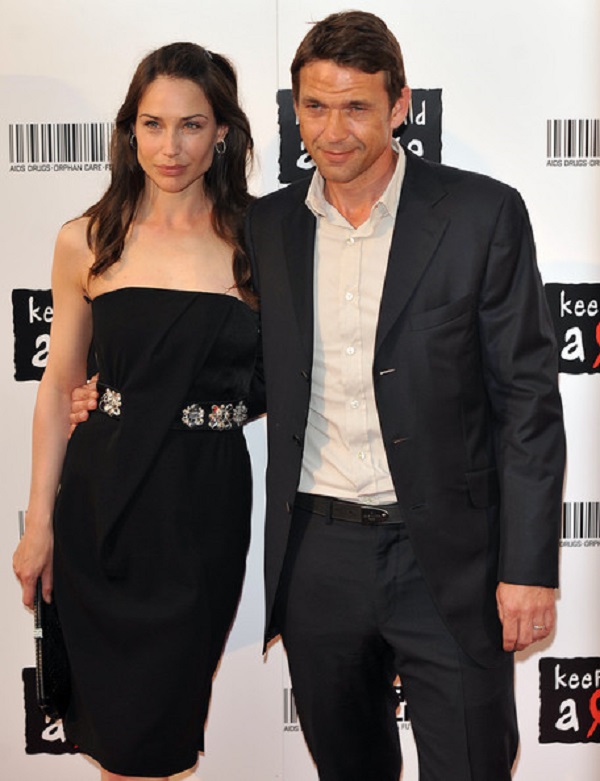 She was in a relationship with an English actor and voice artist Dougray Scott and in October 2006 they engaged. The marriage and banquet were held in Italy on 8th June 2007. On 27th December 2014, their son Milo Thomas Scott was born.
Dougray Scott has a pair of twins, daughter Eden and son Gabriel Scott from his previous marriage with English casting director Sarah Trevis.
Short Bio on Claire Forlani:
Claire Forlani is an English actress. She is famous for her leading role in the movie "Mallrats" and "Basquiat" in 1996. She is prominent for her role in "Meet Joe Black" which is a fantasy romance film.
Claire also worked in various TV series and film including Camelot. She had her recurring role in CSI: United StatesNY and NCIS: Los Angeles. Her other popular movies were "Boys and Girls", "The Medallion" and "In the Name of the King" – See more bio at…