Most classic-romantic songs to dedicate your lover on Valentine's Day 2022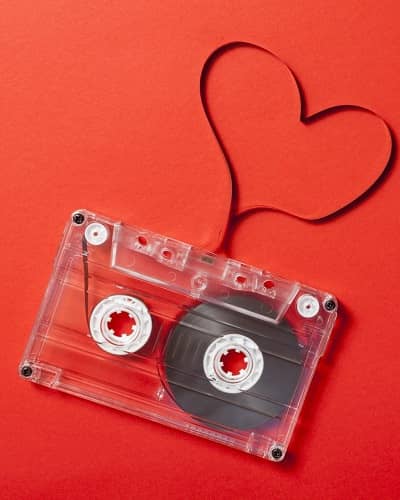 If you are in a relationship or want to get into one, then it is a must that you make aware of your feelings for your partner. Similarly, there are numerous ways to express your feelings.
Some might write poems, draw sketches, or even talk honestly about it. When your partner knows your genuine feelings, they might feel special and happy about the relationship. In today's context, there are several ways you can use to make someone feel special.
Moreover, Valentine's day is approaching, people are searching for creative or romantic ways to make their partner loved. Among all the ideas, dedicating a song is one of the classic ways to show your love to your partner.
Here are some of the romantic songs you can make your partner to listen and feel special. Some of the songs and their reason to listen are mentioned below:
I don't want to Miss a Thing -Aerosmith
The band 'Aerosmith' released a song titled "I don't want to miss a thing" in 1998. The song explains the feeling of being in love and knowing the importance of someone in life.
Imagine, you are in a long-distance relationship and you're meeting your partner after a long time. When you meet him/her, you can dedicate this song to express the emptiness and loneliness that you've felt all those time.
"I could stay lost in this moment forever
Every moment spent with you is a moment I treasure"
This line of the song makes your partner understand that you value their presence and adore all the time that you have spent together. Moreover, if your partner understood the depth of this song, they will know about your appreciation of their presence in your life.
Never stop -Safetysuit
In 2012, the band Safetysuit released a song titled "Never stop". Many people loved liked this song and the band released the same song in a wedding version. People started putting this song as a playback song for their weddings. If you are sure about your partner and willing to take the next step in your relationship, then you can dedicate this song. It will give hint that you are ready to be committed.
"I'll never stop holding your hand
I'll never stop opening your door
I'll never stop choosing you babe
I'll never get used to you"
This phrase shows that you will always support your partner. It gives a sense of choosing only one over everyone as well as a sense of commitment. You can ask for marriage dedicating this song to your love.
You are the Reason- Calum Scott
If you are heartbroken and missing your loved one then " You are the reason" is the perfect choice to dedicate the person you miss the most. The song was sung by Calum Scott and was released on Jan 5, 2018.
"And I'd climb every mountain
And swim every ocean
Just to be with you"
This phrase shows that no matter the situation or circumstances, you will stand right by your partner's side. Similarly, this song can be dedicated to the people you adore most in life.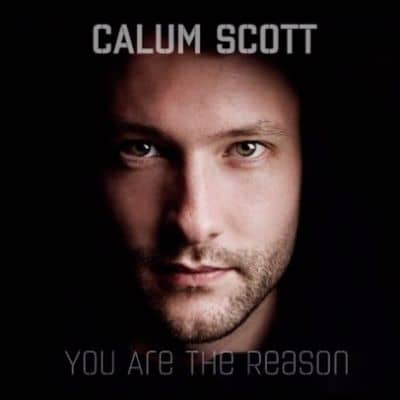 Vanilla Twilight-Owl City
Vanilla Twilight is a soothing and peaceful song released on Mar 22, 2010, by Owl City. The simplicity and meaningful lyrics of the song make the ideal choice for dedicating someone.
"The silence isn't so bad

'Til I look at my hands and feel sad

'Cause the spaces between my fingers

Are right where yours fit perfectly"
This phrase of the song shows the feeling of missing and wanting to be together.
One Thing Right-Marshmello & Kane Brown
'One Thing Right' is the song by Marshmello ft. Kane Brown was released on Jul 18, 2019. In the song, the singer describes how he had been chasing and choosing the wrong things. However, the song explains the existence of your partner is the right one. So, if you are having trouble in your private life, but you think you choose the right person as your partner then this song is suitable for you.
The phrase which describes such emotion is mentioned below;
"Running with the wrong crowd on the wrong nights
I've been wrong about a million times
But I got one thing right, you"
Your Song – Elton John
'Your song' is composed of a wonderful poem, spectacular text, and sublime music. Elton John was the singer and it was released on 26 October 1970. So many people liked it and they started mentioning their loved ones while listening to this song.
"My gift is my song

And this one's for you

And you can tell everybody

this is your song It may be quite simple"
but now that it's done" This line represents the sweet message to your mate. Likewise, the whole indicates your pure intention.
Heavenly- Cigarettes After Sex
Cigarettes After Sex is defined as one of the calming and romantic musical bands. Like numerous love songs, they released 'Heavenly' on Aug 28, 2019. Imagine you are chilling till late at night; gossiping, giggling, and sharing your thoughts with your partner. Then, you play this song and do a couple-dance in this song. This song makes your every moment special with its soothing and beautiful music.
"Because this is where I want to be
Where it's so sweet and heavenly"
This line emphasizes that you are satisfied with your relationship and willing to keep it forever.
It is common for Cigarettes After Sex to make romantically-catchy songs. Among all those love songs, Apocalypse is all time poetic and masterpiece song. It was uploaded on Mar 20, 2017, on Youtube. The song has become a favorite for those who were in love.
"You've been locked in there forever
And you just can't say goodbye"
This term in song reflects the meaning of wanting someone till eternity.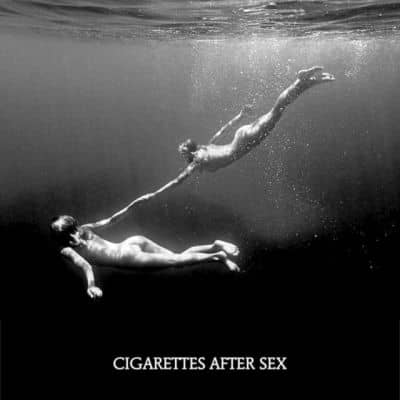 Say You Won't Let Go-James Arthur
"I wanna stay with you until we're grey and old
Just say you won't let go"
This stanza of James Arthur's 'Say You Won't Let Go' shows the intention of having a desire to spend life with someone special till death. If your partner truly understands the deep meaning of this song then they might also know your desire to live together. The song was released on Sep 9, 2016.
Perfect-Ed Sheeran
Ed Sheeran's 'Perfect' song was released on Nov 9, 2017. Imagine, you are in love with your childhood sweetheart and consider him/her as a soulmate. Moreover, if you went on a date and want to make them special then, dedicating 'Perfect' song is a perfect choice.
"I have faith in what I see
Now I know I have met an angel in person"
This verse of the song portrays the meaning of finding someone special. Similarly, the song gives nostalgic vibes.
More Than I Can Say – Leo Sayer
If your lover ever asked you to explain or show your quantity of love; you don't necessarily express it through any speech or activities. You can just dedicate a 'More Than I Can Say" song and make your partner aware of your feelings. It is a classic hit song which was sung by Leo Sayer. The song was released in 1980.
A few lines of this song are mentioned below:
"I love you more than I can say
I'll love you twice as much tomorrow
Oh love you more than I can say"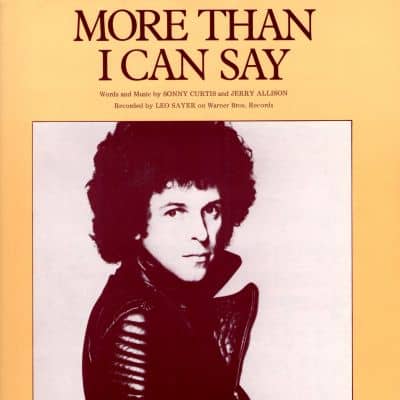 You may like to read Here's How 10 Hot Celebrity couples celebrated Valentine's Day 2021!
You're Still The One-Shania Twain
If your plan for Valentine's day is to go for a long ride with your date then listening to 'You're Still The One will be a fitting song. You can refer to the song as the emotions that you feel towards your partner.
"They said, "I bet they'll never make it"
But just look at us holding on
We're still together, still going strong"
This refrain of the song illustrates people's opinions won't matter about your love relationship. It shows that you are glad and ready to go against the world to build up your amour.
Earned It-The Weekend
Imagine, you are thinking of spicing up your Valentine's day, so you made plans for a night out with your date. You decorated your rooms with your spouse's favorite flowers and monuments. You had fine dine with some wine with your partner and both of you are ready to take the next step. You can play 'Earned it' as a background song to express your affection.
"You're always worth it (You're always worth it)
And you deserve it"
Your date will know that you have decided to keep him/her as your life partner and your respect towards the relationship. The song 'Earned it' was sung by The weekend and it was released on Jan 12, 2015.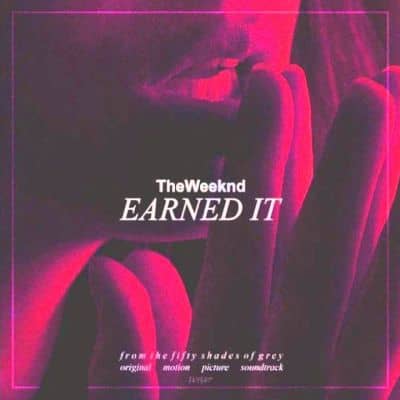 Be my Valentine – Tim McMorris
When you have a crush on someone and wanted to ask for Valentine then you can send the 'Be my Valentine' song while asking out for a date. The sweet and beautiful lyrics of the song might melt your crush's heart.
This song was sung by Tim McMorris and was released in 2015. Moreover, many people revealed they used certain parts of this song while asking out for Valentine. The part of the song is mentioned below:
"I will sing because your beautiful in all that you are
Like a clear night sky graced by a shooting bright star
So, won't you be my, won't you be my
Won't you be my sweet valentine"
Also read "Valentine's Propose Day" 7 Most Amusing Way To Propose To Your Partner To Make Him/Her Say 'YES!'