7 classy earrings for the workplace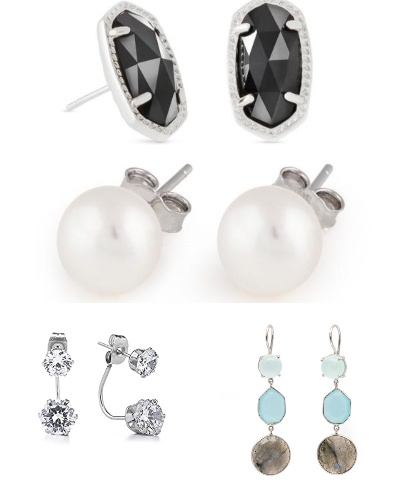 Finding a good pair of earrings for office wear for women is not an easy job. There are a variety of earrings available in the market. This amazing and beautiful jewelry helps you to enhance the beauty of your whole outfit. You have to choose an earring that is flexible and suit for formal wear.
If you want to wear earrings that are classy as well as a perfect suit in your workplace. Then, here we try to include 7 classy earrings for the workplace.
1. Stud Pearl Earrings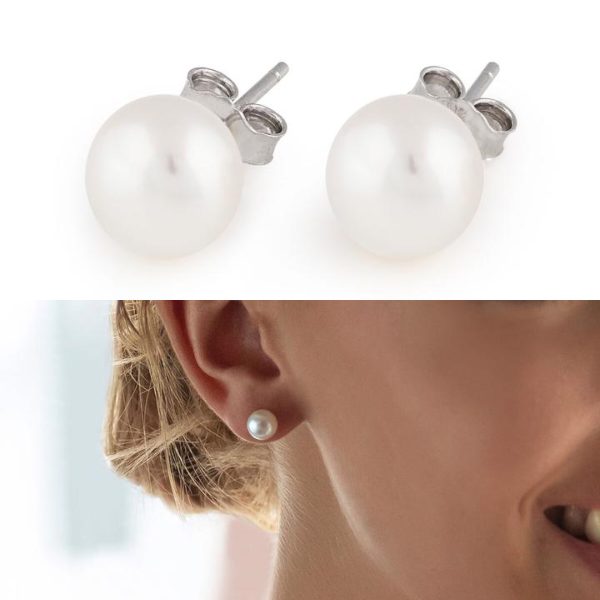 These elegant pearl earrings are the perfect pair of earrings for the office. They are comfortable while performing any task in the office. This simple Grace Pearl Stud Earrings' cost is $118.00.
2. Silver Labradorite Earrings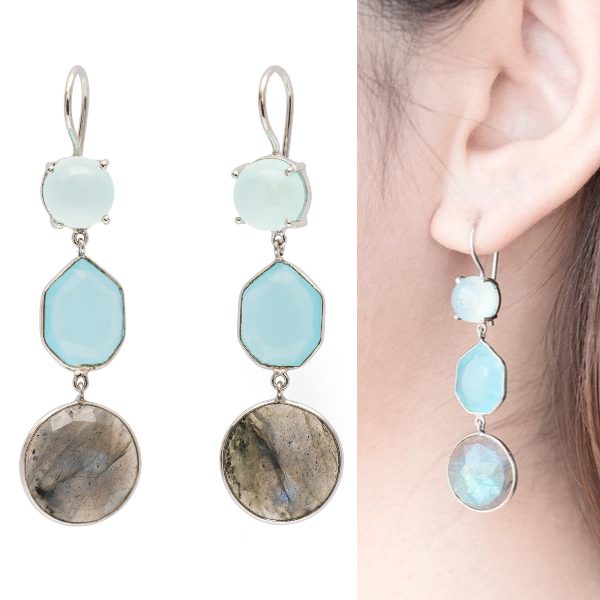 Women really like the design of these amazing silver Labradorite Earrings. It is a jewelry piece with a mix of different beautiful gemstones. These beautiful earrings cost is $53.88.
3. Sailor's Knot Drop Stud Earrings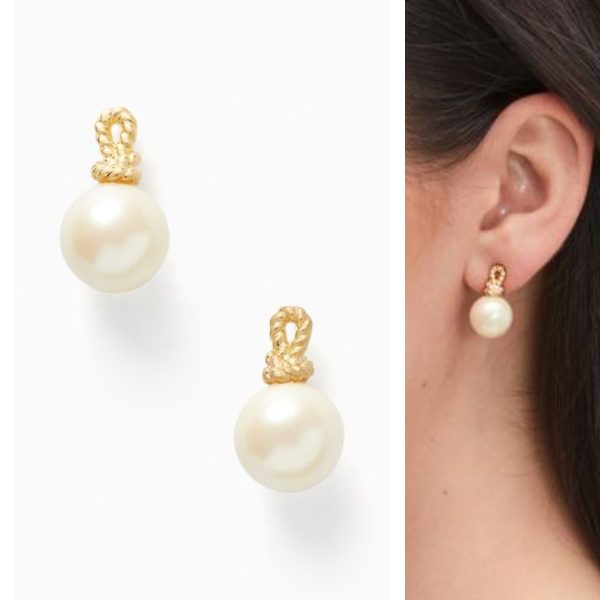 This stunning Sailor's knot Drop Stud Earrings is a creation of the American luxury fashion house, Kate Spade. Its texture or structure is perfectly fine to wear in the workplace. It is cost around $62.
4. Ellie Gold and Silver Stud Earrings in Ivory Pearl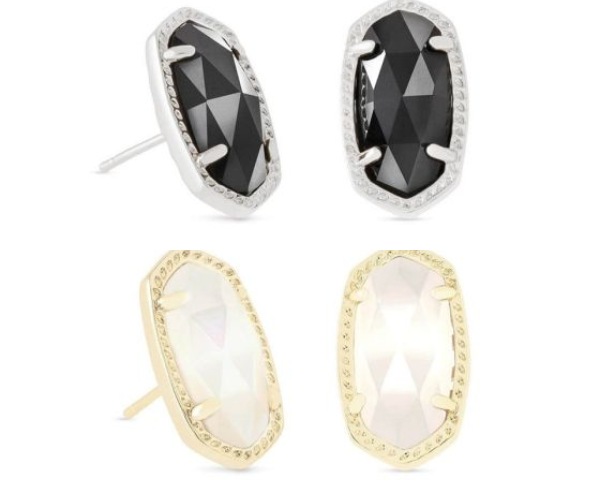 This classic style Gold and Silver stud Earrings are designed by the American fashion designer, Kendra Scott. These earrings can be worn every day and anywhere. They are cost around $50 – $60.
You may also read: 11 Latest Fashion Of Mango For Women
5. Twisted Stud Earrings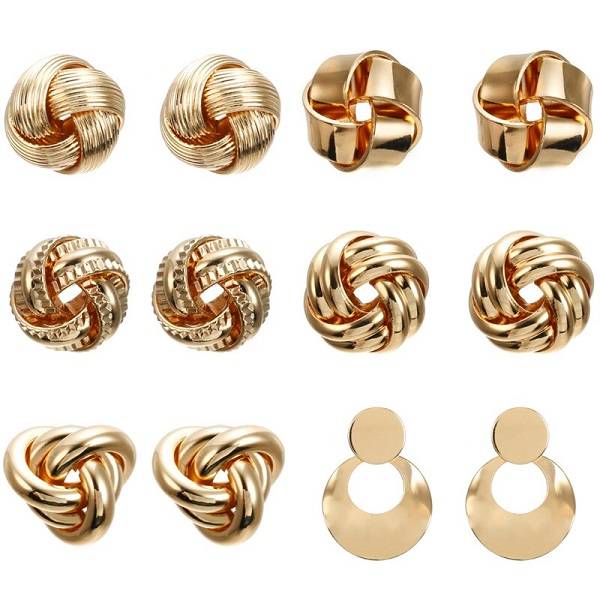 You can easily wear these tiny beautiful Twisted Stud Earrings in your workplace. You feel never bored while wearing these earrings. Because there are varieties of Twisted earrings to choose from. They are surprisingly cheaper than you think. You can easily buy at $0.16 – 1.30.
6. Crystal Earrings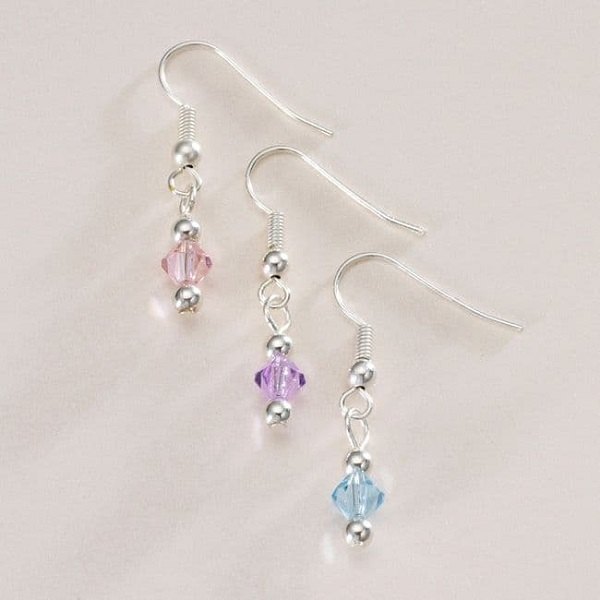 These sparkling Crystal Earrings are eye-catching and attractive. You can grab everyone's attention at your work by wearing this appealing crystal earring. You can also easily communicate with other co-workers. Its cost is $6.76.
7. Double Stud Earrings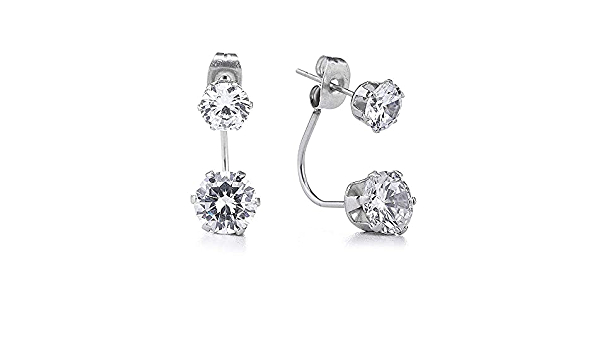 If your outfit needs perfect finishing. Then It is worth trying these pair of amazing Double Stud Earrings. This Brilliant CZ Double Stud Earrings market price is $60.
Also may also read: 9 Different Types Of Jeans For Ladies Which Are High In Fashion