Cliff Crooks from contestant of 'Top Chef' to his own show 'Chef Boot Camp'! Is he married?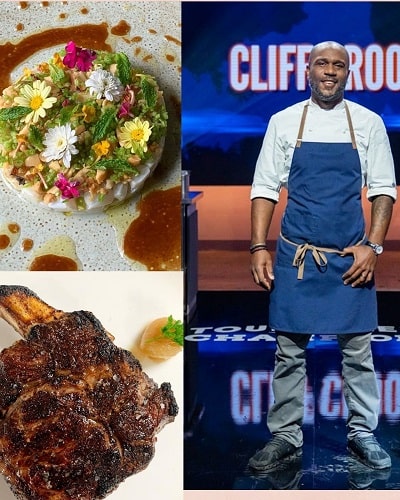 Cliff Crooks is an American chef who is known for being the contestant of the second season of the competition reality show Top Chef. He has appeared in shows like Tournament of Champions, Worst Cooks in America, Chopped Junior, Hell's Kitchen, and Top Chef.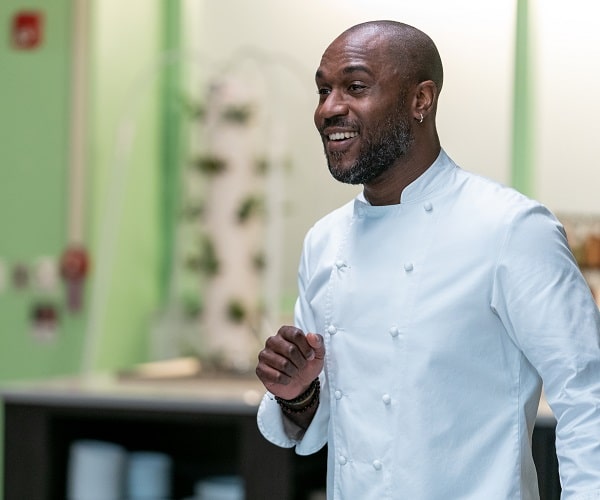 Cliff Crooks on Chef Boot Camp
Food Network has started a new show Chef Boot Camp with Cliff Crooks. Cliff leads the chefs arriving in his kitchen with redemption. Talking about the new show with FoodSided, Crooks said,
"I definitely agree with this statement. While chefs will always be "cooks" as a profession, cooking is solely about executing repetitive excellence on a daily basis. The single-minded focus of "can I outperform myself every day." Good cooks will be noticed in a kitchen and given more in-depth tasks with the hopes of continuing on the journey of becoming a chef."
For being a good chef, a person should listen to everyone when they speak as one cannot know everything. The other qualities of a chef as per Cliff are the ability to stay calm, wanting to know facts before judgment, willing to do the dirty work, ability to take criticism about their food, and open to corrections and opinions.
He added,
"A chef relies on their team to execute that dish on a week-to-week basis, from sourcing to preparation to plate. The drive in this case comes from watching the hard work of training and processing of information come to life on the plate and constantly checking the quality so it's exactly the same each time."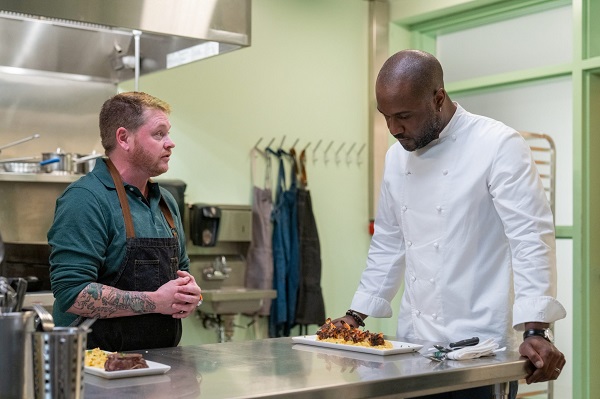 Likewise, a chef needs to fit into the culture of a restaurant. He hopes that the viewers would love the show as it presents a different level of talent, expertise, and ambition of the chefs.
Also read 5 must know facts about BBC MasterChef finalist Santosh Shah!
Who was Cliff Crooks inspired from?
Cliff Crooks was interested in cooking from a young age. He used to cook with his nana who was a fantastic cook. He always looked up to his nana for cooking and his curiosity for food started since then. When he was 15 years old, he started working as a busser and slowly worked his ways up.
He became a sous chef and finally an executive chef at some high-end New York City restaurant.
Cliff Crooks is married!
Cliff Crooks is happily married to his wife Karina Veiga. They seem to have married in the year 2019 and share pictures of his beautiful wife occasionally. They have a lovely condo together in Weehawken, New Jersey. The couple does not have any children yet as they are taking things slow.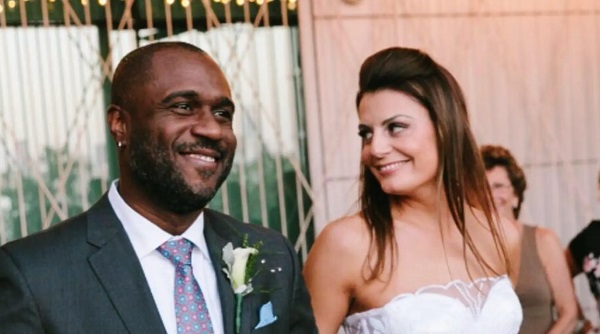 Also read Are Joanne Minardi and Rick Pitino still married? Know about their children grandchildren, net worth, biography