Up Close and personal with "Legendary Johnny Cash."
Johnny Cash, the famous and much-demanded musician of that era had lived the life he wanted. We know him for his outstanding songs but only a few know about his personal life. So let's just get with him..!!!
Johnny Cash's first love (old-school style)
Let's know about him closer, he first met his love Vivian Liberto at a roller skating rink in San Antonia and started dating just four months before he was deployed to Germany while he was in a military service serving the nation.
When he was long gone in the military service, the couple used to get in touch with each other through hundreds of love letters. They poured their feelings out in the letters which made their relationship bond stronger. (How romantic!!!)
After finishing his military service, he married Vivian on August 7, 1954, at St. Ann's Roman Catholic Church. The couple was blessed with four daughters, Rosanne, Kathy, Cindy, and Tara.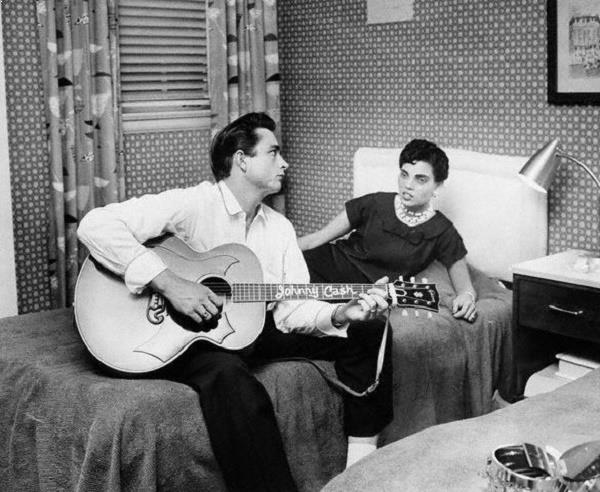 Consequences of addiction to alcohol, drugs, and women
When he rose to fame through his music, he got addicted to alcohol, drugs, and women which led his married life to be jeopardized. He was also in a relationship with Billie Jean Joans. With all these things going on in his life, his wife gave him a divorce in 1966. Vivian Liberto stated at that painful moment:
    "If I only could have traveled with him instead of being here raising four kids, things would have been different."
Then after he met June Carter whom he met on a tour. Cash, as well as Carter, became infatuated at their first sight and finally, after 13 years, Cash proposed her during a live performance in London, Ontario, Canada. The couple got into a married relationship on 1st March 1968 in Franklin, Kentucky.
They were happily in love and Carter had said,
    "The love that John and I share our love for Christ is one of the most precious gifts God could have given us."
to which Cash had replied with,
    "Maybe sometimes take each other for granted,"
Cash wrote,
    "But once in awhile, like today, I meditate on it and realize how lucky I am to share my life with the greatest woman I ever met. You still fascinate and inspire me. You influence me for the better. You're the object of my desire, the #1 Earthly reason for my existence. I love you very much".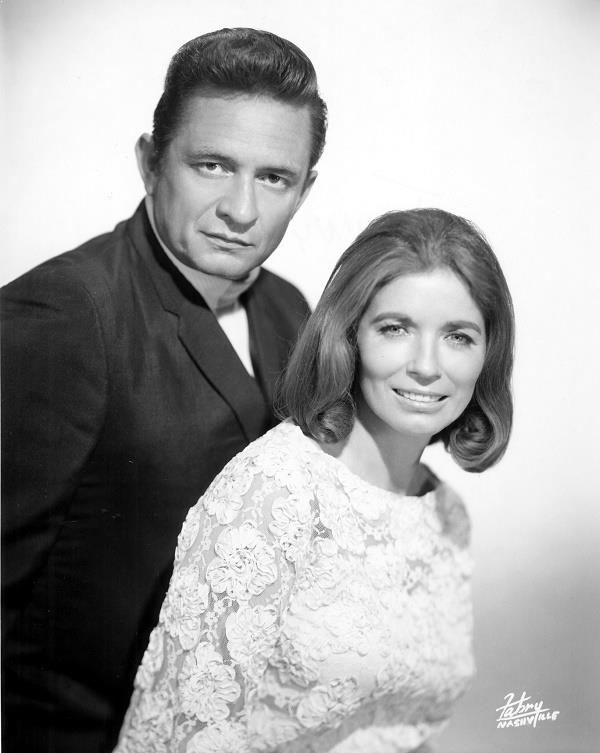 Carter knew all about his addictions but still, she loved him. She gave birth to their son John Carter Cash on 3rd March 1970. She helped him overcome his addiction using all measures like by hiding all his drugs and alcohol but couldn't fully succeed. She tried all her life and she left trying, only when she left the world. After the death of his beloved wife, Cash also passed away after four months due to diabetes mellitus at Baptist Hospital in Nashville on 12 September 2003.
Although he is long gone, dead gone, his music will always remain omnipresent in our heart and the entertainment field.
Short bio on Johnny Cash
Multi-talented Johnny Cash is an American singer, Songwriter, guitarist, actor, and author. He was one of the best-selling music artists of all time and has sold more than 90 million records worldwide. He is mostly known for the songs such as 'I walk the line', 'Folsom Prison Blues', 'Man in black', and 'Get Rhythm'. More bio…