CNN Anchor And His Rise To Success!! Cyril Vanier's Wife, Net-worth, And Much More
Cyril Vanier is an anchor of a CNN International. He serves at the network's global headquarters in Atlanta. Previously, he worked from France as an executive producer, anchor, and international correspondent.
During the 10 years of duration of his career, he has given the stories like terror attacks in Europe to conflicts in the Middle East. Moreover, he has also covered major international breaking news events. But more than that, what is the actual life of CNN Anchor Cyril behind the camera?
Let us know about his family personal life and his journey with CNN.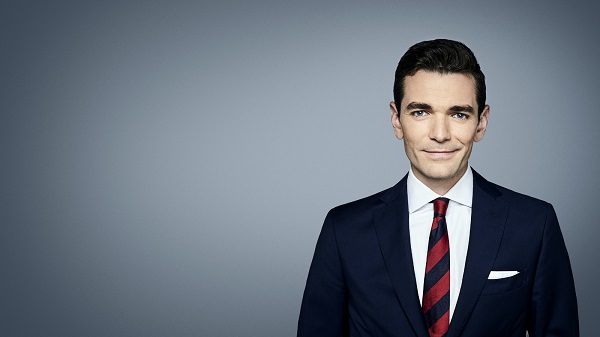 Cyril Vanier's CNN journey 
In 2016, Mike McCarthy, Senior Vice President and General Manager of CNN International announced that Cyril Vanier is joining CNN International as an Atlanta-based anchor. He anchors Europe morning editions of CNN Newsroom.
During his career, he has anchored the network's flagship shows. In addition, he has also reported on major breaking news stories across the Middle East and Africa Tunisia, Mali, Afghanistan. During his joining in CNN McCarthy welcomed him to the CN saying:
Amazing rescues and tragic losses in #TexasFlood #Texas #Houston #HoustonStrong #Flood #Beaumont @CyrilCNN reports https://t.co/wMpvhmz2Tq

— CNN Today (@cnntoday) August 31, 2017
"We're pleased to welcome Cyril to CNN International. His extensive field experience across Europe, Africa and the Middle East together with his versatility as a journalist will enhance our programming and network as a whole."
To the response of the warm welcome from McCarthy, Cyril replied:
"As a journalist I'm beyond thrilled to be joining CNN International. Their commitment to the highest standards in our industry is inspiring, and I look forward to connecting with CNN's viewers around the world."
You may like to read:
The career and personal life journey of Kristen Ledlow!
Lynda Kinkade has had good days, not only in her profession as a CNN anchor but also in personal life with a happy family
Life of Cyril Vanier behind the camera
Everyone is curious to know about the life of the public figures which is behind the camera. We see Cyril in the camera anchoring and covering much news. But today let's find out more about his personal life, relationship and much more.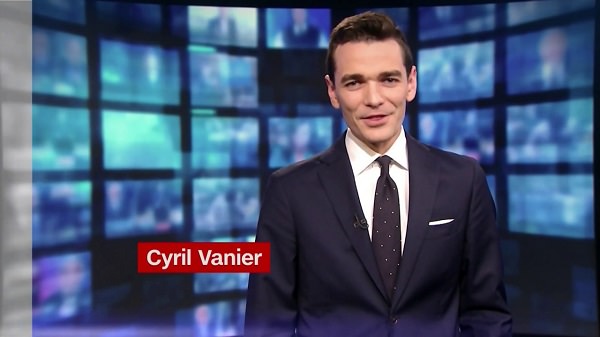 Cyril achieved his graduation from the University of Warwick with a Bachelor of Arts degree in Law & Business. Later on, he completed his  Master's degrees in Political Science and Journalism from the Institute of Political Science which is located in Paris.
The CNN anchor belongs to the two nationalities i.e. France, St. Kitts and Nevis. Furthermore, he can fluently speak French while he also speaks somehow Spanish.
Though his career is always in the limelight due to his fabulous job and talent, on the other hand, he has kept his love life very low key. Cyril has never openly talked about his love life and relationship status in the public.
He belongs to the list of the public figures who keep their personal life far from the limelight and media. Furthermore, Cyril is active in his social media where he updates about the things going on in his life.
As his career is going well, he may be focusing more on his career and work rather than the relationship. He has neither revealed his net worth in the media while his salary is speculated to be between $200k to $300k.
More About Cyril Vanier
Cyril Vanier is an anchor, journalist, and reporter who hails from America. He is best-known and recognized for formerly working as the executive producer, anchor and international correspondent in France 24 news channel. Currently, he is working as CNN International as an anchor-based in Atlanta headquarters. See more bio…