The co-stars of American actor William H Macy support him as his wife Felicity Huffman is sentenced in the college admissions scam!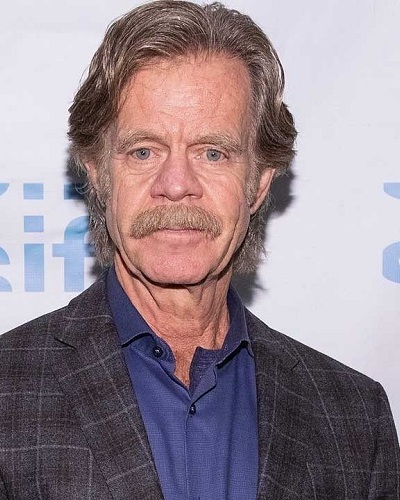 William H Macy is the husband of Felicity Huffman who was involved in the nationwide college admissions scam which made headlines lately.
Felicity has been sentenced to prison in this matter.
The co-stars of William all support the sad husband.
---
William H. Macy and his supportive 'Shameless' team
William's wife Felicity Huffman was involved in the college admissions scandal which made headlines this year. She was trialed in court and she has been sentenced to 14 days in prison in this case.
Her family is also affected by this scandal including her husband William. But it is learned that his co-stars and show members are highly supportive of William. Constance Zimmer, 49 told US Weekly:
"Everybody's incredibly supportive and professional and kind, and it's, like, the greatest group of people I've seen working together for 10 years, and they're all still friends,"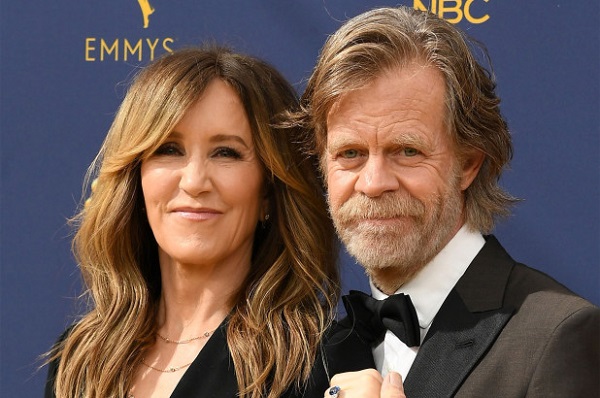 He was at the Kate Somerville Clinic's 15th anniversary on Melrose in West Hollywood, CA this Thursday 10 October 2019. Constance is due to appear in this season of the series and her role and storyline have been kept under wraps until now.
About Felicity Huffman and her legal case
Felicity, 56 had paid $ 15k to improve the SAT scores of her daughter Sophia, 19. When the college admissions scandal was unearthed, Felicity was also arrested this March and charged with a conspiracy to commit mail and honest services fraud.
She was trialed in court and the Judge sentenced her to 14 days in prison. Additionally, she has to pay a fine of $ 30k, and after release from prison serve a year under supervision. She also has to complete 250 hours of community service.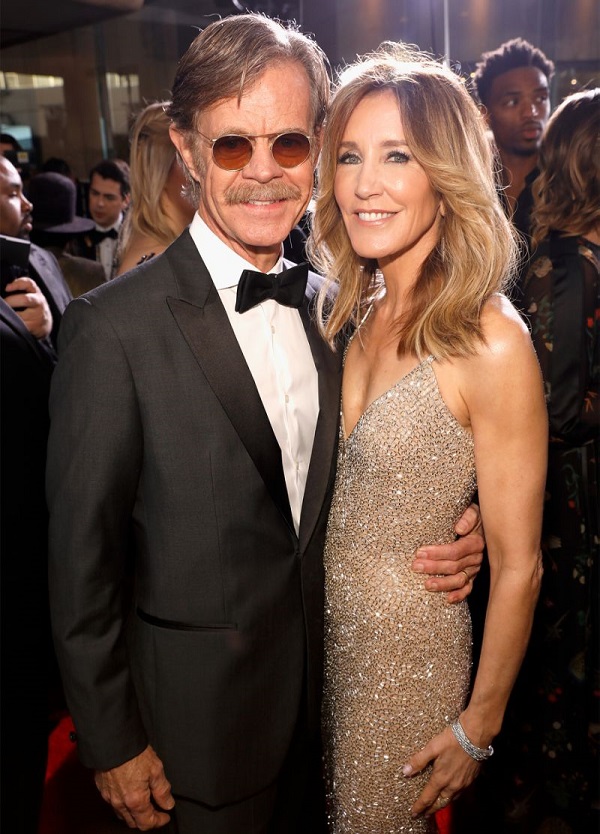 Felicity Huffman and her apology
After getting the sentence this September, Felicity felt bad for her family. She apologized to William and her daughter Sophia.
She also told sorry to the students who toil hard day and night to get into the college. Felicity also apologized to the parents of such hardworking and diligent students who sacrifice for their kids.
Before the presiding Judge awarded the sentence to Felicity, William also wrote a letter to the Judge on behalf of his wife Felicity. He wrote:
"Felicity worried about raising our girls in Hollywood with working actors for parents, so we decided to keep them as far away from our business as possible,"

"We rarely took them to any sort of Hollywood event and tried to avoid them being photographed by the press."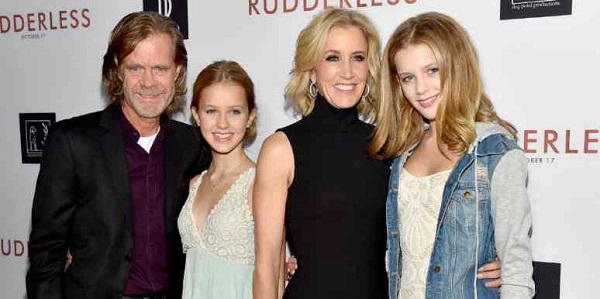 William also talked about the severe emotional impact that the scandal had on their two daughters, Sophia, 19, and Georgia, 17.
He added:
"[Sophia] still doesn't like to sleep alone and has nightmares from FBI agents waking her that morning with guns drawn,"
Georgia started crying after seeing her mother in handcuffs. Mentioning it, William said:
"After watching the six FBI agents put her handcuffed Mom into a car and drive her away, she cried."
He concluded the letter by praising his wife:
"If I may I'd like to tell you one more thing: every good thing in my life is because of Felicity Huffman,"
The couple is married since 1997.
Short Bio on William H Macy
William H. Macy is a famous American actor whose film career has been built mostly on his appearances in small, independent films, though he has also appeared in summer action films. More Bio…