Chanel Nicole Marrow rocks her comic print dress with mother Coco Austin!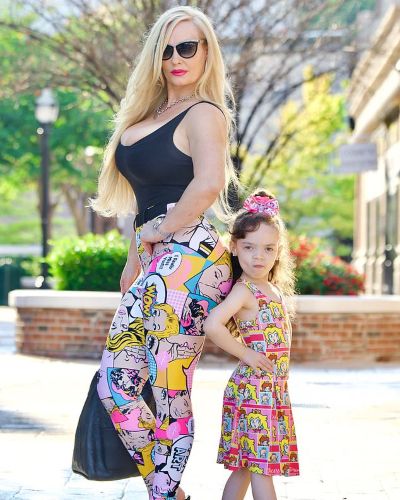 Chanel Nicole Marrow is the 5 years old daughter of Coco Austin and Ice-T
She is a fashion star like her mother Coco
Her mother was slammed for breastfeeding her for so long
---
Chanel Nicole Marrow is the 5 years old daughter of Coco Austin and Ice-T. The fashion-star duo Chanel and mother Coco were spotted in comic book strip-inspired ensembles while leaving a hair salon. The 5-year-old has been inspired by her mother as she looked fiercely down the lens while posing next to her mother.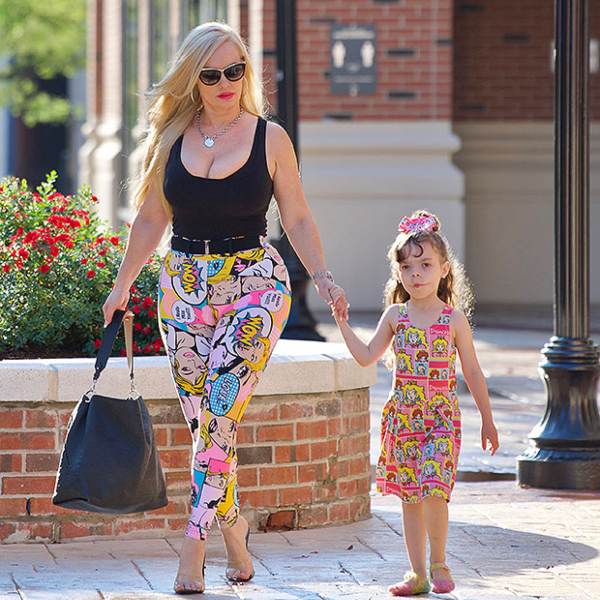 Chanel wore a sundress that was adorned with a cartoon Disney princess print. Her mother Coco went for a retro comic printed pair of leggings, which she paired with a scoop neck black tank top, a pair of towering black pumps, and dark sunglasses. For accessories, Chanel rocked her pair of sequined rainbow ballet flats, diamond earrings, and a bright bow in her hair.
The breastfeeding controversy of Chanel Nicole Marrow
Coco Austin and daughter Chanel Nicole Marrow faced backlash for still breastfeeding her daughter. Coco slammed back at the negative comments with her boob-jokes with husband Ice-T,
"Well, he loves the boobs too. He's got one side, she's got the other. She's going to be a boob freak. I'm [not] going to stop because I feel like it's a great bonding experience between her and I. She's my only child, it's not like I have a big family of kids, and so I'm savoring every moment with this child."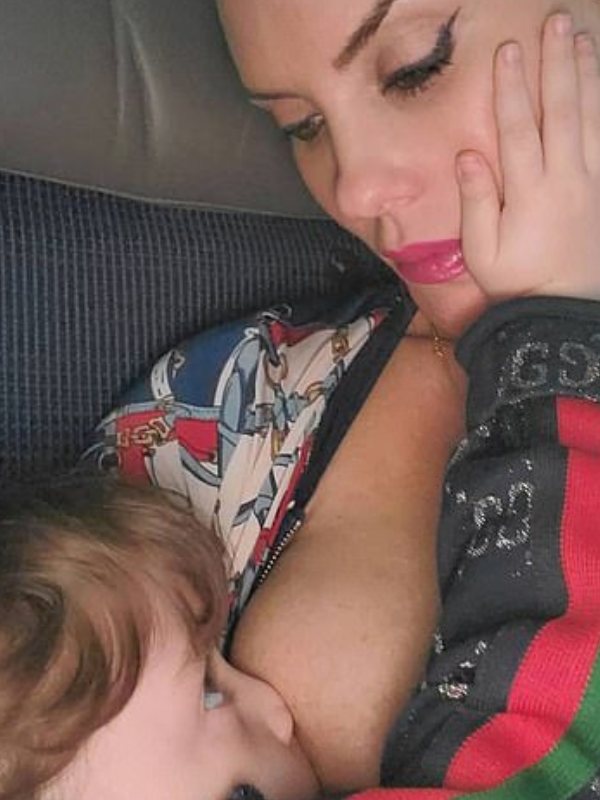 She added,
"I always thought I wasn't going to go on and on with this breastfeeding thing. I thought I would stop more like around one. Then I loved it too much, and I'm like, 'I feel like I'm wanted, like she wants me.' I think a lot of mothers would understand.".
Short bio on Coco Austin
California-born Coco Austin is a famous glamour model, actress, and dancer. She has multiple nicknames like Coco, Coco-T. Coco Marie, and so on. Her large uniquely shaped buttocks is one of her trademarks. In 1998, she won the "Miss Ujena" contest in Mexico. She has starred in many R-rated films. Contrary to such films, she has also appeared on family TV shows and TV series. Read more bio…