Cody Simpson Celebrates His Girlfriend Miley's Birthday. Here Are The Details Of Her Birthday With Her Beau
American singer Miley Cyrus stepped to her 27th year with her new beau Cody Simpson. She celebrated her low-key birthday with her boyfriend.
Miley's Birthday celebration!
With the rose gold birthday balloons, Miley blew the candles on a pink cake with Cody on her birthday. Cyrus and her older sister Brandi shared some of the photos and videos of the celebration.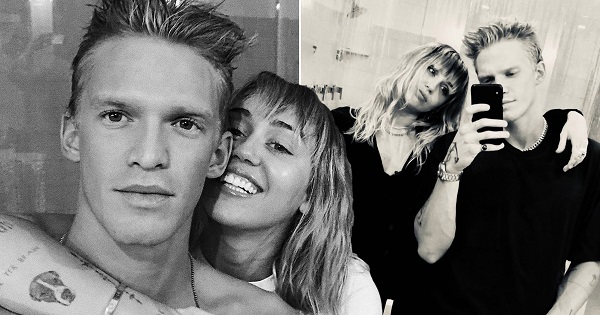 Cody shared stories on his Instagram where he called Miley, "b' day angel". After a while of posting the story, he also shared a video with her. He shared a black and white mirror selfie video with an adorable caption which says:
"Happy birthday baby. Thanks for being you."
Relationship of Miley Cyrus and Cody Simpson
The rumors about the relationship between Miley Cyrus and Cody Simpson started when a video came off the two kissings in a Los Angeles health food store.
Later on, Simpson confirmed all the rumors when he referred to the singer as his girlfriend in an interview.
Afterward, the couple started sharing photos of each other's and with each other continuously on social media.
During the talk with Australia's "The Project" show, he revealed that his mom loves her and also he had a crush on her from years. Furthermore, he also added: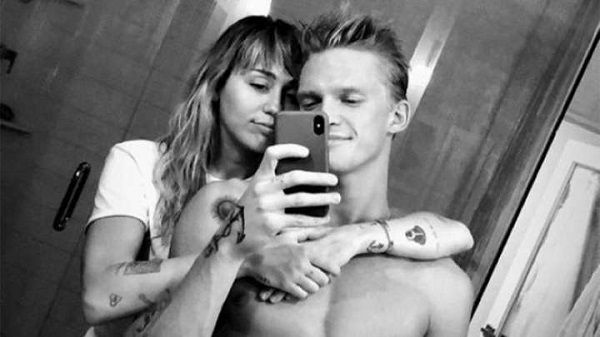 "I just always sort of had an affinity for her. … When she first came out on her first TV show, I just always had a crush on her. I told her that and it worked."
In between the news of their romance, another news of her husband of less than a year Liam Hemsworth filing divorce started flying around.
Also Read:- Too much in too less a time! Is Miley Cyrus romancing musician Cody Simpson?
Cody Simpson's mum also wished Miley
Cody Simpson's mother went to Instagram to wish the birthday girl. She shared a post on Sunday in Instagram writing:
"Happy Birthday Miley. Have a magical day and can't wait to be with you both very soon."
Cody's mom has already given her blessing to the young couple. She also once said that she has already warned the couple to take the things slowly. Furthermore, she also added: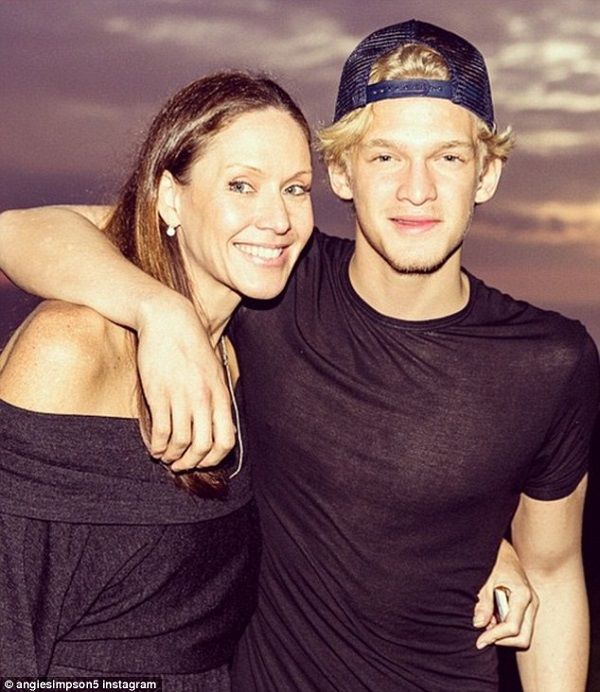 'They're like two peas in a pod. We were just on FaceTime [with] them this morning. They're in Nashville having a bit of a holiday…'   
The duo has been together since October. However, they just had announced their romantic relationship but they had been friends for years now.
You may also read:- Another Split up! celebrity couple Miley Cyrus and Liam Hemsworth quit their marriage?
More About Miley Cyrus
Miley Cyrus is a singer, songwriter, as well as an actress. Her real name is Miley Ray Cyrus and she belongs to American society. She had acted as the character Miley Stewart on the Disney Channel television series Hannah Montana in 2006. Along with her, her father had also starred on the series, which aired for four seasons until 2011. See more bio…
Source: USA Today, Daily Mail