Colbie Caillat and her new country Band Gone West for "A Capitol Fourth"! Who are the band members of Gone West?
The California singer Colbie Caillat has a new country band named Gone West and a new country single called "What Could've Been". Similarly, the band(Colbie Caillat, Justin Young, Jason Reeves, and Nelly Joy) made the biggest appearance so far. They performed on the PBS' annual Independence Day concert special A Capitol Fourth.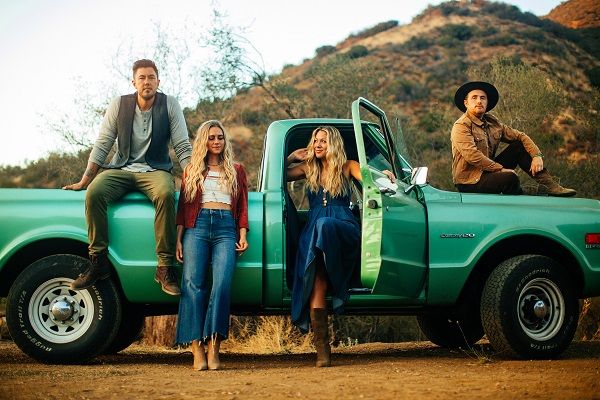 Similarly, Colbie said to the ABC Radio,
" I've done other things, like,  Christmas in Washington  and performed at the White House when  Bush was there and then a couple times with  Obama ,"
She added,
"But this, we're excited about, especially Nelly. She grew up in Virginia and so the  Capitol Fourth is something that she was just raised, like, right near…watching it. So she's extra excited."
Likewise, the Capital Fourth is just one of the several exciting things Gone West has lined up including headlining shows and a July 15 Live with Kelly & Ryan appearance to debut their new single.
Also read Country singer Miranda Lambert's police officer husband Brendan McLoughlin is on leave of absence from NYPD! What could be the reason for it?
Colbie Caillat reacts to the mass shooting
Many musicians performed in the Gilroy Garlic Festival. There was a mass shooting when musicians performed at the annual California festival. And the musicians shared their condolences and updated their fans to social media. In the Gilroy Garlic Festival on 28th July Saturday night, Colbie Caillat performed with her band Gone West.
She shared,
"We are shocked and heartbroken to hear the news about the shooting that just happened this evening,"
Similarly, she added pon her Instagram post,
"Sending love to everyone there today."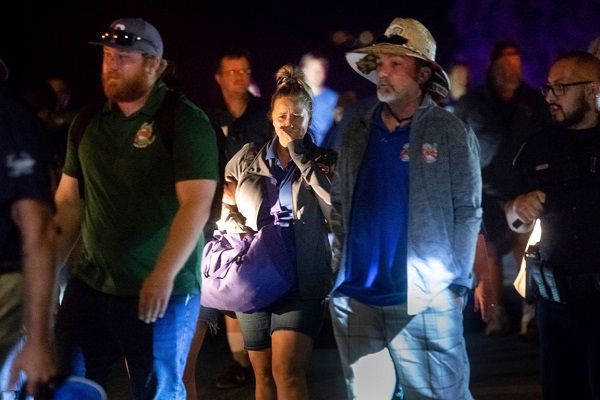 Likewise, the Country musician Caylee Hammack said that she and her band had just departed from the festival when the shooting occurred.
Talking about the mass shooting, Gilroy police said that a 19-year-old man opened fire on the final day of the festival. Three killed and dozens were injured. The victims of the shooting were a 6-year-old boy, a 13-year-old girl and a man in his 20s.
Also read Country singer Dolly Parton talks about her relationship with late actor Burt Reynolds and her husband Carl Dean!
Members of the Gone West band
The music band Gone West was formed in the year 2018. It was composed of two couples. One of the couples is Colbie Caillat and her fiance Justin Young and the other couple is Jason Reeves and his wife Nelly Joy. Similarly, Gone West signed with Triple Tigers and released their debut EP, Tides on 18th January 2019.
Colbie Marie Caillat is an American singer-songwriter. She has sold over six million albums worldwide and over 10 million singles. In the year 2009, she was named Billboard magazine's 94th-best-selling music artist of the 2000s.
Likewise, Justin Kawika Young is an American singer on the contemporary Hawaiian music scene. Jason Bradford Reeves is also an American singer-songwriter and musician.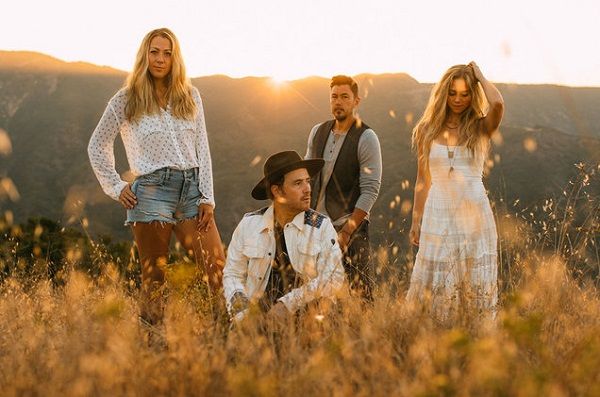 Furthermore, they released "What Could've Been" to country radio on 15th July 2019 as band's debut single and serve as the lead-off single to their forthcoming debut studio album.
Source: Wikipedia, 941theduke, ksbw