Coleen Rooney spotted sans her wedding ring as her husband Wayne Rooney is photographed in Vancouver, Canada with a brunette!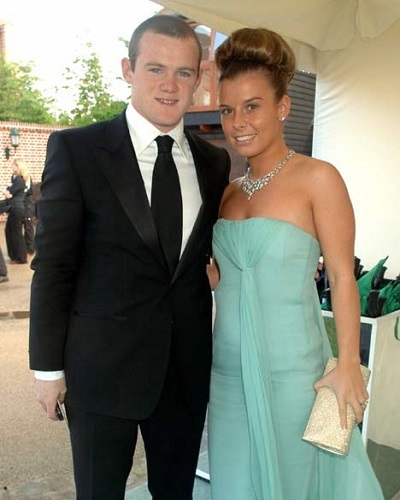 Pictures do not lie! Images have emerged of Wayne Rooney getting into a hotel lift with a brunette in the USA while his wife Coleen Rooney was spotted back in the UK running errands but without her wedding ring on! Is there trouble in Paradise?
Also, read Coleen opens up about her experience of relocating to Washington DC last year with her husband Wayne Rooney and four children!
Wayne Rooney and the two brunettes
Wayne and family had shifted to the USA in 2018 when the football player had signed a contract with the DC United team. And now, they were planning to return to the UK since Wayne has now signed with the Derby County team.
Now, Coleen was in England while Wayne left for Vancouver Canada with his teammates. The team members had a day and night out together.
They went to two clubs in Vancouver in seven hours. In one of the clubs, Wayne also chatted with a pretty-looking brunette who was wearing skin-tight back-colored trousers. She had put her arm around his shoulder and whispered into his ear. Wayne, 33 had covered his head and part of his face with a baseball cap.
An onlooker said that he had gone in between at a friend's place for a quick refreshing bath. Later, the team, as well as the girls, came back with them to the Hyatt Regency Hotel where the team members were staying.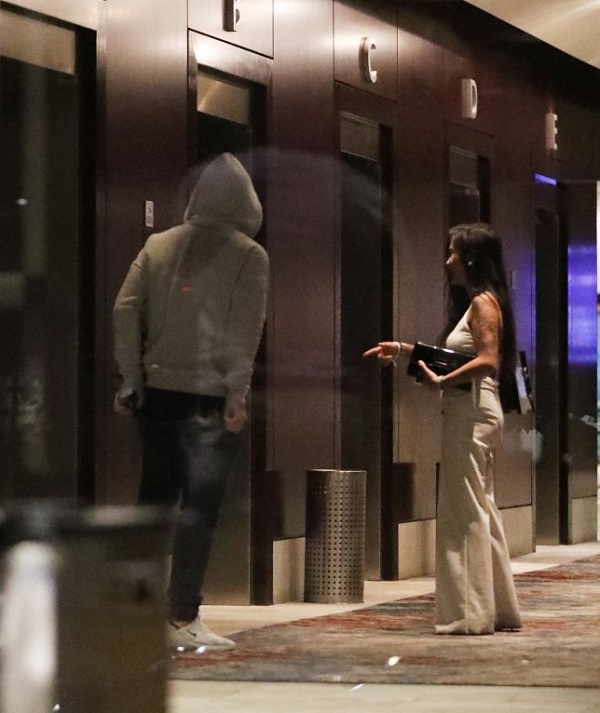 It was here that Wyatt was photographed going up a lift with another brunette. This was on Sunday 25 August 2019 at 5.30 am. Wayne was wearing a grey sweater and had pulled his hood over his head and his baseball cap. The female was dressed in all white.
Her trousers were flared and on the top, she was wearing a skimpy camisole. Her arm was tattooed. A few hours later, Wayne was seen leaving the hotel.
Coleen Rooney sans her wedding ring
Wayne has a wife Coleen and four children with her. While Wayne was in Canada, Coleen was in England running some errands. But she was not wearing her wedding ring.
This made people feel that something is wrong in their marital life. She had a fresh pink T-shirt with minimal make-up. She had no smile on her face at that time.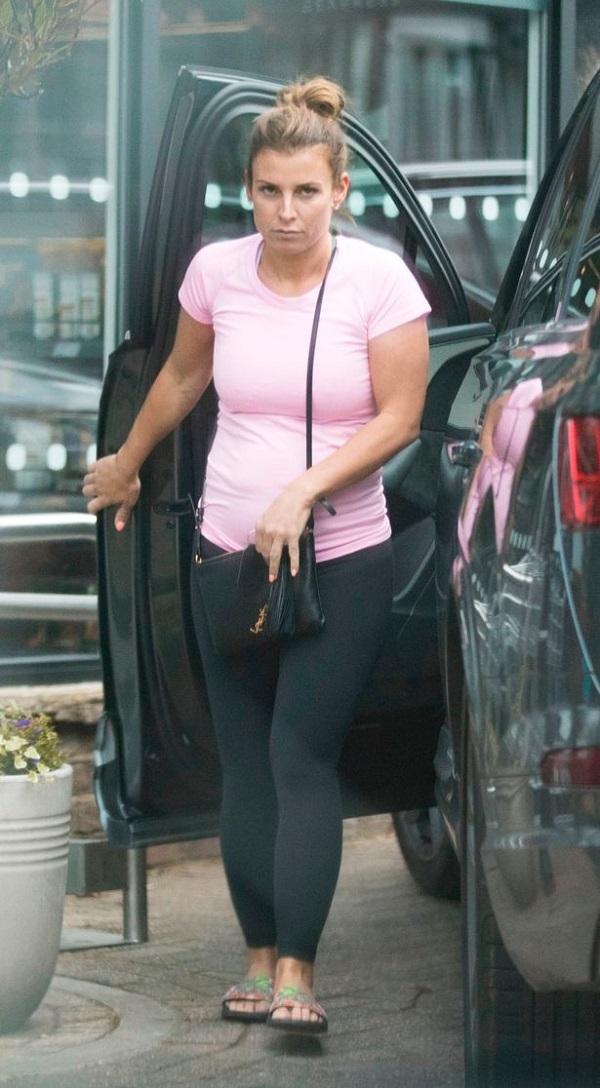 Body language expert Judi James and her opinion
Judi James analyzed the pictures and feels that though the encounter of Wayne with the brunette may be an innocent one, his clothing and the hiding of his face do raise suspicions. She feels that Coleen appearing without her wedding ring fuels rumors about their separation. Judi said:
"Firstly there is the furtive-looking manner of his own appearance. With his hood pulled right over his head in what looks suspiciously like a desire to hide or not be recognized he might just want to avoid getting mobbed in the street, but at 5.30am in his own hotel the risk of getting crushed by his own adoring fans has to be minimal."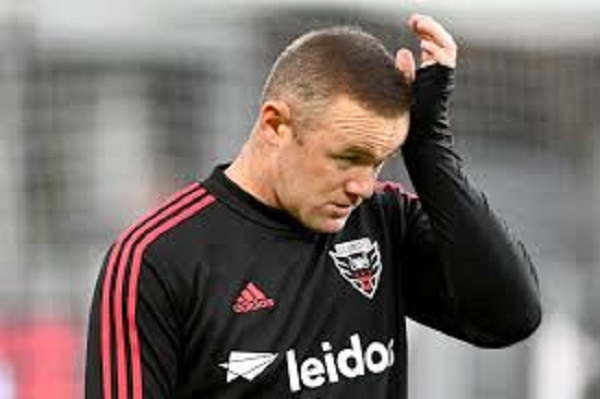 She added:
"…Rooney would have done himself a lot of favors if – as aware of the security cameras as he seems to be – he just walked past with his hood off and his face showing and took another lift by himself."  

"…I'm sure he can explain away everything that seems to be going on in these shots but why put the long-suffering Coleen through all the agony once again when a suitable distance and hands-off approach would avoid all the angst?"
Short Bio on Wayne Rooney
Wayne Rooney is a world-famous football player who plays for Major League Soccer club D.C. United. Additionally, he also plays for the England national football team.
His main playing position is forward. But he has been seen playing in midfield and wing positions in recent years too.
Presently, he holds the record of top scorer for Manchester United and the England national team. Similarly, four-time "England Player of the Year" award winner Rooney has won 5 Premier Leagues titles with Manchester United.
Additionally, he has won major titles like "UEFA Champions League", "FA Cup", "UEFA Europa League", and "FIFA Club World Cup). More Bio…
Source: Mirror UK