Colin Kaepernick, an American football quarterback gives all the credit to his mother through a adorable speech! Know the detail about his tribute!
Colin Kaepernick has so much love and respect for his mother as he gives tribute to his mother, Teresa with a speech in "Dear Mama: A Love Letter to Moms".
He showed up with a standing ovation as he appeared on the stage to come up with a few stories about growing up adopted by his mother.
Let us have more information about this.
Teresa Kaepernick, a hardworking mother
Being a mother, Teresa Kaepernick used to work night shifts and work so hard so that she could support and grow up their children in a proper manner.
The main reason for her to work night shifts was that she could be there for her children when they left for school in the morning and to pick them up in the afternoon.
She never denied Colin Kaepernick's dreams. Instead, she always encouraged and was there for Colin to achieve his dreams in his life.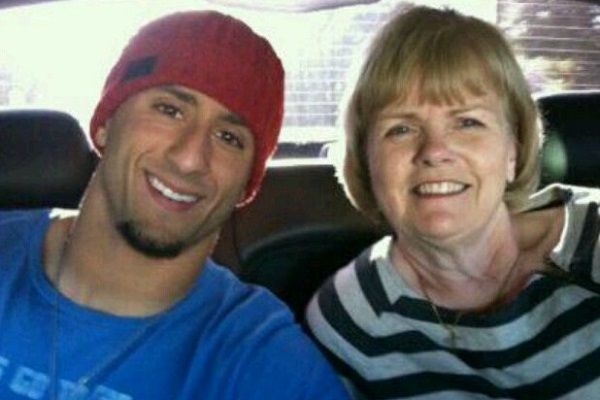 Colin Kaepernick's tribute to his mother
Colin Kaepernick discussed on the stage about growing up as an adopted child. He said:
"As a child, I would draw family pictures in kindergarten, fully aware of that fact that I had to switch the colors of the crayons. While I did wonder who I looked like, I never had to wonder whether my mother loved me or not."

It was her who gave a tongue lashing to the parents in the stands, speaking ill about the black child striking out all their sons."
Colin Kaepernick gave his mom the ultimate Mother's Day gift pic.twitter.com/M9XQauEUIw

— NowThis (@nowthisnews) May 7, 2018
Furthermore, Teresa Kaepernick also grabbed the chance to speak highly of her son. According to her:
"You were kind and patient with those who needed help since the time you were a very young child,"

"Your dad and I have had so many proud moments since the day you came into our lives. I don't believe I've ever seen you be cruel or speak nastily of anyone."
Teresa Kaepernick expressed her feeling about how proud she is of her son, Colin Kaepernick. She said:
"When you see injustice in this world, you are not the kind of man who sits back and hopes that someone else will deal with it even though it may mean sacrificing your dreams."
You may like to read Singer Rihanna confirms that she is dating billionaire Hassan Jameel!
The lucky Colin Kaepernick!
Colin Kaepernick can be considered one of the luckiest because he had been adopted by a white family that is his mother, Teresa Kaepernick. During his childhood, Colin was kind of subjected to racism.
However, his mother seemed to be always protecting her child and wouldn't leave them who dared talk smack about her kid. Colin shared a story of how his mom used to always be with him when he faced racist comments as a kid playing youth baseball.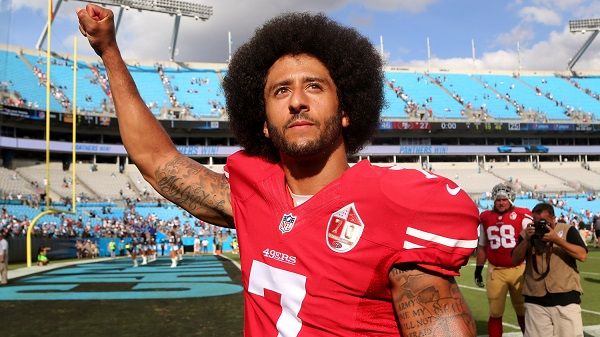 In the event, Teresa Kaepernick explained how proud she is of her son as Colin Kaepernick's social activism and national anthem protests have robbed him of his dream of playing in the NFL.
Colin Kaepernick says:
"When adults were unaware of who my mother was at little league baseball games, it was her that gave a tongue-lashing to the parents in the stands speaking ill about the black child striking out all of their sons."
Also read Cam Newton, an NFL player praises his vegan lifestyle which boosts his health!
Short bio on Colin Kaepernick 
Colin Kaepernick is very famous for being an American quarterback for the National Football League's San Francisco from 2011 to 2016. Talking about the current time, he is a free agent.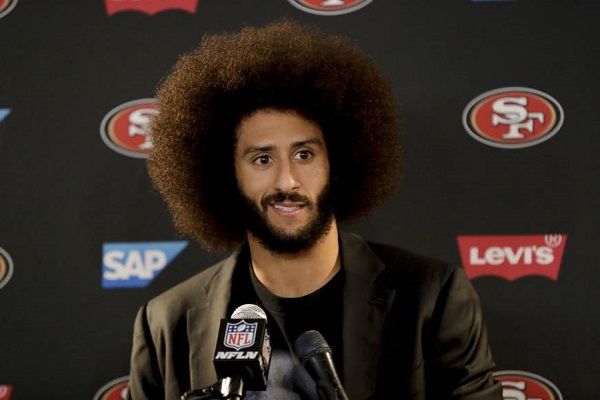 Talking about his social media profile, Colin Kaepernick is quite very active. Undoubtedly, he has millions of fans and followers on different networking sites such as Facebook, Twitter, and Instagram as well.  He has almost 2 million followers on each site.  Some more details about Colin Kaepernick's biography are provided in the followed link. More bio…