"Success is not a destination, but the road that you're on." College drop out actor Marlon Wayans doing well in both his personal and professional life!
Childhood with his siblings
Born to parents Howell Wayans (father) who was a supermarket manager and Elvira Wayans (mother) was a homemaker. He was born on July 23, 1972, in New York City. Marlon Wayans's childhood spent with his five sisters and four brothers. Most of his siblings are notable figures in the entertainment industry.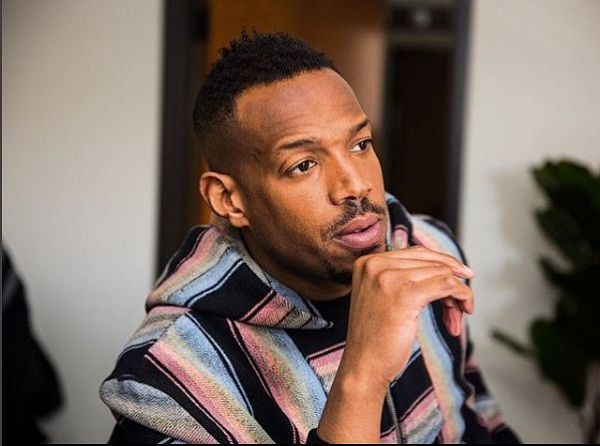 The youngest among his siblings, Marlon Wayans had a humble beginning. Among his siblings, Damon (an actor and producer), Keenen (an actor, director, and writer), Kim (an actress), and Shawn (an actor and writer) are most notable. The family had to live in a small apartment in the Fulton housing projects on the West Side of Manhattan.
The big family had to struggle to live there. Marlon Wayans says,
"We called my dad an entre-poor-neur." 
Marlon Wayans College drop out 
In New York City, Marlon was spent to Fiorello H. LaGuardia High School of Music & Art and Performing Arts. Wayans graduated from high school in 1990. He went to Howard University which is located in Washington, D.C after his graduation from high school. Wayans grew impatient and restless in school, and in 1992, after only two years of college, he dropped out. By the time, he had already entered hin entertainment industry.
Marlon Wayans's beginning year
At the age of 16, Marlon Wayans's first debut in the movie I'm Gonna Git You Sucka (Blaxploitation/Action) in 1988. This movie was popular during the 1970s and also provided the blueprint for many of the Wayans brothers' later films. Basically, he became popularly with his appearance in The Best of Robert Townsend & His Partners in Crime (television series) which came out in 1991. Followed by his appearance in In Living Color (1992-1993). Mo' Money (Thriller/Action) also released during the same year.
In 1994, he made an appearance in the movie Above the Rim (Drama/Melodrama) which is followed by Don't Be a Menace to South Central While Drinking Your Juice in the Hood (Comedy/Parody) in 1996. The following year, he landed his role in The 6th Man (Fantasy/Sport) as Kenny Tyler.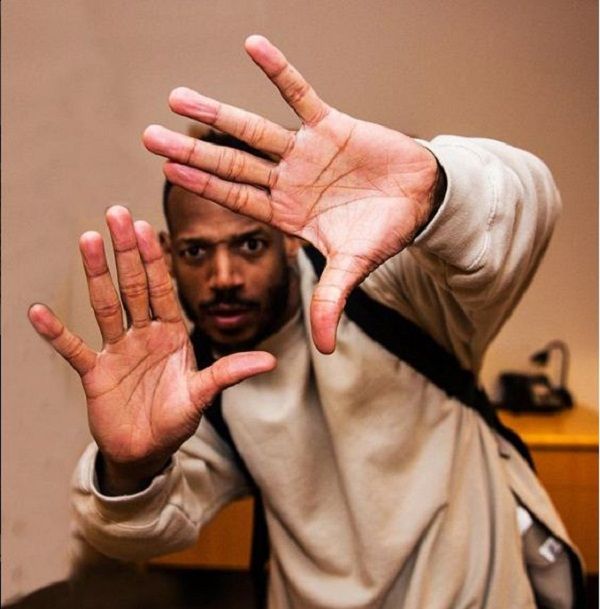 Active Filmography
Standing 6 feet 1 inches tall, Marlon played in three movies in the year 2000. The movies include  Scary Movie (Slasher/Teen film), Requiem For A Dream (Drama), Dungeons & Dragons (Fantasy/Action). The following year, he came up in Scary Movie 2. Back in 2004, he landed his roles in White Chicks (Crime film/Comedy), The Ladykillers (Thriller/Comedy).
After a year of break, Marlon was back at his job. In 2006, he appeared in Little Man (Crime film/Comedy) and in Behind the Smile (dramatic story). In Romance/Comedy based movie named Norbit (2007), he appeared with a role Buster. Moving on to his movies on 2009, he was seen in G.I. Joe: The Rise of the Cobra (Science fiction film/Thriller) and Dance Flick (Comedy music/Action). With  Comedy and Family genre, he voiced in Marmaduke.
Weighing 76 kg, Marlon appeared in The Heat (Action/Buddy film) and A Haunted House (Fantasy/Horror) back in 2013. Also appeared in A Haunted House 2 (2014). As Christian Black, he played a role in Fifty Shades of Black (Comedy) in 2016.  He says,
"A lot of people just think I'm funny and crazy all the time, but I went to a performing arts high school, so I'm trained in the dramatic arts. I just happen to be funny." 
Marlon's Social Media life and his personal life
Marlon's fans can find him in on social media. He seems active on social media like Facebook, Twitter, and Instagram. He has over 6.6 million followers on his Facebook, over 2.14 million followers on his Twitter and over 2.6 million followers on his Instagram account. Marlon earns a net worth of $40 million.
Marlon Wayans married to his longtime girlfriend Angelica Zackary.  They dated each other for a long time before they finally married in 2005. They together have two children, Shawn (son) and Amai (daughter). Despite many years together, there has not been any news about their fights or separation. They are happy together.
A short bio Marlon Wayans:
Marlon Wayans is an American actor, comedian, and screenwriter. He is also a successful film producer and a member of the Wayans family of entertainers. He is best known for his roles in G.I. Joe: The Rise of Cobra and A Haunted House. He has appeared in numerous movies and TV films. more bio…