How is Collin Thomas Gosselin doing after living with his father Jon Gosselin? Know about his parents' divorce, his age, and more…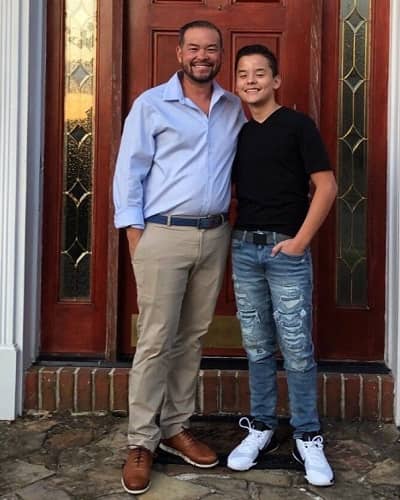 Collin Thomas Gosselin, the son of Jon Gosselin and Kate Gosselin was expelled from their private school in the year 2010 for angry behavior. He would get angry and crumple papers which he threw on the floor. Similarly, he and his sister Alexis used to fight with their peers and called them nasty names.
After that, the kids were taught by a private tutor until they were ready for reentering school. Collin and Alexis were also sent to therapist and they began improving from the post-divorce anger.
Recently, Collin updated his followers about his living situation with his father over the weekend. He shared a closeup selfie showing off his new haircut. He captioned it,
"Got a new cut and I'm doing better than ever. Life is too great to not enjoy! #livelikeitsyourlastday."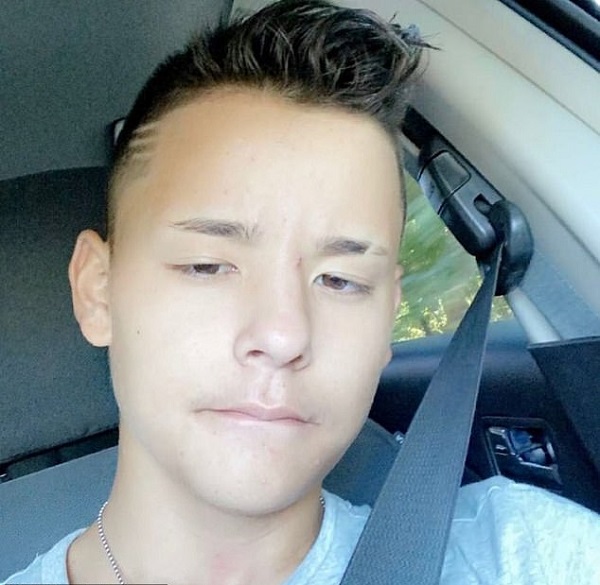 Jon removed his son from Fairmont Behavioral Health Institute after Collin asked for help in June 2017. Collin wrote a letter to him which read,
"I told Mom I want to live with you, she said no. But right? She can't choose for me. I'm old enough now, I'm YOUR son, not hers. She was abusive to me after I left your house. I'm sorry. Take this to court because … you're my dad, my savior."
After that, Jon went to the court to fight for Collin and was awarded sole legal and physical custody in December 2018 when Kate's lawyer didn't show up.
Also read Are Roman Atwood and his wife Brittney Atwood expecting a child? Know about his family, married life with Brittney, children and social media
Collin's parent's divorce
Jon Gosselin and Kate Gosselin met each other in October 1997. Jon was working at a hotel and living with his mother, while Kate had recently graduated from nursing school. They walked down the aisle after two years on 12th June 1999.
The couple renewed their vows in 2008 in Hawaii in a romantic ceremony. But not long after renewing their vows, in 2009 when Jon was photographed exiting from a bar at 2 a.m. with their nanny Deanna Hummel.
On 22nd June 2009, Jon and Kate announced in an episode of the show Jon & Kate Plus 8 that they are separating. Their divorce was finalized on 18th December 2009 and Kate was granted the custody of the children and ownership of their family home. Their divorce heavily impacted their children Collin and Alexis.
What is Collin Thomas Gosselin's age?
Collin Thomas Gosselin is 16 years old at present. He was born on 10th May 2004 in Penn State Milton, Pennsylvania, USA. He was born in Penn State Health Milton S. Hershey Medical Center. Gosselin is the second oldest boy of the Gosselin sextuplets. He was 3 pounds 0.5 ounces at the time of birth.
He is the son of Jonathan Gosselin and Kate Gosselin. Similarly, he is the brother of twins Madelyn Gosselin and Cara Gosselin. Collin's other sextuplets are Joel Gosselin, Aaden Gosselin, Alexis Gosselin, Hannah Gosselin and Leah Gosselin. Gosselin attended the Lancaster Country Day School.
His paternal grandparents are Thomas Gosselin and Pamela Gosselin Castello. Likewise, his maternal grandparents are Kenton Kreider and Charlene Kreider. His father Jon Gosselin and mother Kate Gosselin are both TV personalities.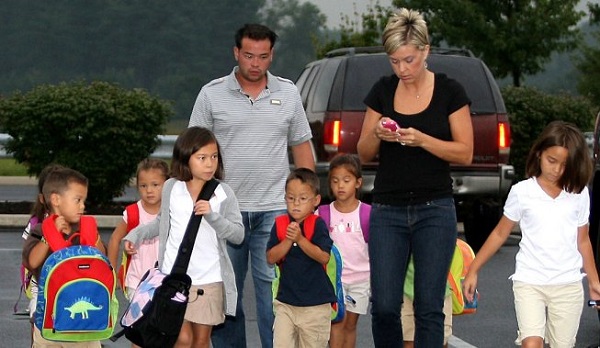 They celebrated the sextuplets 16th birthday on 10th May 2020. Kate wrote on Instagram,
"Happy 16th Birthday to my half a dozen 'Hershey Kisses', as they were called at birth! I love you so much! You're 6 of the sweetest things to happen to my life! Thanks for making every Mother's Day extra memorable!"
Also read Bradley Cooper: a dutiful father and son! How did he spend his quarantine period?
Short bio on Kate Gosselin
Kate Gosselin is an American television personality. She achieved national and international recognition on the US reality TV show Jon & Plus 8. Read more bio…
Short bio on Jon Gosselin
Jon Gosselin is an American television personality. He is best known for his appearances with his then-wife Kate Gosselin and their eight children on the American reality TV show Jon & Kate Plus 8. He also works as an IT analyst. Read more bio…