Colorado man Kenneth Felts comes out as gay at the age of 90 during the coronavirus pandemic!
Kenneth Felts is from Arvada in Colorado. He had lived his entire life until now in the closet. But now during the coronavirus pandemic, he decided to come out as gay. He is 90 years old now and has lived a double life his full life. Why did he decide now to tell the world about his true sexuality? Read on to know the answers.
Kenneth Felts and his coming out at age 90
The man from Colorado Kenneth Felts has struggled with his sexuality. He did not reveal to the world that he is a homosexual. He lived two identities-the straight one for the world and the gay one for his own self. The latter was his true self. But now at the ripe old age of 90, he decided to reveal to the world that he is gay. Kenneth said:
"I learned from the Bible not to be gay. I was planning to take this secret to the grave with me,"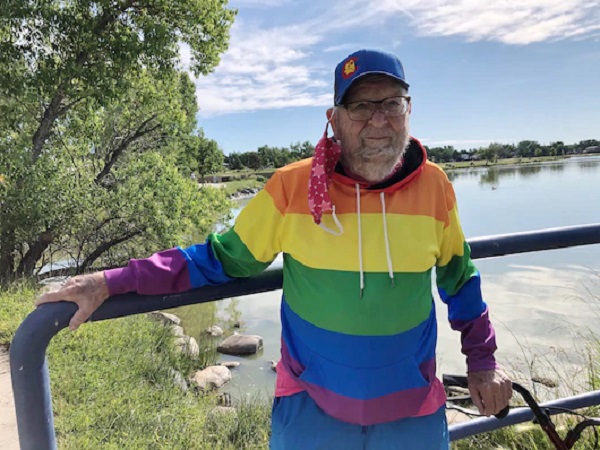 This person from Arvada in Colorado grew up in a religious Christian family.
More about Kenneth's double life
Kenneth has lived the double life for the past 9 decades. He knew he was gay at the age of 12. He has struggled with two identities. And he was Ken which was the face which he showed to the world. This was a straight sexuality person. But for himself he had another face and identity. This was his true self and he called it Larry. Kenneth said:
"I could not reconcile these two parts of me,"
It was hard for him but he managed. He added:
"For a long time, Ken did a pretty good job of keeping Larry at bay."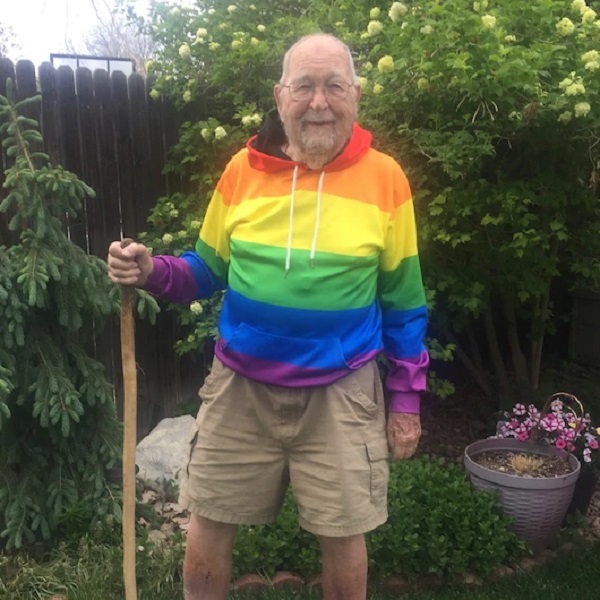 But now during the pandemic and the lockdown, Kenneth had a lot of time at hand. He was alone in isolation and decided to pen down his life in order to pass the time. As he was doing so, he aroused a number of his past memories which were soul-stirring. It was about his early life and youth. Later, he married and had a daughter. But they divorced. He worked as a counselor and supervisor for the Colorado Division of Rehabilitation.
Kenneth talks about his one true love, Phillip
Kenneth recalled in his memoir about his one true love named Phillip. He met Phillip in the late 1950s in Long Beach in California. The two were working together at a retail credit company. Kenneth remembers:
"We instantly fell in love," 
At that time, Kenneth was 29. He was hiding his sexuality from the world. And after the two became romantically involved, he moved in together with Phillip. But he kept this gay relationship a secret. And it gave him the most happiness and lasted for a year. But soon, Kenneth felt that he should live his life as a straight person and decided to kill his inner Larry for good.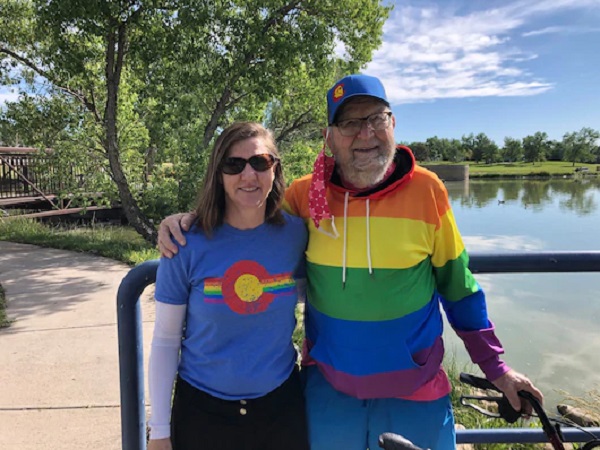 It was hard for gay men to come out in the 1960s. Kenneth writes:
"I knew it would be easier that way,"
He added:
"There was no support or community for gay people at that time. Gay people coming out in the '50s and '60s were on their own. There were no support groups like we have today, and the general public attitude was opposed to gay people."
His daughter Rebecca Mayes, 48 is a lesbian.
Also, read Renate Blauel: her early life, childhood, and married life with gay singer Elton John (1984-1988)