Comedian Daniel Tosh's 'Tosh.0' which started in 2009 has been renewed for three seasons i.e. till 2020
Daniel Tosh is an American comedian who is doing the show, Tosh.0 which is broadcasted in Comedy central.
Renewal of Tosh.0
The news is that Daniel's Tosh.0 is to be renewed for the three seasons. It is a viral video themed show and it is extended until the year 2020. It is one of the longest-running live-action primetime series on Comedy Central. He said,
"Knowing when to move on in show business is highly overrated."
The show started from 4 June 2009. The executive producers of the show Tosh.0 are Tosh, Charlie Siskel, Nick Malis and Christie Smith.
Hence, David's net worth is estimated to be around $16 million.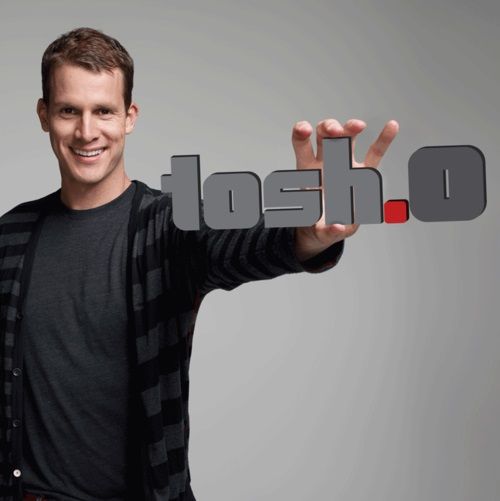 Source: Twitter(Daniel Tosh)
Daniel Tosh's Relationship with Megan Abrigo
Daniel's affair with Megan Abrigo was the most talked about relationship of Daniel. When he was dating her, he even said that he is one of the luckiest men to get a partner like Megan.
But with the news of their split in the year 2014, the rumors also turned out to be false. His ex-girlfriend, Megan is a model and actress. She did the show Deal or No Deal Show on NBC.
The couple met for the first time in February 2009. After their relationship was revealed, the couple were spotted in many places together. Also, rumors were that the couple were going to get married as well.
Also, read Daniel Tosh broke up with his long-term relationship with Megan Abrigo and now seems to hook up a Ballerina!!! Will he marry Bellarina or not? Click Here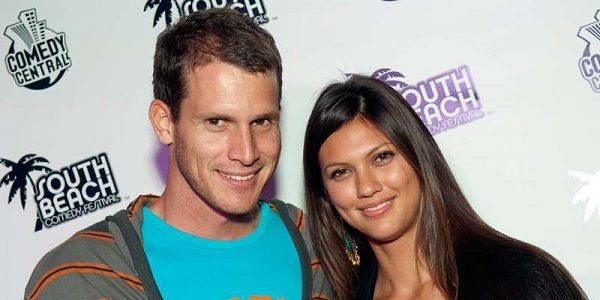 Caption: Daniel Tosh and Megan Abrigo
Reason of their split
Daniel is a comedian by profession and he makes a joke of himself and his closed ones to make others laugh. He also used to joke on his partner Megan publicly. This behavior of Daniel offended her and her self-respect.
Gradually they started having differences and it turned worse. And finally, the couple decided to separate.
Daniel's current relationship
Daniel after his split with Megan met a ballerina whose name is not yet revealed. According to his tweets, he is married to her.
being married to a ballerina has made everyday a little more beautiful. #soblessed

— daniel tosh (@danieltosh) March 29, 2014
He tweeted a couple of times about his imaginary wife, who is a ballerina. But later he revealed that he was just joking about his ballerina wife. One of his followers replies his tweet,
"do you ever tweet things that make sense to anyone but yourself "
Short Bio on Daniel Tosh
Daniel Tosh is an American comedian, actor, voice actor, writer, TV host, and producer. He is known for his offensive and sarcastic type of comedy on his TV shows. His show 'Tosh O' is a hit show on Comedy Central. More Bio…
Short bio on Megan Abrigo
Megan Abrigo is an American business model, runway, and print. She is famous as models for the show Deal or No Deal which is an NBC amusement appear. She is one of the hottest models in the industry. More Bio…