Everybody knows the legendary comedian Dave Chappelle. He is married to Elaine Chappelle. Who is his wife?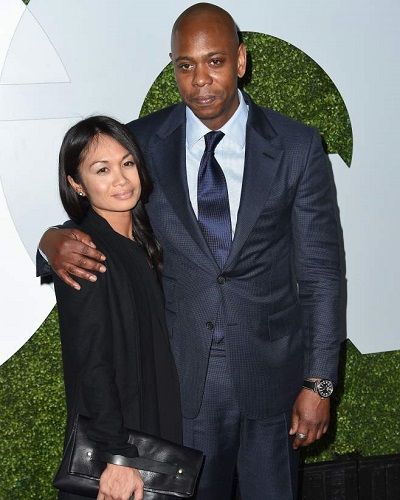 Elaine Chappelle is renowned as Dave Chappelle's wife. Dave is an American stand-up comedian, actor, writer, and producer. We all know 48 years old Dave for his amazing comedy on serials and shows but who is his wife?
Read to know more about Dave's wife, Elaine Chappelle.
Elaine Chappelle's birth name is Elaine Mendoza Erfe. She was born on August 31, 1974, in Brooklyn, New York. Her parents migrated to the US shortly after she was born. Her nationality is American and her ethnicity is Philippine.
Elaine's passion was to become a chef. However, she did not become a chef professionally but she loves cooking for her family and friends and shows her culinary arts.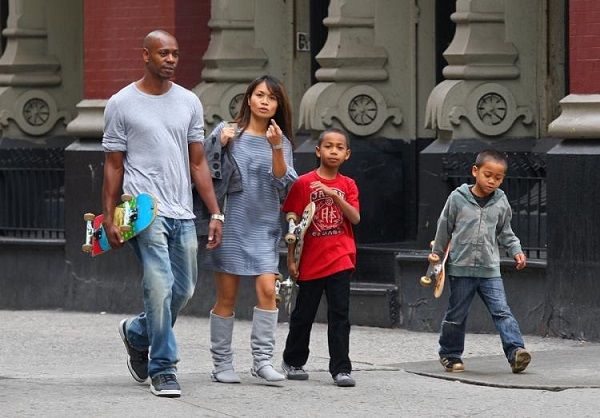 Elaine and Dave's marriage
Elaine and Dave tied the knot in the year 2001. Before their marriage, the couple was in a relationship and they also had a long-distance relationship. The couple shares three children, two sons, and a daughter.
The couple kept their affair low profile, and except for their friends and family, nobody knew who Elaine was until they got married.
Also read Netflix comedian Dave Chappelle has become a legend in the history of Comedians. All about his struggle, life, and family
Elaine also revealed that she hesitated to date Dave because of his profession before as she was not used to adjusting to loud people. But gradually love was beyond everything and they fell in love with each other and he became his soulmate.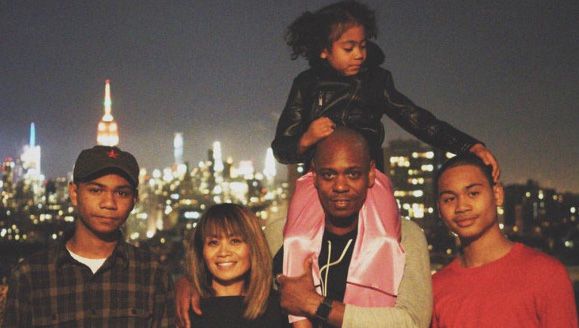 Post Marriage
After their marriage, during the annual Philippines-American picnic in Dayton, Ohio, a 'Just married' couple, Elaine and Dave made their first public appearance together. The couple resides on a 65-acre ranch in Yellow Springs, Ohio. The sources said,
"she loves their property as it is surrounded by cornfields and is relaxing."
After that, they were seen together and made public events at parties and award shows. Also, Dave is seen making fun of his wife and children in the name of comedy. But it is said that his wife and children do not have any problem with him doing so because it is his job and he loves his family very much and vice versa.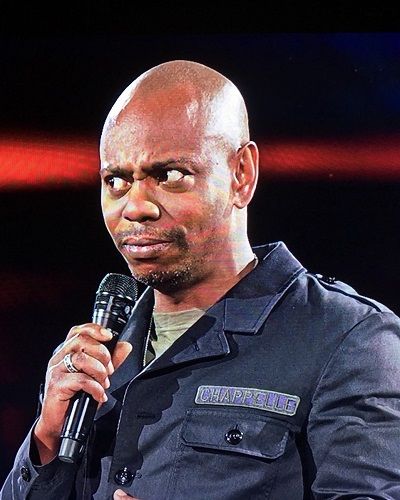 Dave follows the Islamic religion. Elaine was bought up in a Christian tradition and after their marriage also followed Christianity and declined to follow Dave's religion. However, they have a healthy conversation about their religion.
Elaine's net worth is estimated to be more than $50 million. She is the co-owner of her husband, Dave's properties.
Dave miffed with Kanye
In an interview with CNN, Dave expressed that he is not happy with what Kanye West had said about Donald Trump. Dave and West are friends for a very long time and he knows that Kanye was not with President Trump, but now when he spoke aligning Trump, Dave said,
"I'm not mad at Kanye. That's my brother — I love him, I support him. But, you know, I don't have to agree with everything that he says … I just trust him as a person of intent. But yeah, he shouldn't say all that s***."
Also read Chance the Rapper and his longtime lady love Kirsten Corley were married in Newport Beach in California on 9 March 2019
Short Bio of Dave Chappelle
Dave Chappelle is a stand-up comedian and actor from America. He is also the co-creator of Chappelle's Show. He rose to fame after appearing in his sketch comedy television series, Chappelle's Show. Furthermore, he also featured in a couple of hit shows such as Saturday Night Live, Crank Yankers, and a few more. More Bio…
Short bio of Elaine Chappelle
Elaine Chappelle is a housewife. She is popularly known as the wife of a great Comedian and actor Dave Chappelle. He is also the co-creator of Chappelle's Show. More Bio…