Comedian Michael Lehrer Has Died Aged 44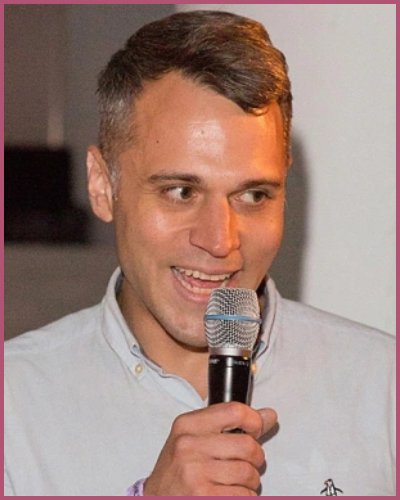 Comedian Michael Lehrer has passed away at the age of 44.
Lehrer died with the assistance of a doctor following a long battle with ALS.
---
What was the cause of the death of Michael Lehrer?
Michael Lehrer died with the assistance of a doctor on Jan. 18, 2023, following a long fight with ALS. His partner and caretaker, Colette Montague, told the Chicago Sun-Times,
"Michael died with dignity on his own terms … Medical aid in dying was the hardest decision he ever made."
One of his close friends, Seth Weitberg visited him in Portland and told the Sun-Times,
"His spirits were good. He was, I think, really at peace with his decision."
Lehrer was diagnosed with ALS in 2017 and despite this, he continued performing at clubs in Austin, Texas, while sitting in a wheelchair. The comedian also liked incorporating his illness into his stand-up routines.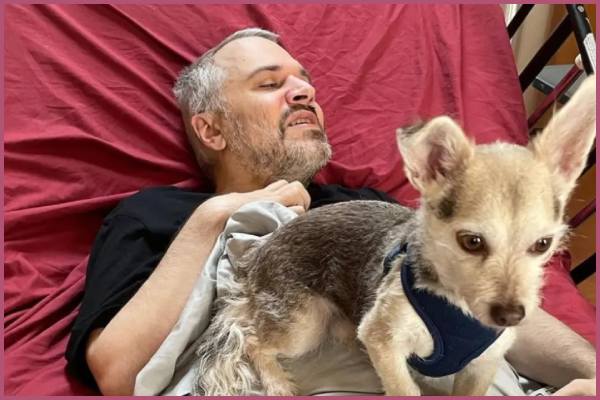 One of his most iconic openers was:
"I have ALS … Where the f–k did all that ice bucket money go?"
The comedian frequently made appearances on Kill Tony, a podcast hosted by Tony Hinchcliffe where he openly discussed his condition. Appearing around 100 times in the show, the comedian was regularly joined by fellow comedians Joe Rogan and Ron White.
He is survived by his girlfriend Colette Montague and his son, Colin. To support Lehrer's son, a GoFundMe page has been set up which has raised around $17k in under 24 hours. A post on the page reads:
"He wanted his son, Colin to be ok financially when he left this world. Please help honor Michael and show him how much we loved him by making sure his son can be secure for a while. Let's come together as a community and fulfill Michael's last wish as best we can."
Read more: Lisa Marie Presley died of an apparent cardiac arrest at age 54
What is ALS?
ALS stands for amyotrophic lateral sclerosis which is a rare neurological condition that predominantly affects the nerve cells (neurons) in charge of regulating voluntary muscular activity (those muscles we choose to move).
Talking, walking, and chewing are all movements made voluntarily by the muscles.
ALS has no recognized cause and no known cure. Men are more likely to have the disease than women, and it is most prevalent in those over the age of 60.
Though the condition is rare and the number of instances in the United States is unknown, it was estimated that 31,000 Americans had ALS in 2017.
Tributes poured in for Michael Lehrer
Kill Tony Show posted on social media paying a tribute to their friend and frequent guest,
"​​We knew it was coming yet there are still no words for it. What a human. He truly lived to make you all laugh. Rest easy."
A tribute post on his own Instagram account read:
'The final act – watch for the sequel. Godspeed you wild and crazy man. We love you always, and are grateful for all you've given to the world.' 
Comedian and podcast host Joe Rogan, who was a friend of his and a frequent guest on the show also paid a tribute writing:
"The courage this man had to do stand up while battling a debilitating disease was insanely impressive, and though he struggled to get words out the man would KILL onstage. He was a real legend, and I'm going to miss him very much."
You may also like to read: RIP Jay Briscoe! Ring of Honor Wrestler died in a car crash at age 38