Is comedian Pete Davidson dating model Kaia Gerber?
This weekend, comedian Pete Davidson and supermodel Kaia Gerber had a romantic date out! They were hand-in-hand as they attended the Miami wedding of Kaia Gerber's friend.
Pete Davidson and supermodel Kaia Gerber – in Miami wedding and date night
Saturday Night Live star Pete Davidson, 26 and supermodel Kaia Gerber, 18 were seen in a new relationship this weekend. They attended the wedding in Miami of Kaia's friend. And later,they were spotted hand-in-hand together on a date night. So what is brewing there?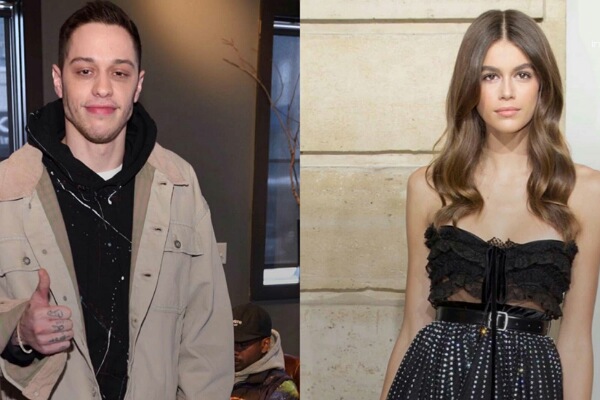 Pete was wearing a white collared shirt with a black suit and black shoes. But he was not wearing a tie. Kaia was looking gorgeous in her low cut blue dress with black heels. And she accessorized it with silver and gold earrings and an orange purse.
The passionate kiss of Pete Davidson and Kaia Gerber
One day before on Saturday,  Pete Davidson and Kaia Gerber were at the poolside. They lay close near each other and were  wrapping their arms around each other. Furthermore, they shared a passionate kiss on this occasion.
Pete was dressed casually in a black swim trunks and a graphic T-shirt. Whereas Kaia was in a black bikini with a light blue shirt.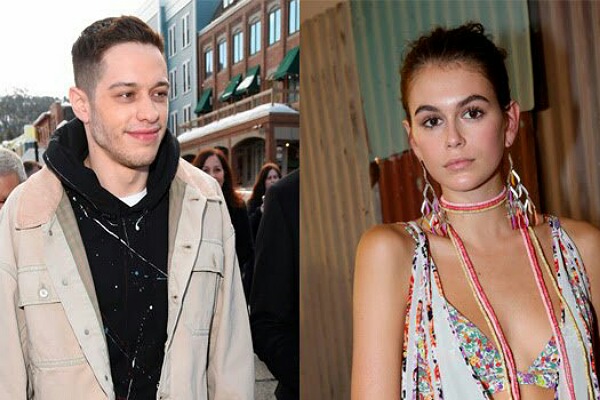 Besides this, there is another picture in which Pete moved out of his poolside reclining seat and went over to the seat of Kaia to get closer to her. She placed her arm around him while he placed his arm on her bare legs. And they kissed each other several times.
Pete Davidson and Kaia Gerber – more about their relationship
Just a few days before this Miami wedding attendance, Pete and Kaia were photographed leaving the New York City apartment of Kaia. They were heading for a dinner together. She was in a less glamorous look with a pair of black jeans and a black coat. Whereas, he was wearing a hoodie sweatshirt with a baseball cap.
Pete Davidson and Kaia Gerber on his birthday
Pete Davidson celebrated his birthday on 16 November 2019. Kaia was by his side at that time. On the day of Pete's birthday, Kaia was spotted outside the Magnolia Bakery in the West Village. She was holding a large birthday cake box in her hand. She then proceeded to  NBC Studios which was where Pete was working on that day. This definitely points to more than friendship between them now.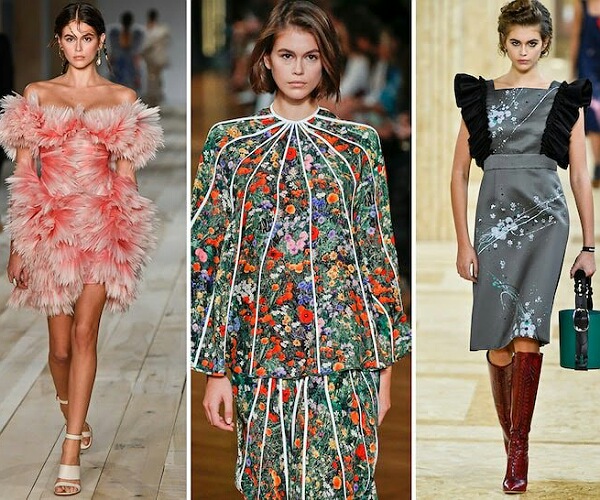 There was an after party at the studio to commemorate Pete's birthday and Kaia was by his side as he cut the cake. Later, the couple left the Studios together. TMZ reported that at 3 am in the morning, they were seen entering the apartment of Kaia.
This month, they were seen in upstate New York holding hands and enjoying a day out. Their first romantic link came when they had a meal together at the popular brunch spot Sadelle's in New York City. They were also seen in Los Angeles and Malibu. A source said that they looked happy together and made a cute couple.
The couple has not yet confirmed on their new relationship.
Short bio on Kaia Gerber
Kaia Gerber is an American model and actress who is famous for her appearances in 'Rich Kids of Instagram' (2016), 'Sister Cities' (2016) and 'Entertainment Tonight' (1981). More bio… 
Source: Yahoo Entertainment